I'm still not sure the Suship theme is real?
I don't mind puns and wordplay, but one of the last themes I ever expected out of Yu-Gi-Oh was sushi boats. Especially giant actual boats that are sushi-themed. Personally I'm not used to having fine dining experiences on battleships, but I guess I haven't really lived…
If you're confused as to why this is a thing, let me introduce you to sushi boats, a legitimate vessel for food in the real world. They're cool to look at, and they're a dishwasher's absolute nightmare. But get it? They're boats for sushi! Ships for sushi! Sushi Ships! Suships!
If you're not sold on the pun alone, the Suship deck might have enough merit to convince you. I'm a convert myself. At first I thought this wacky theme would stutter to start and then flail around, but it's actually remarkably coherent, and a lot of fun.
Come Back To Port
Suships are an extension of one card, possibly more so than any other theme: Gunkan Suship Shari. Sky Strikers, Invoked, Dark Magician, and Blue-Eyes White Dragon all pivot off a singular monster too, and Suships are nearly on that same level. If you want the deck to run smoothly and you want to get the maximum value out of all your cards, then you need Gunkan Suship Shari on the field 110% of the time.
Literally every card in the theme either mentions Gunkan Suship Shari or is named Gunkan Ship Shari. Even the flavor text for Gunkan Suship Shari says it's a Gunkan Ship… named Gunkan Suship Shari.
The three Xyz Monsters? They have great effects on their own, but using Gunkan Suship Shari as a material gets you a free draw to make more Xyz. The effect monsters? Most of them Special Summon themselves… and use Gunkan Suship Shari along the way. The Gunkan Sushipyard Seaside Supper Spot? You guessed right - it stacks a Gunkan Suship Shari on your deck and summons a Gunkan Suship Shari when your monsters die, while the first effect of Gunkan Suship Daily Special is basically, "free card if you have a Gunkan Suship Shari."
That's what you're getting into with Suships. It's a giant swarm of Special Summons that revolve around Gunkan Suship Shari. Using the right cards means you rake in free cards and extra Special Summons, and as long as you can keep throwing down ships you're usually on the right track.
There aren't that many funky intricacies to Suships: the deck largely just encourages you to keep barfing Suships from your hand onto the field. That said, there's a choice in the effect of Gunkan Suship Uni that doesn't look like a choice at first glance. Normally, you'll reveal and Special Summon Gunkan Suship Shari with Gunkan Suship Uni effect, or be forced to place another card from your hand into your deck. The catch is that you can actually reveal Gunkan Suship Shari without Special Summoning it.
That's important, because Suships can run into the strange problem of having too many monsters on the field. You're constantly putting more monsters on the table with your Suship effects, as well as support cards like Unexpected Dai, but you'll want to maximize your space when you're making multiple Xyz Summons. Gunkan Suship Shari the cornerstone of the deck and it anchors a lot of your plays, so don't commit it to the field unless doing so is paramount to your success.
Battle Phase? In This Economy?
Free Suships are great and all, but you may be surprised to find out that they can't do much to counter your opponent. Or hey, maybe that wouldn't surprise you. I'm not sure what you would expect from a theme based around literal sushi boats. But regardless, the Battle Phase is where this deck shines, and each Suship Xyz plays a different role.
Gunkan Suship Ikura-class Dreadnought started it all, getting a second attack in the Battle Phase coupled with a destruction effect when it deals battle damage. With the right Attack Points, Gunkan Suship Ikura-class Dreadnought can wipe out four monsters in one turn, decimating your opponent's entire strategy. But with only 2200 base ATK, it's not always enough on its own.
Gunkan Suship Shirauo-class Carrier keeps your Gunkans from being destroyed by card effects, and also searches the extremely important Gunkan Sushipyard Seaside Supper Spot. But the deck's heavy hitter is Gunkan Suship Uni-class Super-Dreadnought, which delivers the most oomph when you have the other Suships on the field to wreak maximum havoc.
Not only can Gunkan Suship Uni-class Super-Dreadnought shut down your opponent's field, but it can make direct attacks too. Gunkan Suship Shirauo-class Carrier gives Gunkan Suship Uni-class Super-Dreadnought a 500 ATK boost, and Gunkan Suship Ikura-class Dreadnought means every direct attack your Rank 5 Xyz makes blows up another card.
Once you get all three battleships on board, your opponent just gets overrun.
Yu-Gi-Oh! TCG Deck - Loukas's Pure Suships by Loukas Peterson
'Loukas's Pure Suships' - constructed deck list and prices for the Yu-Gi-Oh! Trading Card Game from TCGplayer Infinite!
Created By: Loukas Peterson
Event:
Rank: 0-0
Advanced
Market Price: $246.08
Cards
It's rare to play every card a theme has, even in a pure build. Suships currently have nine different options, and this build maxes out on most of them. You don't need three copies of every monster in the Extra Deck, but it's not outrageous, and it may be the best choice for you depending on your playstyle.
Ready Fusion and Instant Fusion help you play through negates, and that obviously eats up some Extra Deck space. Suships have an uncanny ability to pump out monsters while replenishing the hand, all while staying on theme; they're like Zoodiacs, but more fair and better balanced cards.
And, well, Called by the Grave is at 1, so you'll have to improvise a bit to really push your plays through consistently. With the help of Performage Hat Tricker and Tenyi Spirit - Shthana, this build's leaning hard into Rank 4s. Tenyi Spirit - Shthana pretty unconventional, but it's an extender with Darkfire Dragon and the ever-present Gunkan Suship Shari, turning your flagship monster into a ticking timebomb threatening your opponent.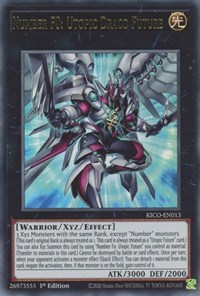 Don't get me wrong, if your deck only works in the Battle Phase, you might be totally doomed in the long run. Thankfully Number F0: Utopic Draco Future and Infinitrack Fortress Megaclops are incredibly easy to make with your fleet of Suships. It's nice when your backup plan is Infinitrack Fortress Megaclops, and it doesn't put a dent in your card economy.
It's Rewind Time
It's no secret that I thoroughly enjoy playing Time Thiefs, and I'm always looking to mix them into other strategies. When Suships debuted, it made sense at least on the surface to play the two themes together. But splitting one Normal Summon per turn across two themes was largely just too hard to make for a reasonable mashup.
Then we got Gunkan Suship Uni. It meant you could make better use of Gunkan Suship Shari without devoting your Normal Summon to the Normal Monster 100% of the time.
Time Thief always had built-in extenders that work outside of the Time Thief core, namely Time Thief Winder and Time Thief Bezel Ship. Neither mandates the usage of Time Thief Xyz, but they function as Level 4 bodies if nothing else.
The mash-up's great and it's cheap to build, but you do have to change your perspective a bit. The deck works extremely well as a grind game, but not every opening hand will produce the full fury of what the deck has to offer.
With the pure Suship deck from earlier, making each Suship Xyz is not only the plan, but expected. The addition of Time Thief Regulator is fantastic, but you're not guaranteed to make three Suship Xyz all the time, every time. Keep in mind the Suship Xyz all need Gunkan Suship Shari as a material to draw cards, and other Suships to maximize their benefit. So sometimes the best play is Number F0: Utopic Draco Future.
I'd say a cheap Number F0: Utopic Draco Future isn't a bad consolation prize.
Don't Tell Kelly I'm Using Dragon Ravine For This
When you're combining two themes into one deck, you'll often notice that you quickly accrue a bunch of mismatched cards in hand you have no immediate use for. In testing, I loved seeing Time Thief Regulator, Unexpected Dai, andd Gunkan Suship Uni, but sometimes I'll look at a Gunkan Suship Shirauo or Time Thief Chronocorder in my hand and think, "Who gave you the right to be in my hand right now?"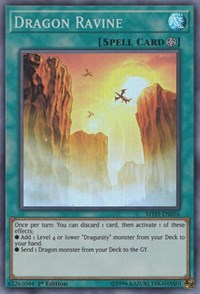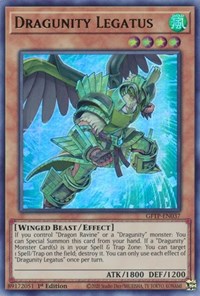 Surprisingly, Dragon Ravine with Dragunity Legatus and Supreme King Dragon Darkwurm is a Rank 4 option that can deal with dead cards in your hand. I'm leaning into a different aspect of the deck than I first expected, but it's a surprisingly effective way to keep yourself going when your plays are stymied.
Earlier I talked about the grind game, and that's a big factor here: the combo of Supreme King Dragon Darkwurm and Time Thief Regulator puts a lot of pressure on your opponent. Couple that with always having a Gunkan Suship Shari nearby, and you're back in it every turn. Special Summon Supreme King Dragon Darkwurm from your graveyard, field Gunkan Suship Shari, make an Xyz, and then bring back Time Thief Regulator. As long as you have one extender, it's a wave of monsters every turn on top of your Time Thiefs.
This all helps to mitigate the reliance on your Normal Summon. Suships have free Gunkan Suship Shari for days, but a simple Effect Veiler on your Time Thief Regulator may turn your in-hand Suships into crusty old leftovers. As with every deck, there are some tradeoffs, but the resiliency of this build makes it rewarding.
Yu-Gi-Oh! TCG Deck - Loukas's Budget Suships by Loukas Peterson
'Loukas's Budget Suships' - constructed deck list and prices for the Yu-Gi-Oh! Trading Card Game from TCGplayer Infinite!
Created By: Loukas Peterson
Event:
Rank: 0-0
Advanced
Market Price: $93.90
Cards
The Extra Deck is by far the hardest part of this strategy to pin down. Playstyle and single card choices can completely shape the focus of the Extra Deck, and with so much going on, you're faced with two choices - either shoot for the moon or play it safe.
As I said, Number F0: Utopic Draco Future often a consolation prize, and I think that's a fair card to hedge your bets when you're factoring in Divine Arsenal AA-Zeus - Sky Thunder as your backup offensive. Worst case scenario, your Suships can scrape together a single Gunkan Suship Uni-class Super-Dreadnought and power through with an AA-Zeus on top. Usually when Time Thiefs stumble, you'll still make two Xyz and Number F0: Utopic Draco Future can crush your opponent.
Trust me, I'd like to add in more cards, but Time Thief Double Barrel is a luxury when you're already knocking off other monsters you want to play. But don't worry if you want to change it up a little bit. When you're guaranteed a certain number of Rank 4 plays, the last few choices for the Extra Deck can be your very own secret sauce.
I say that begrudgingly, always remembering getting knocked out of Top Cut in the last round at YCS Minneapolis because my opponent decided to make the biggest big-brain move of all time and have three freaking copies of Number 80: Rhapsody in Berserk in his Extra Deck. He showed me, yes, he did, banishing a Blue-Eyes White Dragon from my graveyard three turns in a row.
Suships For Days
I can't stress enough how important Gunkan Suship Shari is, but if you can make it worth your while, there's a good chance your Rank 4 deck of choice will work with Suships. I wasn't being facetious when I mentioned Gunkan Suship Shari and Clavkiys, the Magikey Skyblaster in my article about the most sought after cards in Dawn of Majesty. Both may seem like doughy vanilla monsters that force you into a pure build, but they actually offer a world of possibility for chimeric mashups.
…Or maybe I'm just a huge fan of Unexpected Dai. Either way, let me know if there are any other decks you want combined with Suships!
Just remember: beat your opponents before they beat you.