A little while ago, OTS Stores received a newsletter from Konami giving them new officially sanctioned formats to help entice more players to come tom tournaments. While in-person play hasn't returned everywhere yet, and lots of places are still under lockdown or at least being extremely cautious about in-person gatherings, it's great to know that stores can now host Goat Format tournaments with official OTS Tournament Packs as prizing, under the label of the new Time Wizard Format.
But while Time Wizard's getting lots of attention, there was another cool idea for OTS tournaments that I was more interested in: the Common Charity format. It's similar to the old Pegasus event, where competitors had to play cards in all the same rarity. But in this case, everyone can only play with commons!
I don't know if this means your entire deck has to physically be all commons, or if it's legal to play other rarities of cards that were one time printed as commons. We may get an official statement on that from Konami at some point, or it may be left up to OTS event staff.
Destiny HERO - Destroyer Phoenix Enforcer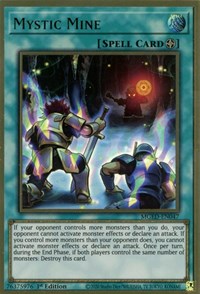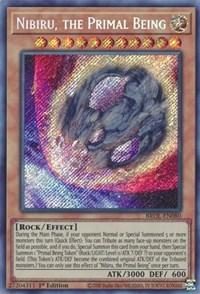 What I do know is that either way, a restriction to an all-common card pool would mean there's suddenly a new version of the Advanced Format that skips a lot of the annoying cards lots of players hate seeing. There's no Red-Eyes Dark Dragoon, no Destiny HERO - Destroyer Phoenix Enforcer, no Mystic Mine, Nibiru, the Primal Being, Artifact Scythe, or even Archnemeses Protos. The list goes on and on.
Not only that, but if Common Charity gets popular enough, the secondary market will also inevitably change, since there will be a higher demand for certain play-worthy cards that were printed as commons, and thus become central to the format. If Common Charity's truly meant to be played only with cards that are literal common printings, those commons could spike in value. But for now, the format's very affordable aside from a handful of cards, like Ash Blossom & Joyous Spring.
That begs the question: what would people play in Common Charity? Or better yet, what should YOU play if your OTS decides to host Common Charity tournaments? Today we'll look at seven different options for competitive play in Yu-Gi-Oh's new pauper format.
What's The Best?
Like always, even if you take out the decks acknowledged to be "the best" in a given format, there will always be other decks below those that will then become the best by default. All the best decks we know right now, such as Swordsouls, Tri-Brigade, Floowandereeze, Sky Strikers, and Invoked, are all dependent on cards with high rarities. So none of those are legal for Common Charity.
Instead, lots of players have figured out that Lunalights, Tenyis and even Goukis are likely to be the best decks of this new format, due to their consistency, power, and their ability to create huge threats.
Let's Start With Lunalights
Surprisingly, every card in this theme is going to be played at three copies in this format, except for the banned Lunalight Tiger. Some might even consider Lunalights to be the best deck of Common Charity format, but time will tell, and I'm sure that this format isn't solved quite yet.
For now, here's what some players have been piloting to Top Cut finishes in a few recent Remote Duel events.
The goal of this deck is simple: Fusion Summon your boss monsters and attack! It can also make some Xyz, and at times even Links, but you'll generally be focused on Fusion Summoning with Lunalight Fusion, Polymerization, or even Lunalight Wolf.
It's easy to assemble the pieces you need since Lunalight Kaleido Chick copies any name of another Lunalight from the Main Deck or Extra Deck, by sending them for cost to the graveyard. They also have other search cards like Luna Light Perfume which is searchable by Foolish Burial Goods.
Once you have the names necessary, you just have to decide which boss monster you want to play with, since they all have a unique protection effect.
Lunalight Cat Dancer can't be destroyed by battle
Lunalight Panther Dancer can't be destroyed by card effects
Lunalight Sabre Dancer can't be targeted by your opponent's card effects
Lunalight Leo Dancer can't by destroyed by card effects or targeted by opposing card effects, and it's got 3500 ATK. It's effectively the best of the bunch
Each Fusion Monster also has other unique effects that help you win in the Battle Phase, making them huge threats to deal with if they ever reach that point.
Lunalights achieved some success in the Advanced Format before, but even without the broken "not-at-all-once-per-turn" revival effect of Lunalight Tiger, the deck still has a goal. That goal's pretty fair when you play it in the current format, but when you're measuring by the standard of Common Charity, it's actually pretty ridiculous.
So what does the deck compete against? Well, Soulswords may be out, but Tenyi's another fan-favorite in this format. They have a huge pool of theme-stamped commons to play with, and they can definitely compete against Lunalight.
The Common Spirit of Tenyis
We've seen Tenyi a lot in the current Advanced Format, combined with Swordsoul to create more plays that don't require you to commit your Normal Summon for the turn. A card like Tenyi Spirit - Vishuda really strong, since its effect to bounce any card off the field will almost always demand an answer from your opponent. As long as you control a non-effect monster like Monk of the Tenyi, your opponent's going to burn a disruption on Tenyi Spirit - Vishuda even thought they'd rather negate something more important.
Here's what a Tenyi deck can look like in Common Charity.
Keep in mind that since it's so easy to play Tenyi cards, nearly any deck can splash Tenyi Spirit - Vishuda and Monk of the Tenyi. It's just so free. It's probably one of the litmus tests for this format: if your deck can't set up enough interactions to stop an opposing Tenyi Spirit - Vishuda and remain secure, then your deck might have some trouble, and may not really make the cut in competition.
You'll see time and time again that players who are practicing for the Common Charity format will run Kaijus, or even Lava Golem somewhere in their Main or Side Decks, since they fear Goukis that much. Not only is a one-shot spot-removal needed to answer Goukis, the same cards are also useful against the indestructible Lunalight Fusion Monsters, too. Note that even if a Tenyi player commits to making the Link 5 Tenyi Spirit - Sahasrara and spawns a token, Lava Golem answers that too. Definitely don't be surprised to see it.
Go-Go-Go-Goukis!
But enough about Tenyis: I personally believe Goukis still have a lot of potential in Common Charity, since their strong card economy makes them so resilient. You'll always have enough cards to make at least one copy of Gouki The Powerload Ogre, and if you have two more extenders or a single copy of Parallel eXceed, you can go into the Codebreaker Virus Swordsman combo too, placing it underneath Gouki The Powerload Ogre (and conveniently co-linked). From there it's just a hop skip and a jump to another Gouki The Powerload Ogre.
Here's a list I whipped up! I think it has more potential than other builds I've been seeing.
A monster like Gouki The Powerload Ogre - one with such high ATK, that's unaffected by card effects - is never easy to beat. That's why everyone wants to play Kaijus or Lava Golem in this format. Thankfully, there are only three legal Kaijus in Common Charity and none of them are Earth. That means you can play Gozen Match or Rivalry of Warlords to stop your opponent from summoning a Kaiju to your field and breaking your board.
While I would want to play both of those trap cards in a vacuum, that problem is that neither of them are good against Lunalights, and Tenyi can use Rivalry of Warlords to its own advantage. Gozen Match has a better chance of slowing that deck down, but since Tenyi Spirit - Vishuda exists, it's still very possible for them to bounce your Gozen Match if they specifically opened with Tenyi Spirit - Adhara to help make the Monk of the Tenyi.
The Gouki Powerload Ogre
But if all goes well you'll slowly make more and more Goukis appear, Link Summoning again and again so you can use Gouki The Powerload Ogre effect to tribute them and destroy cards on the field. Do it enough, and your opponent will be wide open for attacks!
I hope that you're all enjoying how cool and affordable these decks look so far! And while these three archetypes are the most prominent decks of Common Charity right now, I think that the format's still very young and under-explored with lots of different strategies and plenty of hidden potential.
No Special Summoning
If you want to play something much simpler, I'd suggest trying out this Vanity's Stun deck that's completely legal to play in Common Charity. This same concept won a European Regional back in 2019 and it certainly thrives in a much less complicated format like this one!
The deck's pretty easy to understand: you just want to summon Vanity's Fiend, Vanity's Ruler, or Archlord Kristya. You can easily accomplish that if you have Star Blast to lower the Levels of those monsters in your hand, Mausoleum of the Emperor to pay Life Points instead of tributing, or if you can make tokens with Dragonoid Generator as fodder. (Just be careful not to play Pot of Duality at the wrong time!)
After you get out your big controlling monster, just protect the castle! Moon Mirror Shield a super underrated card in this simplified format since it pretty much guarantees that your equipped monster will never lose a battle. I've also included some very generic protection cards, such as Safe Zone, Solemn Judgment and Dark Bribe.
Stopping your opponent from Special Summoning is super dumb, but it's very strong. If Tenyis can't even get a non-effect monster onto the field, then they can't use Tenyi Spirit - Vishuda to bounce anything! That said, Tenyi players do play Swordsoul Blackout, a generic removal card that pops two cards. That's one of the reasons why I leaned more towards the protection cards with this build.
It's also why I'm siding DNA Surgery, which keeps Swordsoul Blackout from targeting a Wyrm monster. DNA surgery also happens to prevent Gouki players from making Gouki The Powerload Ogre since it requires Warrior-types.
Volcanic Scattershots Go Brrrr
Good news, Volcanics are another strong control deck in Common Charity! I still can't believe Konami hasn't printed more support for this theme! But for now, you can enjoy it as a serious competitor in the commons-only format.
The goal of this deck is to get to Blaze Accelerator Reload, either having it on the field, or sending it to the graveyard with Foolish Burial Goods or Paleozoic Marella.
If Blaze Accelerator Reload on the field, you can secure a lot of advantage by discarding free copies of Volcanic Shell and drawing cards every turn! Maybe you'll even load up Volcanic Scattershot so you can trigger its multiple unique effects: it not only deals 500 burn damage, but it also sends the other two copies of Volcanic Scattershot from your deck to the graveyard to destroy all of your opponent's monsters! Afterwards, you'll trigger the other two Volcanic Scattershot, dealing a total of 1500 points of damage altogether!
This gets even easier if you have the Blaze Accelerator Reload in the graveyard, since it has a Quick Effect during either player's Main Phase; you can banish it and send any Volcanic card from your deck to the graveyard.
Recap: 1500 points of damage and a free Raigeki? And the best part is, if you can recycle the Volcanic Scattershot, then you can do it again, and again and again till your opponent's Life Points hit 0! In concept, you'll only need to resolve the full Scattershot combo five times to win the game. That's why it's best to include cards like Royal Firestorm Guard, Pot of Avarice, and even Jar of Avarice to recycle everything and do it again.
Jar of Avarice has a bit more utility, too, since it can also recycle spells and traps like Paleozoic Leanchoilia. That card plays a very important role in this deck since it helps recycle your banished Blaze Accelerator Reload. With all that in mind, all you need to do is protect yourself. So cards like Threatening Roar or even Waboku are very important for defending yourself from monsters, specifically ones that either can't be destroyed by Volcanic Scattershot, or are unaffected by it.
Why Play Monsters When You Can Burn?
If you're a big fan of alternate win conditions like me, then fear not! Why bother dealing with big monsters that are almost invincible? Attacking has never been the only way to win the game. Luckily for us, all these burn cards are common!
If there are only 8000 Life Points in the game, and if all six cards in your hand deal around 1500 damage, then you can win the game. This is the burn player's mindset when playing Yu-Gi-Oh. It's not always about summoning monsters, it's just having enough damage to throw at your opponent without losing the game first.
If your opponent has five monsters… or wait, SIX monsters now, including the monster in their Extra Monster Zone… Then Just Desserts can deal a total of 3000 damage with just one card! Your opponent can easily play around that by not committing so many cards to the field, but if you combine Just Desserts with a card like Ojama Trio, you can easily deal a ton of damage with the least amount of effort!
Just Desserts
Balance of Judgment
After you burn your opponent down, you'll eventually run out of cards while they still have some Life Points. That's why not only is it important to play high damage burn cards, and stall cards, but it's also important to play the cards that "get you more cards" like Pot of Desires, Reckless Greed, and Balance of Judgement.
This concept's certainly something you won't want to play against yourself, but it can be pretty fun to be the one playing it, keeping your opponent on edge. Just setting a Waboku or a Threatening Roar and passing for a few turns, untill they put enough cards on the field that you can deal a lot of damage with your traps, can be very satisfying.
It certainly is a different way for two decks to interact since a beatdown strategy's goal is very different than a burn deck. But hey, if you aren't prepared for it, guess you'll just get burned.
One Punch Manju
The last idea that I wanted to share for this new format is Gren Maju Da Eiza!
Gren Maju Da Eiza first printing was a common, and the same goes for Eater of Millions. Luckily we recently got Gizmek Orochi, the Serpentron Sky Slasher as a common too, in product-hover id="240558". And since we also have Pot of Desires in plenty of common printings, this concept was not too far from being a real deck!
If your opponent's monster is nearly invincible, you either have to have a Kaiju to get rid of it, find a different way to win, or just attack clean over it. Gren Maju Da Eiza can easily attack over anything, so long as you banish enough cards quickly. That's why I opted to run Allure of Darkness as well as Necroface, so you can maybe get lucky enough to banish a ton more cards.
Combine all that banishing power with Soul Absorption, and you'll have such an absurd number of Life Points that your opponent will need more turns to win. For example, if you have Soul Absorption on the field and you activate Pot of Desires, you'll gain a total of 5000 Life Points! That kind of longevity just means more in this format.
The deck list I'm showcasing is 60 cards deep, but you can certainly make it smaller if you want to see the Gren Maju Da Eiza more frequently. You can probably even tone it down to a 40-card build if you really wanted to. I just think if there are more cards in your deck, you'll have more cards to banish so that Gren Maju Da Eiza can be even stronger.
I hope that after seeing all of these decks, that you're as interested in the Common Charity format as I am! There are certainly more ideas that I've been tinkering with, stuff like Lightray Lightsworns, Melffys, Pendulums, and even Flower Cardians.
It's really nice to have a distraction from the Advanced format, and it's fun to see how much potential there is in older cards if the power level of the format was just that inherently lower. Now that you have a better idea of what Common Charity tournaments look like, you'll have no problem winning them if your OTS store decides to host a few!