Mono-black control. Yes, it's a thing, and it is born out of sheer hatred and spite. But how do you build it? Fret not my necrotic neophyte, for I have your back.
For this particular build, I chose Kaervek, the Spiteful and his ability to weaken creatures by -1/-1. Out of the gate this ability is annoying, but not lethal. Plus, it affects our creatures as well. So why Kaerveck?
I was initially drawn to him due to the fact that he seemed to be a strict downgrade from Kaervek the Merciless in Time Spiral. This particular legendary seems to be a challenge, while also fitting our needs. Hindering creatures, making our opponents sacrifice permanents, or rendering their lands useless is our goal, and Kaerveck gets us a third of the way there.
Board Control, the Mono-Black Way
So how do we build mono-black control?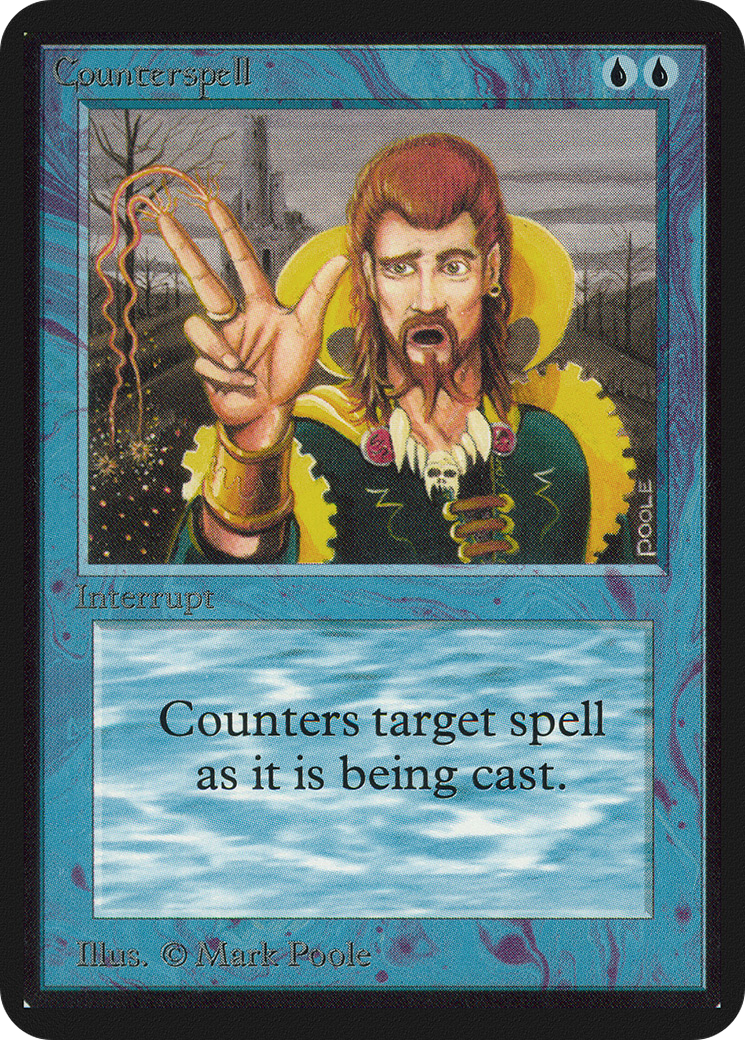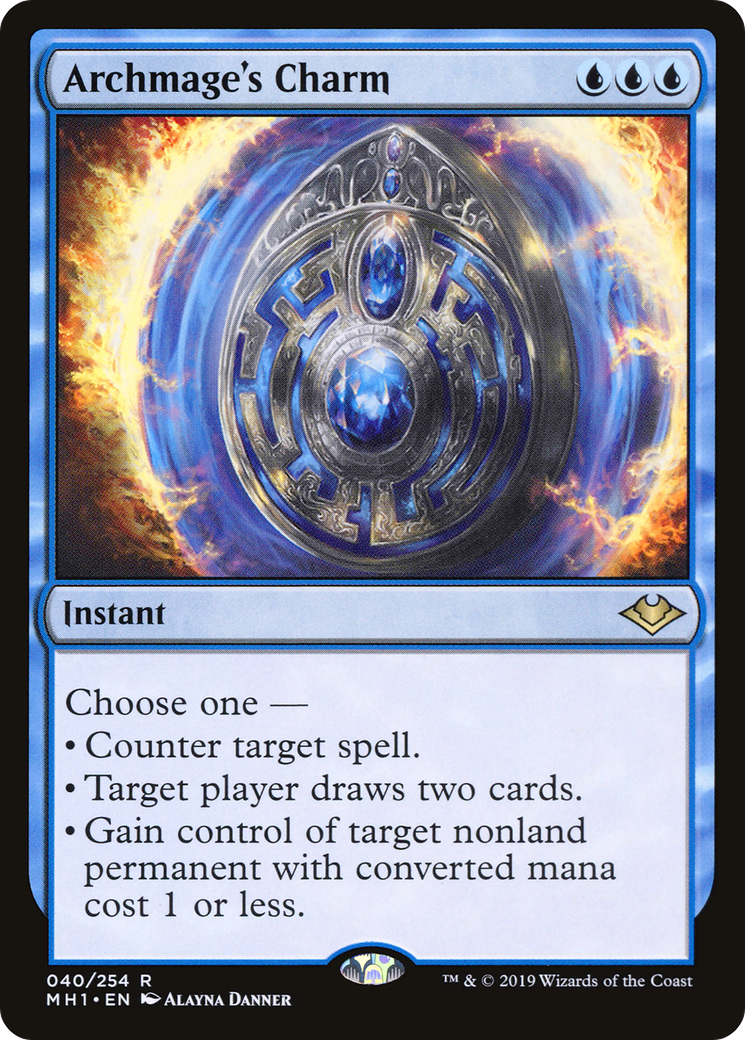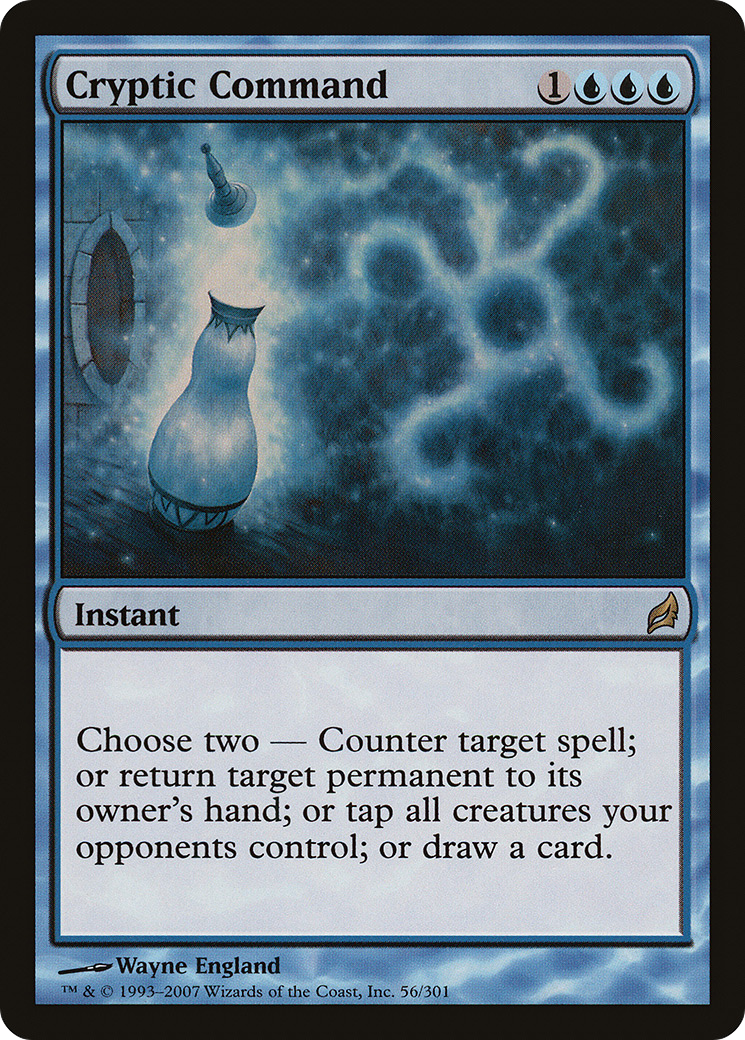 When I think about control, I think blue. Counter your opponents' spells until they are left with nothing. Mono-black control is a bit of a twist on this. What we want to do is control our opponents' boards and make them lose life or lose their permanents.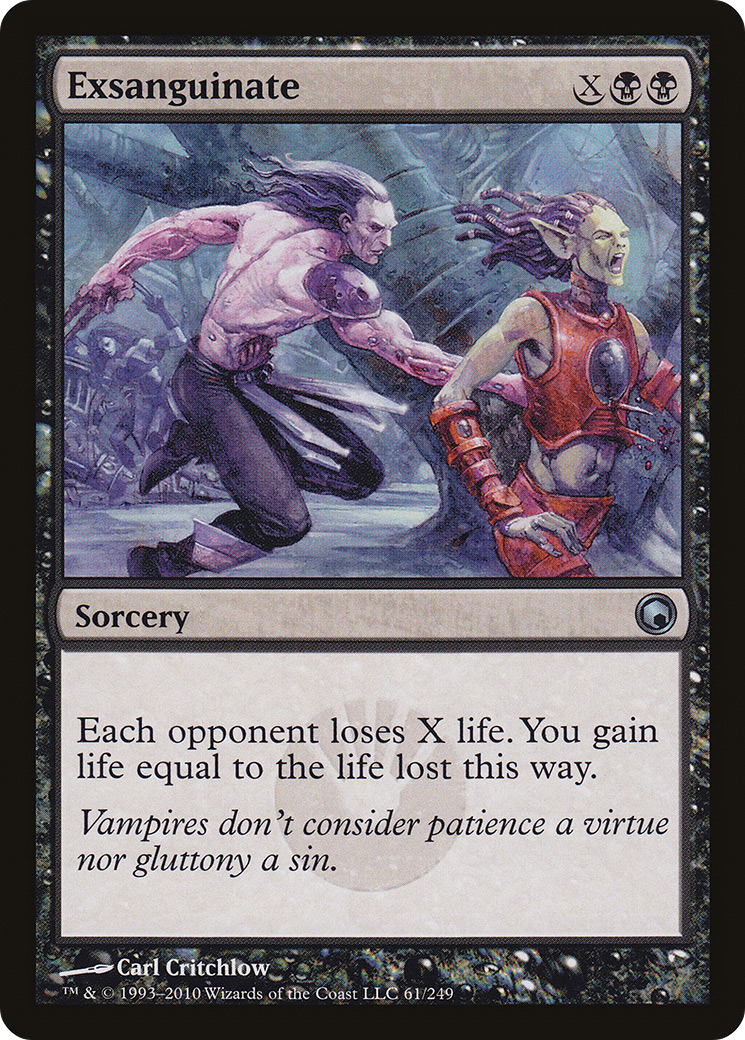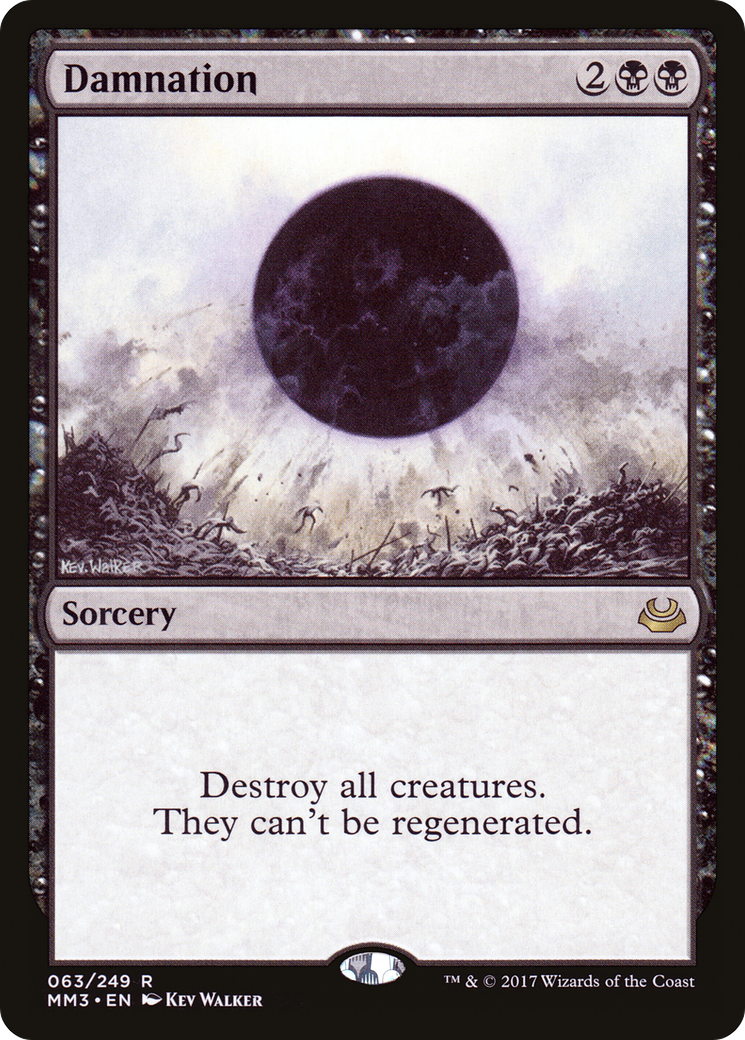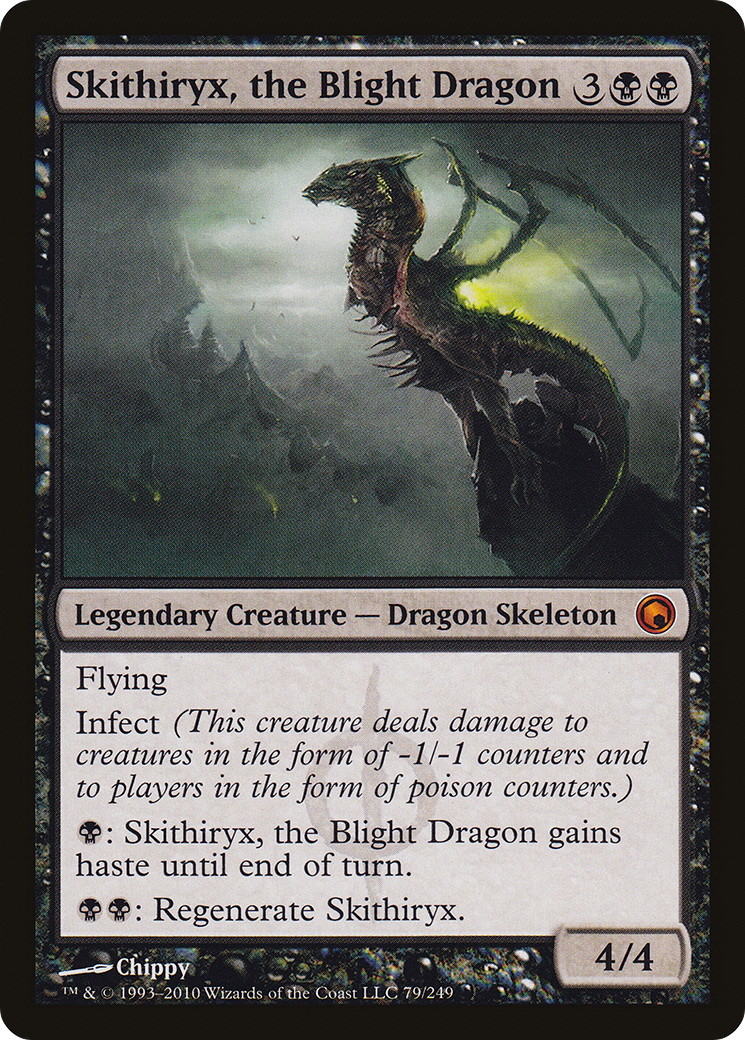 In a typical black control deck, we tend to see tons of X damage spells, board wipes, and mass discard. The aim is to control the board and limit your opponent's options in hand until you swing in big with some nasty finishers (I'm looking at you Skithiryx, the Blight Dragon). Cards like Exsanguinate, Painful Quandary, Gray Merchant of Asphodel (better known as Gary), and Bottomless Pit are hallmarks of the theme.
However, I wanted a challenge. I desired something a bit off the beaten path and decided to take a slight stroll into unknown territory. This is where Kaerveck came in. He's new, and new is rather exciting! Unknown and untested.
At first glance, his ability seems so small, so unassuming. I felt that if he entered the battlefield he'd be seen more as an annoyance than a threat. That's where the idea came in to do an Aristocrats sub-theme. Mono-black sees everything you have as a resource, be it creatures or your life total... so why not play to that? Generate tokens, and kill your own creatures for pings of damage while controlling the board. Afterall, Kaerveck is spiteful.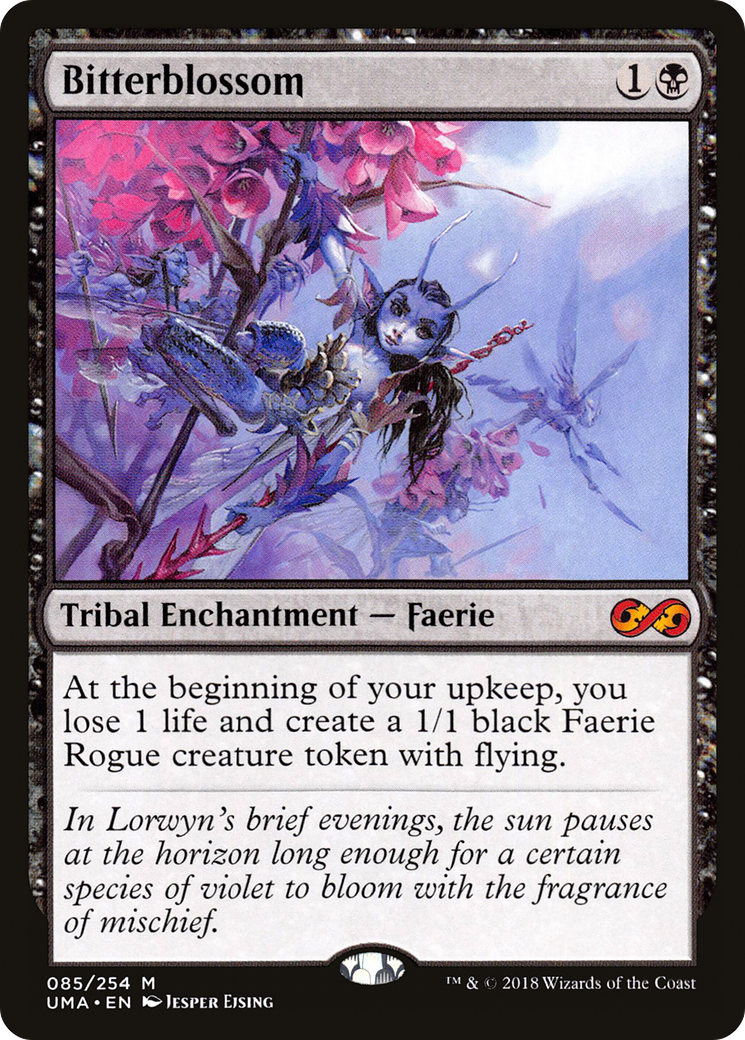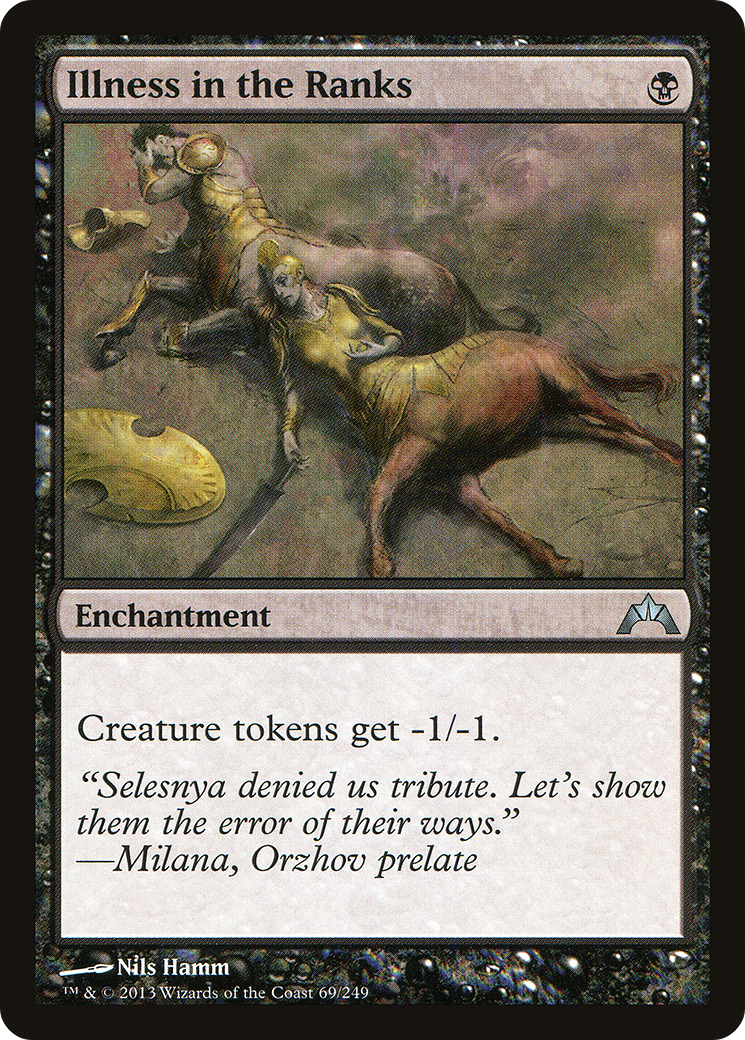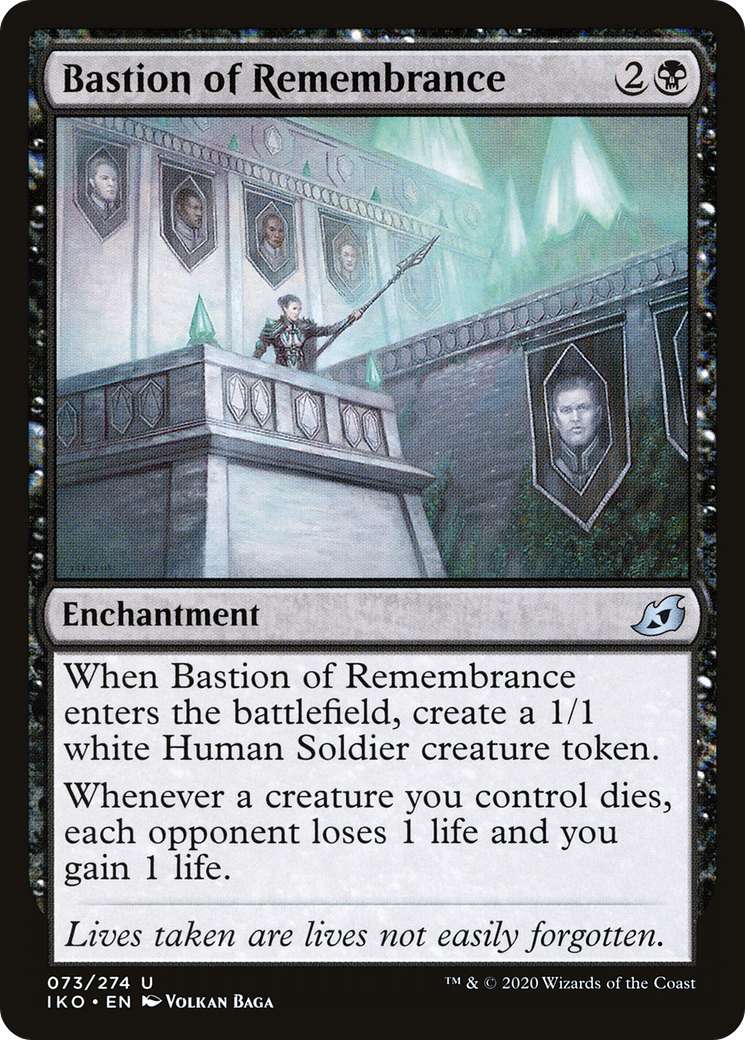 We make tokens through cards like Bitterblossom, Breeding Pit and Abhorrent Overlord. Kaervek, the Spiteful, Illness in the Ranks and Night of Souls' Betrayal help hinder and kill everyone's creatures, while cards like Bastion of Remembrance and Falkenrath Noble turn all the carnage into life drain.
This was a good start, but we need more ways to cause our opponents suffering.
This is where we introduce Dictate of Erebos. With our current course of action (i.e. killing our creature tokens), Dictate acts as a way for us to slow clear our opponents' boards as well, leaving them open for attacks. If we don't have access to one of our many board wipes, this enchantment will help facilitate a similar effect.
Another way we can control our opponent's boards is through their lands. Making it so your opponents can't cast spells is another way to control the board. Cards like Infernal Darkness and Contamination make our opponents' lands tap for black instead of their intended color. This can be incredibly annoying, but also set us up for a sneaky little combo in the future.
Magic: The Gathering TCG Deck - Toxic Loyalty by Chase Carroll
'Toxic Loyalty' - constructed deck list and prices for the Magic: The Gathering Trading Card Game from TCGplayer Infinite!
Created By: Chase Carroll
Event:
Rank:
Commander
Market Price: $734.31
Cards
The MVP
For our MVP's, I've chosen this deck's top three performers! Each offers a unique and repulsive way for us to limit our opponents' means of killing us.
First we have Phyrexian Obliterator. This monstrosity is a disgusting card that offers both offensive and defensive options. It's the perfect bargaining chip. "Don't swing at me or I'll essentially wipe your board" seems pretty good, right?
Next we have Massacre Wurm. This wiggly lad does a lot for just one card. Its enters-the-battlefield effect can help kill your opponents' creatures—however, its secondary ability is what causes the most harm (and it can even combo off with our secret spice).
Lastly, we have Massacre Girl. Words cannot even begin to describe how much I adore this card. She is a board wipe on a stick, slashing at every creature that comes near her. Our tokens being 1/1s makes initiating the carnage even easier!
The Secret Spice
Mono-black control is about causing eternal suffering. What would this deck be without a combo that causes immense amounts of pain?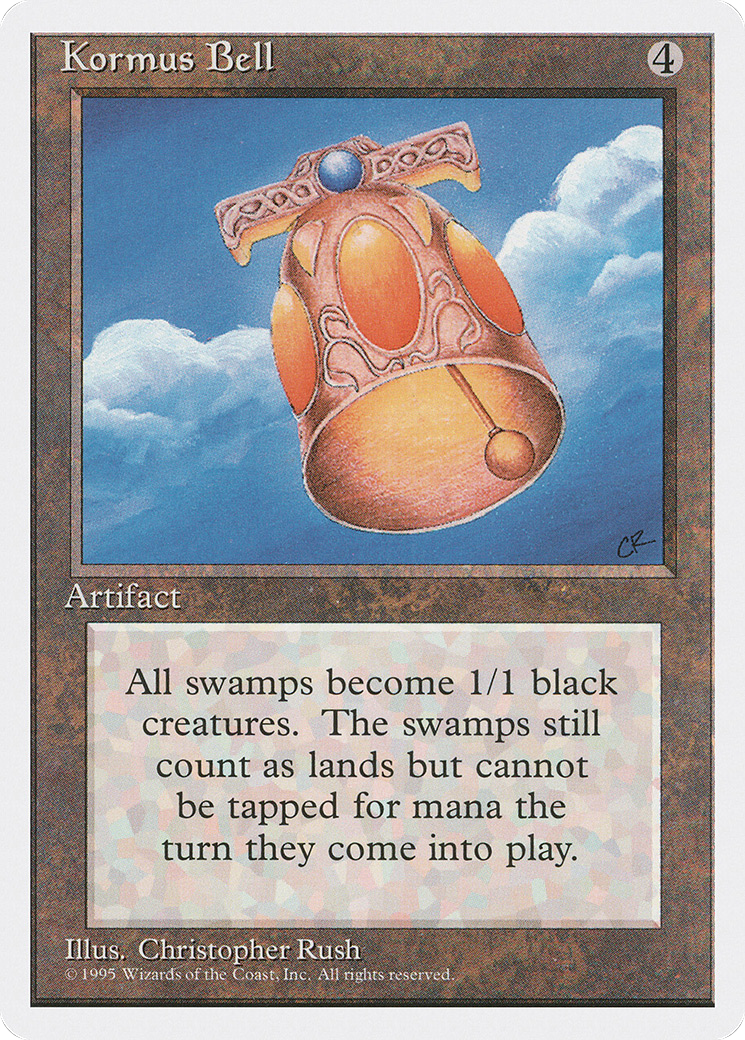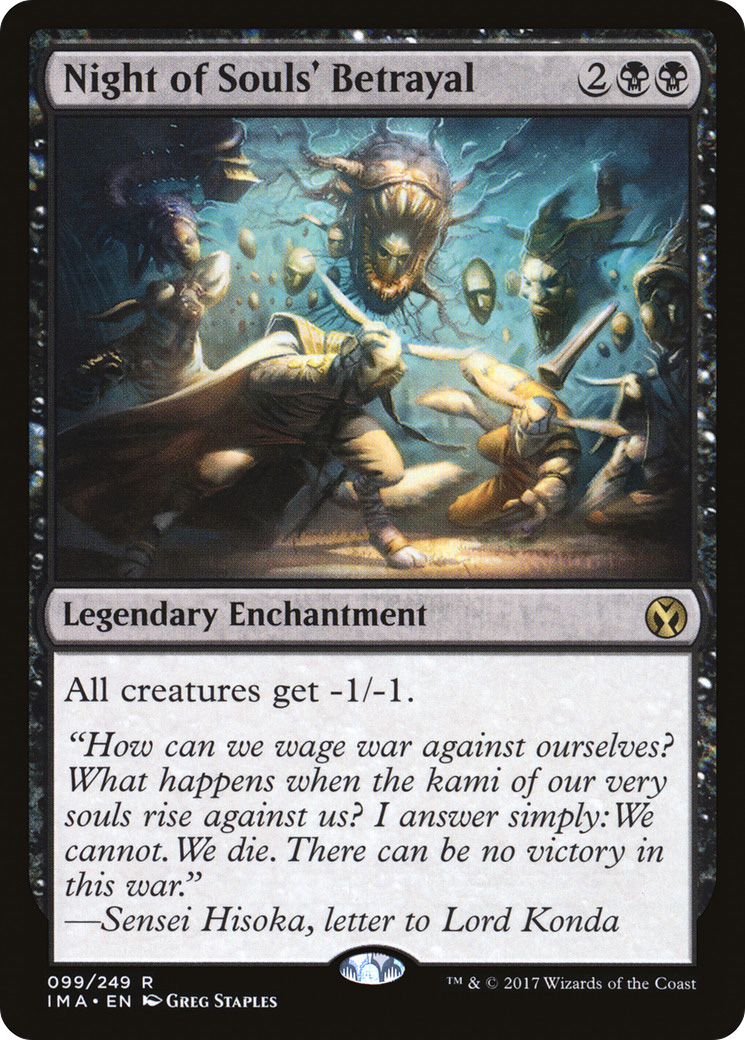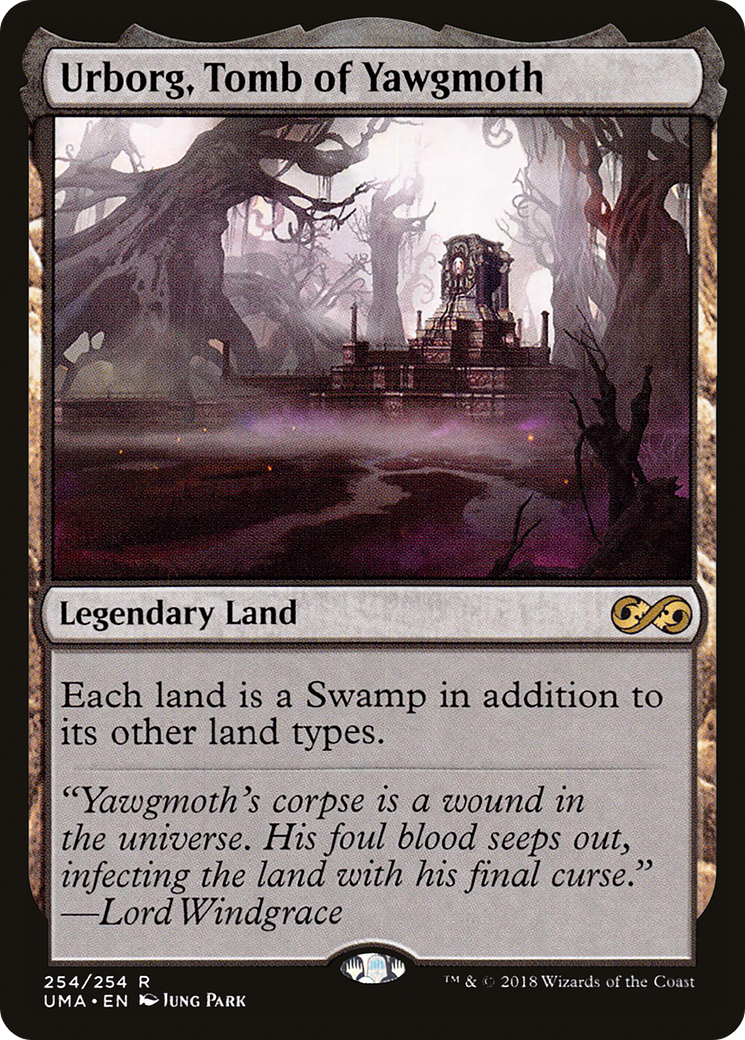 For maximum pain, this combo requires three pieces (four if you want your lands back). You will need Kormus Bell, a card that gives creatures -1/-1 (Kaervek, the Spiteful or Night of Souls' Betrayal), and Urborg, Tomb of Yawgmoth. Playing Urborg with Kormus Bell out turns all lands on the battlefield into 1/1 creatures. While this would normally not affect the game much, playing Kaerveck or Night of Souls' Betrayal will destroy everyone's lands. For us this will trigger Bastion of Remembrance or Falkenrath Noble, pinging your opponents for a massive amount. What's more spiteful than destroying all your opponents' lands?
Now, this will hurt you in the process, but there is a way to get your lands back. Enter Crucible of Worlds. While you can cast all your lands from the graveyard with this card, remember that the Kormus Bell combo will still kill your lands (though it will still ping your opponents). This beautiful combo is the secret spice to this particular deck because it is one your opponents won't see coming.
The Most-Likely-To-Get-Cut
Looking at the state of this deck, cuts are incredibly difficult to make. In a theme so precise, it can be a hard choice what to remove. Cut the wrong thing and a combo could be dismantled.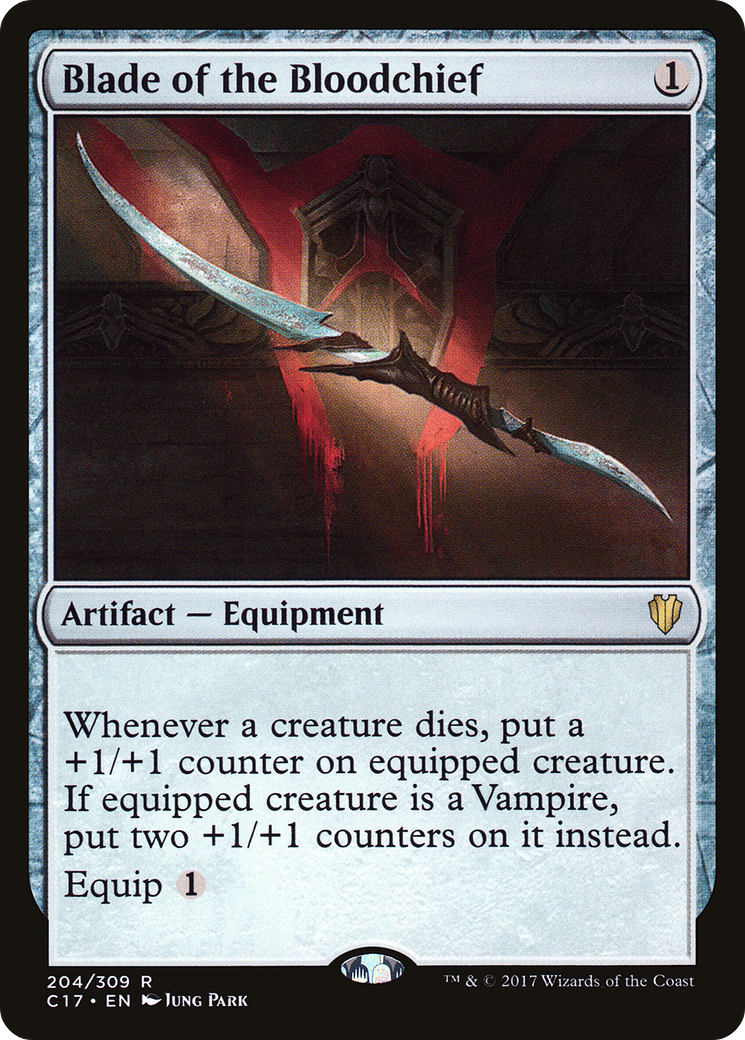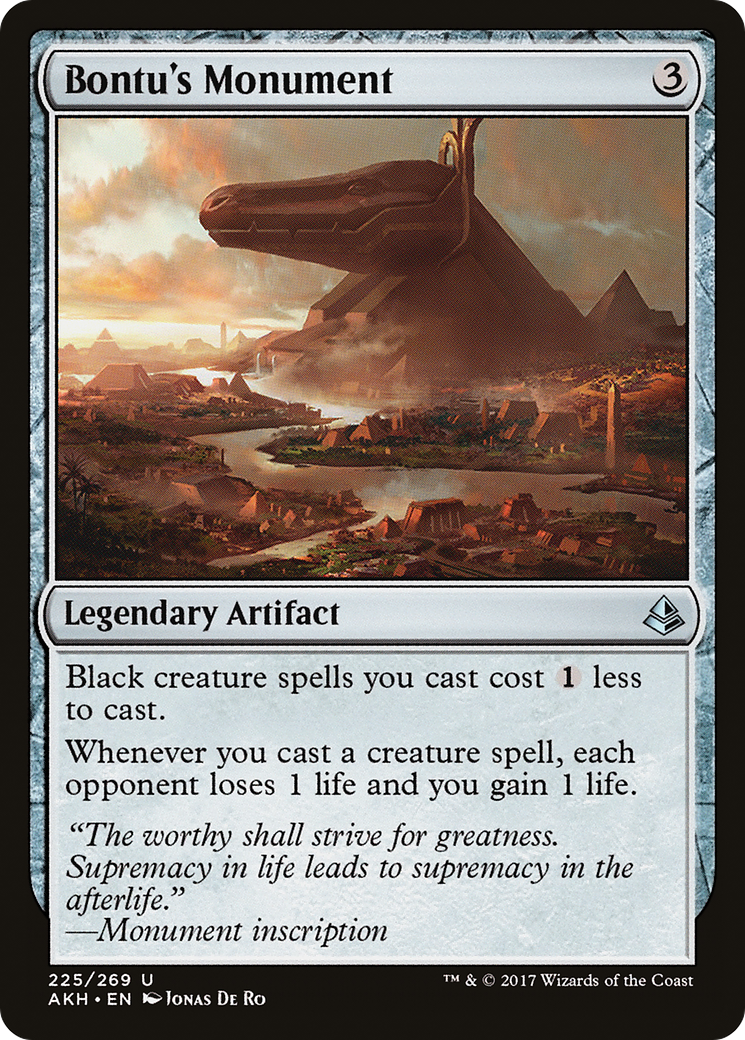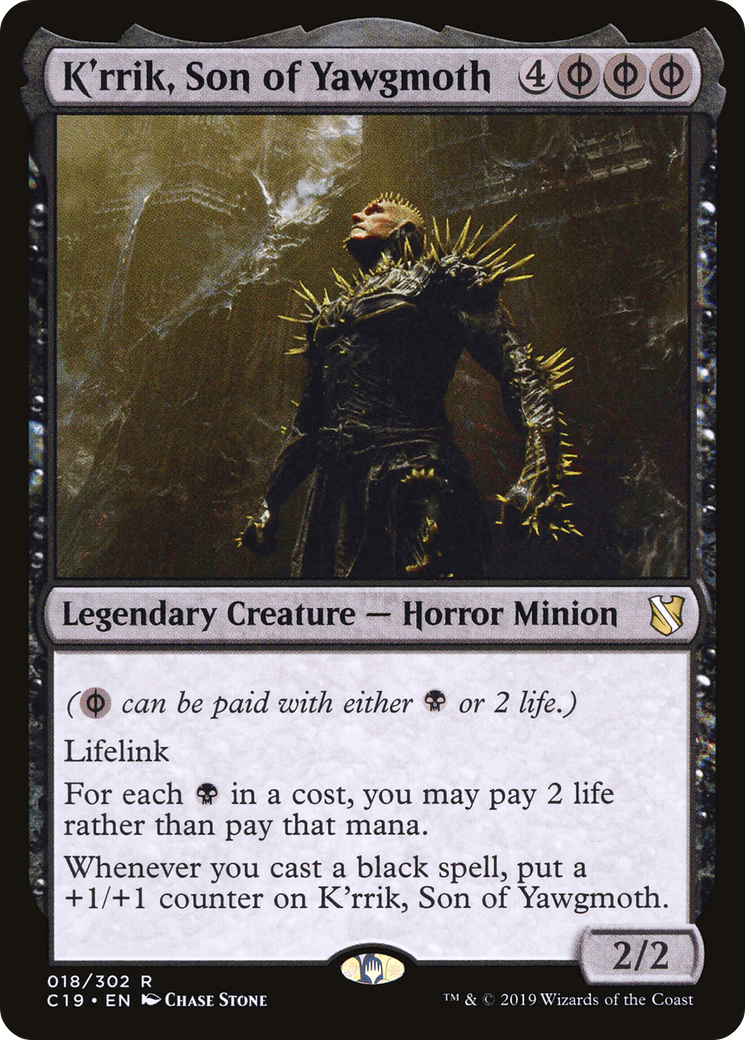 Cards like Blade of the Bloodchief, Bontu's Monument and K'rrik, Son of Yawgmoth seem like good candidates for future cutting. All three cards have no direct impact on the board state, nor do they interact with any of our combos. Blade of the Bloodchief was originally added to help make Kaervek, the Spiteful bigger so that combat swings would be deadlier. However, drawing it late game would be less than stellar. Bontu's Monument creates a similar feeling.
Lastly, we have K'rrik, Son of Yawgmoth. This creature is truly a mono-black powerhouse. However, he ultimately has very little interaction with our theme or combo pieces. These are all cuts that, while they hurt me, would help make room for future tweaks.
Final Thoughts
What a deck. To be honest, this theme was a challenge for me. Mono-black is an incredibly hard color to build. It is strong in destruction but weak in card draw, which can be the difference between a win and a loss. However, mono-black offers a lot in the way of control and salt, as this deck demonstrates.