With the new Forbidden & Limited List in full effect, we got a chance to see it in action at the Pro-Play Games Invitational tournament in Orlando, Florida last weekend. To no one's surprise, SPYRALs had a big showing dominating more of the field than I personally predicted, taking 9 seats in the Top 16. When a deck captures more than 50% of the slots in a Top Cut, you know it's something to watch out for.
I suppose making Thunder Dragon Colossus Forbidden might have something to do with that.
But SPYRALS are far from unbeatable: Pak Pamornsut managed to crush almost every SPYRAL deck he played against to secure a 1st Place finish that had duelists talking all across the globe. Keep in mind, this was a Pro-Play Games Invitational event, meaning it was the best of the best who had crushed the competition all through 2019!
Will SPYRALs be dominant forever? Probably not; it's a solid deck that accrues many resources quickly, many of which recur thanks to SPYRAL Resort, but Droll & Lock Bird can completely shut them out. In fact, Pak Pamornsut proved that even a single well-timed hand trap can dominate even the best SPYRAL players.
Check out his list below, and again, a huge congratulations to Pamornsut for the 1st Place finish at the PPT Invitational in Orlando, Florida.
Yu-Gi-Oh! TCG Deck - Altergeists by Pak Pamornsut
'Altergeists' - constructed deck list and prices for the Yu-Gi-Oh! Trading Card Game from TCGplayer Infinite!
Created By: Pak Pamornsut
Event:
Rank: 1st
Advanced
Market Price: $334.99
Cards
Perhaps the winning formula all this time was a simple omission of Sangan. Pak Pamornsut didn't play it, sacrificing some access to Altergeist Multifaker and Salamangreat Almiraj for the good feeling of simply never drawing a card that you'll never want to draw.
Just saying, I've seen Sangan in a beaucoup of Salamangreat decks and not one Salamangreat duelist has had nice things to say about the three-eyed furball.
One-Up The Combo Deck
When asked why he played Altergeists in a format that was primed for SPYRALs to take charge of competition, Pamornsut dropped some wisdom that all of us should learn from. "It's the deck I was most comfortable with… I'm not going to play a deck I don't know," he said, recounting the seemingly infinitely long combos SPYRAL players are forced to learn to have a nuanced advantage (especially in the mirror match). On paper, Altergeists aren't as powerful or explosive as SPYRALs, but Pamornsut had an answer for that.
"If you hand trap them correctly, they literally pass."
We've seen combo decks like the full-powered Orcust, Gouki, and Thunder Dragon strategies that had so many resources that they can play through several hand traps, but SPYRALs aren't like that. Sure, one or two cards can turn into SPYRAL Resort, the destructive SPYRAL Sleeper and various SPYRAL traps, but the deck doesn't have unlimited steam. With the right obstructions the deck taps out.
Even if the SPYRAL deck has extenders to create bigger plays, it's relatively straightforward in its end goal. It has a high ceiling but a very transparent one, if you will. Now consider what Pamornsut ran in his deck to beat the onslaught that is SPYRALs.
First, you have Ash Blossom & Joyous Spring and Infinite Impermanence to stop your opponent before they can get going. But arguably more important, you have Evenly Matched and Altergeist Meluseek too, to pick apart an established SPYRAL board. Those cards are especially good because they don't conflict with anything you'd want to be doing normally in other match-ups.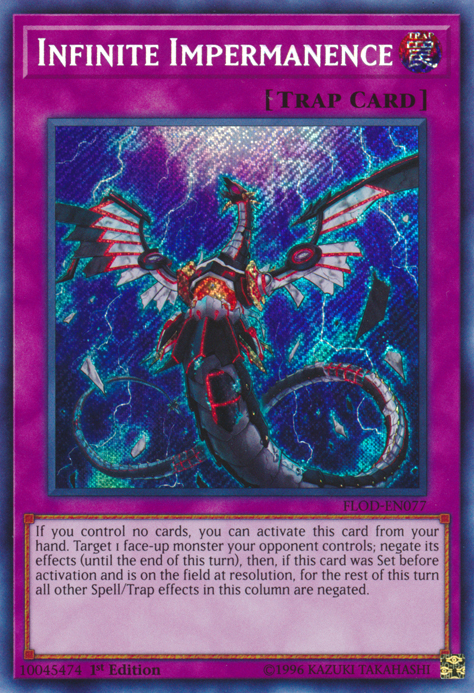 One-card outs to big boards like The Winged Dragon of Ra - Sphere Mode, Neo-Spacian Grand Mole, or any given Kaiju work well in large combo decks but can conflict in control decks. Pamornsut's counter cards are selected to fit a slower deck with big traps. Both Evenly Matched and Altergeist Meluseek act as ways to level the playing field while simultaneously fitting into the establshed Altergeist gameplan.
Evenly Matched works as a pseudo hand trap while Altergeist Meluseek searches Altergeist Multifaker, cards that really come in handy when you're forced to go second. Backrow heavy decks struggle going second, often forced to run conflicting hand traps with necessary real traps, but there's no conflict of interest here.
So while going first is awesome and would let Pamornsut setup the board, going second is a reality, and simply setting some cards and passing back to your opponent isn't an option. Take a look at the Side Deck and how it combines with the main deck. When you're rotating in The Winged Dragon of Ra - Sphere Mode, Dinowrestler Pankratops, and Inspector Boarder, there's more ways to control the field and ultimately whittle down your opponent's resources.
"I lost the dice roll all the way to the finals," Pamornsut said, knowing the reality that his deck would need to be prepared going first or second. That's why Pot of Extravagance and Pot of Duality were so crucial to Pamornsut's success - getting to just one of the board breakers, whether it was a trap or a monster, provided the momentum he needed to start off strong or mount a comeback.
Respect Or Die, My New Slogan
If you view Altergeists purely as a trap deck that slowly whittles down your opponent, you're sorely Mistaken. While you can't defeat your opponent on Turn 1, giving Altergeists breathing room to dig in and create a set-up is a costly Mistake.
Pamornsut said it best describing his strategy: "It kills you if you don't respect it."
Not paying attention to the game board? Altergeist Multifaker comes down from the hand and throws out Altergeist Silquitous; an empty board suddenly turns into defensive bodies and an out to big monsters. Killing a Meluseek means dealing with Altergeist Kunquery, blocking more attacks.
But what if you don't attack? Obviously Altergeist Silquitous can bounce cards, but leaving monsters means dealing with Altergeist Hexstia, negating cards left and right. So after an Evenly Matched wipes the board, the opponent will have to deal with negation and recursion.
Even worse for the opponent, Altergeist Manifestation can revive Multifaker, getting another search… then another trap when it's banished from the graveyard. And that revived Multifaker gets another Altergeist from the deck, starting the cycle all over again. Return to hand, send to the graveyard, negate, or just run over something in battle. Altergeists might not be a combo deck first and foremost, but a single Altergeist Meluseek turns into a whack-ton of different options.
That said, the deck doesn't hinge solely on the Altergeist cards - those slowly accumulate to big boards, sure, but they aren't immune to interference. Your opponent might have all the answers, stopping Altergeist Meluseek with Ash Blossom & Joyous Spring or a well-timed Twin Twisters. Thankfully, Altergeists have access to a whole lot more.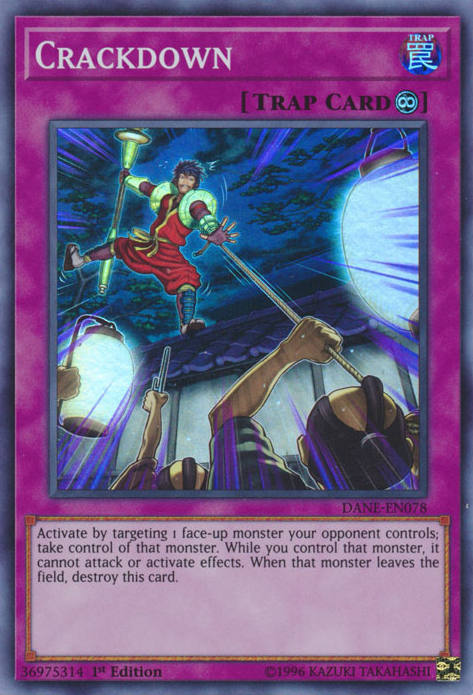 Solemn Judgment, Solemn Strike, and Crackdown combined in tandem with the aforementioned Altergeists can be borderline unfair. Because Altergeists already have access to so many ways to pick apart the opponent and distill the game to a low resource situation, powerful traps are often a silver bullet.
No matter how many Altergeist Silquitous or Altergeist Hexstia someone has, there's always a chance the opponent has an out, or just a board so big that it keeps the Altergeists from having a chance anyways. What's the solution for that? In that case a single Solemn Judgement or Crackdown can really swing the momentum for a one card investment. In fact, that's how Pamornsut won in the finals; stealing a SPYRAL Double Helix with Crackdown shifts the momentum so drastically that there's just nothing left to stop the smaller Altergeists from running away with the game.
If you're not familiar with Altergeists, you'd clearly be Mistaken if you thought the deck can only set traps and pass. A single Evenly Matched or Altergeist Meluseek opens the door for pretty significanrt combos, turning the tables on your opponent and re-shaping the game as if the Altergeist player went first!
Just remember: beat your opponents before they beat you.
-Loukas Peterson

Loukas Peterson lives in Nashville, Tennessee, hoping one day to run in 5th Congressional District on the platform of "Fabled Link Monsters for Everyone." You can find him on Twitter or building a bonfire in his backyard to attract the local wildlife for an audience with his ukulele. Hailed as the only person capable of cooking Minute Rice in 56 seconds, Loukas is always looking at expanding his backyard to house every dog in the world without a home. Well, and those with homes already.