Evil Twin's Trouble Sunny (Ultra Rare) has finally arrived, and it brings a lot more power to the Live☆Twins deck.
Live☆Twins debuted last year in Genesis Impact, alongside the Drytron and Magistus themes. Live☆Twins were pretty popular at release, but players quickly figured out that they just weren't as strong as Drytron, and that kept them off the competitive radar. Until now!
Over the past year, each core booster set's included another piece of Live☆Twin support to help make the deck more competitive. The big ones were Live Twin Ki-sikil Frost and Live Twin Lil-la Treat, two additional extenders; and Live Twin Sunny's Snitch, a search spell similar to Fire Formation -Tenki. But even with more extenders and more consistency, the deck was still lagging behind in damage and explosiveness. The good news is that Evil Twin's Trouble Sunny (Ultra Rare) solves that with its 3300 ATK and amazing effects. Suddenly, Live☆Twins are viable and topping tournaments.
How Does The Deck Play?
The Live☆Twin strategy's a 1-card combo deck with searchable extenders, which helps keep you covered in case any of the starter cards gets negated when you try to kick off your plays. The goal of the deck is to set up both of the Evil Twin Link-2s on the field - Evil Twin Lil-la and Evil Twin Ki-sikil]] - so you can make the new boss monster Evil Twin's Trouble Sunny (Ultra Rare).
And it's not hard! All you need is Live Twin Ki-sikil or Live Twin Lil-la. When you Normal or Special Summon either of those cards while you control no other monsters, you can bring out the opposite twin and get everything going.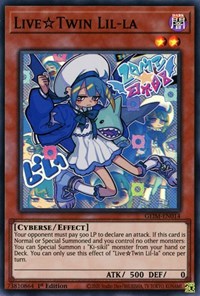 If any of those two monsters are negated by something like Effect Veiler, Infinite Impermanence or even Ash Blossom & Joyous Spring, don't worry! Those effect negations aren't as bad as something like Solemn Strike or Psy-Framegear Gamma, because they leave your monster on the field, where it still has value and still helps you make your plays. As long as you have either Live Twin Ki-sikil Frost or Live Twin Lil-la Treat, you can follow up your negated play by Special Summoning the corresponding monster and continue setting up.
Fortunately, all of the above cards are searchable with Live Twin Sunny's Snitch and Live Twin Home! And furthermore, both spells are searchable with Secret Password! With all this search power, how could anyone think this is not a top tier deck?
Once you have a copy of Lil-la and Ki-sikil on the field, regardless of which version you have, you're all set to summon the Evil Twins! If you're going first you'll want to Link Summon Evil Twin Ki-sikil first; you'll use her effect to bring back a Live Twin Lil-la and then make Evil Twin Lil-la. You do it in that order because it lets you use Evil Twin Lil-la effect to bring back Evil Twin Ki-sikil. If Ki-Sikil is Special Summoned while you control a Lil-la monster… and in this case you control the Evil Twin Lil-la… you get to draw a card!
If you're going second, things might be different and you might want to summon Evil Twin Lil-la first. In that cas you can eventually bring her back with Evil Twin Ki-sikil to get that destruction effect. Once you have two Link 2s on the field, you can finally summon Evil Twin's Trouble Sunny (Ultra Rare).
Something to remember: if you use the revival effects of the Link 2 Evil Twins, you'll be locked into summoning only Fiend Type monsters from your Extra Deck for the rest of the turn.
Before Evil Twin's Trouble Sunny (Ultra Rare), the deck would instead have to summon another copy of Ki-sikil with the two Link 2s, so that you could use Ki-sikil's effect to bring back Lil-la on your opponent's turn and get that removal effect. But with the new Link 4 it just gets better!
On your opponent's turn - or even your own - you can use Evil Twin's Trouble Sunny (Ultra Rare) effect to bring back a Ki-sikil and a Lil-la from your graveyard. You'll want to bring back the Link Monsters for maximum value, and since the two Link 2s were Special Summoned together, you can trigger both of their effects to get the draw and the pop at the same time!
While this might look like a disruption effect, you can also use it in the Battle Phase for more damage and more attacks. That's really what helps the deck end games quicker now.
But that's not all! Evil Twin's Trouble Sunny (Ultra Rare) has one more effect: if it's in the graveyard, you can banish it and send a copy of any Evil Twin monster from your field, hand or Main Deck to send any card on the field to the grave. Similar to Dingirsu, the Orcust of the Evening Star, the effect doesn't target, so it's really flexible
You might think all the Evil Twins are in the Extra Deck, but there's actually an Evil Twin Main Deck monster, too.
Evil Twins Ki-sikil & Lil-la
Evil Twins Ki-sikil & Lil-la was released along with everything else in Genesis Impact. It wasn't played much because its effect was too situational, and players would rather keep both Link 2s on the field instead of tributing them to summon this. But Evil Twins Ki-sikil & Lil-la can get to 4400 Attack Points while you have a both Lil-la and Ki-sikil in the graveyard. It can potentially drop your opponent down to two cards on the field, too, if they control three or more when you make the summon.
Now players are deciding to play the card after all, because while you do want the removal effect of Evil Twin's Trouble Sunny (Ultra Rare), you'd still rather not send any of the Link 2s for it if you can. So long story short, you won't be summoning it at any point unless you specifically need to attack over something that has 4000 ATK and can't be destroyed by Evil Twin Lil-la.
Secret Password can search lots of other spell and trap cards for the deck, too. The two traps that can be useful in my opinion are Evil Twin Challenge and Evil Twin Present.
Some players do play Evil Twin Challenge because it's a searchable way to make plays on your opponent's turn, after your opponent summons a Nibiru against you. But Live Twin Home can also help you play through that, at the cost of a discard, and it's better because it's a Quick-Play Spell.
I think Evil Twin Present has some potential because it's another form of interruption with an effect similar to Creature Swap. Even against control decks with fewer monsters, it can send a set spell or trap back to the deck.
So Is The Deck Doing Well?
The answer to that is YES! Finally, after waiting for so long. Evil Twin's Trouble Sunny (Ultra Rare) a huge difference-maker and many players have been finding success with Live☆Twins.
First up! Veteran competitor Calvin Tahan is out of retirement again! While we usually see him playing ABC-Dragon Buster, he actually played Live☆Twins in a recent Burst of Destiny case tournament at Tables and Towers, taking a Top 4 finish. His Live☆Twins build is all about keeping it simple, running lots of powerful utility cards with a pure Live Twins lineup. I'd highly suggest this build to anyone just starting to play Live☆Twins competitively.
Eleven hand traps is pretty high for a deck that likes to draw cards every turn, but things can change depending on your metagame reads for a given tournament.
Since you like to start your combo with an open field, you generally won't want to play Nibiru, the Primal Being. But depending on how much attack power the Nibiru Token has, you can summon the Nibiru in attack mode and then when it's back to your turn, you can crash it into the token, take some damage, and then do the Normal Summon combo in Main Phase 2 to get the two names out.
One of the best interactions this deck has when going second, is Normal Summoning Live Twin Lil-la or Live Twin Ki-sikil against a targeted effect negation card like popular hand traps, or something like Swordsoul Grandmaster - Chixiao while you're holding Forbidden Droplet or Enemy Controller.
If you use those cards that tribute or send a monster on the field for cost against targeted effect negation, then not only will you dodge the effect, but you may also draw out opposing spell and trap negation in the process. In the case of Forbidden Droplet, you'll summon another Live Twin of the opposite name from the first one after you resolve the chain. And since you still have no other monsters, you can activate the new Live Twin's effect to summon out another and continue comboing off.
The scenario's the same with Enemy Controller if it gets negated. But even if you do take your opponent's monster you're still ok. That's because the Link 2s only require two monsters a Link Materials, with at least one of them being either a Lil-la or Ki-sikil for their respective counterparts. As long as you have the other name in the graveyard, you should be just fine setting up the two Links.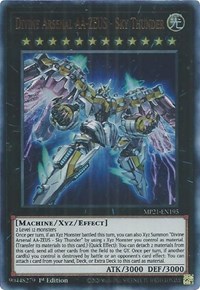 But making Link Monsters isn't the only thing this deck can do. When you're going second, you can also summon Xyz Monsters like Gachi Gachi Gantetsu, which of course leads into Divine Arsenal AA-ZEUS - Sky Thunder. Gachi Gachi Gantetsu can protect itself from destruction effects and battle, too, simply by detaching a material. It gives you a much higher chance to get a successful battle in certain matchups.
Overall, this list is very solid. Perhaps it could play a third copy of Evil Twin Lil-la in case the other two somehow get banished? And while the extender Live Twin Lil-la Treat doesn't have an amazing graveyard effect, searching for it could be very important in case your opponent negates either Live Twin Ki-sikil or Evil Twin Ki-sikil. That might mean you could bump it up to two in case Pot of Desires banishes one copy.
If you don't own Forbidden Droplet, you could play Forbidden Chalice or Main Deck the Enemy Controllers instead. But if you do have to compromise the chances of winning aren't the same, since the power of Forbidden Droplet is definitely unmatched.
Green Means Go!
My friend Abdul has been winning local level events week after week with his version of Live☆Twins which includes Sky Striker spells! Cards like Sky Striker Mecha - Widow Anchor and Sky Striker Mecha - Eagle Booster are just generic enough that they provide amazing utility for a deck like this.
Sky Striker Mecha - Widow Anchor similar to Forbidden Chalice, which is, yeah, arguably a viable budget alternative to Forbidden Droplet. But the most important reason why these kinds of cards are necessary, is because of the existence of Artifact Scythe.
There are players out there who'll want to shotgun Artifact Scythe to the field on your turn, before you play a single card. Sky Striker Mecha - Widow Anchor fills the same role as Forbidden Chalice and Forbidden Droplet for this scenario but it also has the added effect to potentially take control of the monster when in the mid-game, so that you can Link climb or OTK with them.
Before we go any further, here's the deck list Abdul's been running.
At first I was confused at what Sky Striker Mecha - Eagle Booster does here, since there will be times when you'll have monsters in your Main Monster Zone. And while that's true, there will also be times when you'll have just the 1 Link Monster in your Extra Monster Zone. In that case, Sky Striker Mecha - Eagle Booster helps ensure that your Evil Twin Link 2 effect goes through, so you can complete your set-up and summon Evil Twin's Trouble Sunny (Ultra Rare).
Then on your opponent's turn, before they commit to the field, they'll usually want to use cards like Infinite Impermanence or Dark Ruler No More to deny Evil Twin's Trouble Sunny (Ultra Rare) effect. Sky Striker Mecha - Eagle Booster lets you protect Evil Twin's Trouble Sunny (Ultra Rare) from those cards so you can get the double revive for your Links later on!
But that's not all Sky Striker Mecha - Eagle Booster does. It also helps you get to Divine Arsenal AA-ZEUS - Sky Thunder reliably when you're going down the Xyz path. It's similar to how Zoodiac players tried to play Sky Striker Mecha - Eagle Booster just for their Zeus turbo strategy.
While this deck does look it's very focused on the Live☆Twins, it's important to remember: one of the big advantages of a 1-card combo deck like Live☆Twins is that you can splash in so many cards from other themes.
Maximus Toolbox
Repeat YCS Top Cut player Noah Beygelman is no stranger to innovation, always bringing something new and exciting to the top tables. Lately he's been tinkering around with Live☆Twins, and he's took a 1st Place finish at the recent 3v3 charity event hosted by Rocky Mountain Collectibles to show for it. He played Live☆Twins with Dogmatika cards… or is it the other way around? Dogmatika cards with a Live☆Twins package?
I don't know the semantics, but here's his winning build.
I didn't think you could splash Dogmatika cards with Live☆Twins, but the more I think about it, the more I realize how well it can work!
Noah shared victory with his teammates, Jose Santiago and three-time YCS winner Chris LeBlanc . I asked Beygelman his thoughts on how he came up with this variant and here's what he had to say.
"I wanted to build this version because I thought resolving Dogmatika Maximus was the most powerful play in the game right now. The problem with Dogmatika is playing an Extra Deck that isn't summonable through normal gameplay. So if you don't draw the Dogmatika cards, or if you just draw one and it gets negated, you're losing a lot of utility and there aren't good extenders like other decks have. Live☆Twins offer a way to draw cards after thinning the deck as their primary purpose, as well as baiting interaction in a way that's beneficial for you.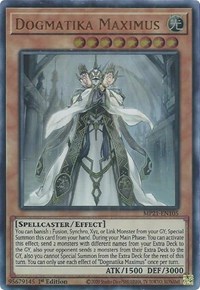 "For example, when you draw Aleister the Invoker plus Magical Meltdown, you only have one play. But in this deck, when you draw a Live Twin and a Live Twin Sunny's Snitch, you have two plays. Adding in the Dogmatika engine for a third option lets you play through a variety of hand traps, besides the higher impact ones like Nibiru, the Primal Being or Droll & Lock Bird.
"It also lets you break boards more easily going second, and gives you the potential to OTK with a combination of Dogmatika Fleurdelis, Dogmatika Ecclesia, the Virtuous, and Evil Twin's Trouble Sunny (Ultra Rare) for 10,500 damage.
"Pure Live☆Twins are so reliant on drawing two to three matchup-specific hand traps or defensive cards going first, so I preferred to reduce the bad variance and still be able to win, while drawing four twins and one way to Dogmatika Maximus."
After looking more carefully at the list, I realize that El Shaddoll Winda probably one of the few floodgates that Live☆Twins can play, as long as they've set up Evil Twin's Trouble Sunny (Ultra Rare). That's because the only follow-up that you really need to make with the Link 2s you get back, is to make another Evil Twin's Trouble Sunny (Ultra Rare) to do it again. If you want to turn it off you'd just use Shaddoll Schism to fuse into an El Shaddoll Construct with your El Shaddoll Winda.
Deep Sea Prima Donna another cool choice, and one you don't see very often with Dogmatika packages. If you send Deep Sea Prima Donna to the graveyard with the Dogmatika cards, then its effect lets you target any banished card and put it back in the deck. That, combined with PSY-Framelord Omega graveyard effect, means that technically you can get back any card from the graveyard, or anything banished by Shaddoll Schism or Pot of Desires.
Discarding Eldlich Cards For Home
Speaking of splashing Live☆Twins with other themes, Eldlich was one of the first Live☆Twin variants that was initially popular, simply because it's so cost effective to discard an Eldlich or Golden Land card for Live Twin Home. That card's one of the deck's best extenders, and it can function as a starter card, so it's always something you'll be happy to see in your hand. The only restriction on it is that you can only Special Summon Evil Twins from your Extra Deck for the turn.
While other versions will only play one or two copies of Live Twin Home, my friend Mridul maxes out on them and lowers the number of Live Twin Ki-sikil Normal Summons, so he can see those more powerful spell cards. Here's a list that he's been having success with in his recent tournaments!
This version of the deck doesn't play Pot of Desires since you prefer to have access to the mini Eldlich engine instead. Playing a deck without Pot of Desires means you won't have to deal with the randomness of banishing ten cards face-down, and that means you can run more 1-ofs in your deck.
One of the advantages of playing this kind of strategy, similar to Beygelman's Dogmatika version, is that you have plays you can make even if your opponent resolves Artifact Scythe on you. If you can't have access to your Extra Deck, at least you'll still have your Eldlich cards.
I hope that you all enjoyed seeing the potential of what's probably the best 1-card combo deck in the format after Floowandereeze. Live☆Twins might be even better, since there's so much more search power, making it potentially more consistent. Consistency's key when you're aiming for a high chance at winning events, especially long ones with lots of rounds like a Yu-Gi-Oh! Championship Series. If you want to give the theme a shot, you may want to pick them up now in case they get even more support in the future.