The mental game is an incredibly underrated aspect of Magic.
It makes sense that mentality plays a huge role in success. Magic is a completely cerebral game, after all. You wouldn't expect a star athlete who is nursing an injury to perform at the top of their game. Similarly, it's naive to expect that you can perform your best at Magic if there are lapses in your mental game.
One aspect of mental game is confidence. If you lack confidence, you'll never try to reach beyond your current abilities. If you develop too much confidence, you can grow complacent and egotistical; this mentality can backfire spectacularly. The key is to have just the right amount of confidence. While that may seem like a tough balancing act, I actually believe you can fall into it naturally once you establish a healthy relationship with your own strengths and weaknesses.
The False Bravado Trap
Whenever I read an article about confidence, it usually feels like the author is just feeding advice that "feels good," but doesn't provide any lasting benefit—or is actively harmful. The advice always seems to boil down to something like, "You just have to believe in yourself. Believe that you can accomplish anything, and nothing can stop you!" The author then goes on to talk about how they walked into a tournament knowing that they were going to win, and then, lo and behold! They won.
Missing are the hundreds of stories of people who walked into a tournament knowing they were going to win, who then did not win. It's the classic case of survivorship bias. We focus on stories of the survivors—the people who succeeded against the odds—and think we can replicate their success by following the same path that they did, ignorant of the countless people who failed trying that same methodology.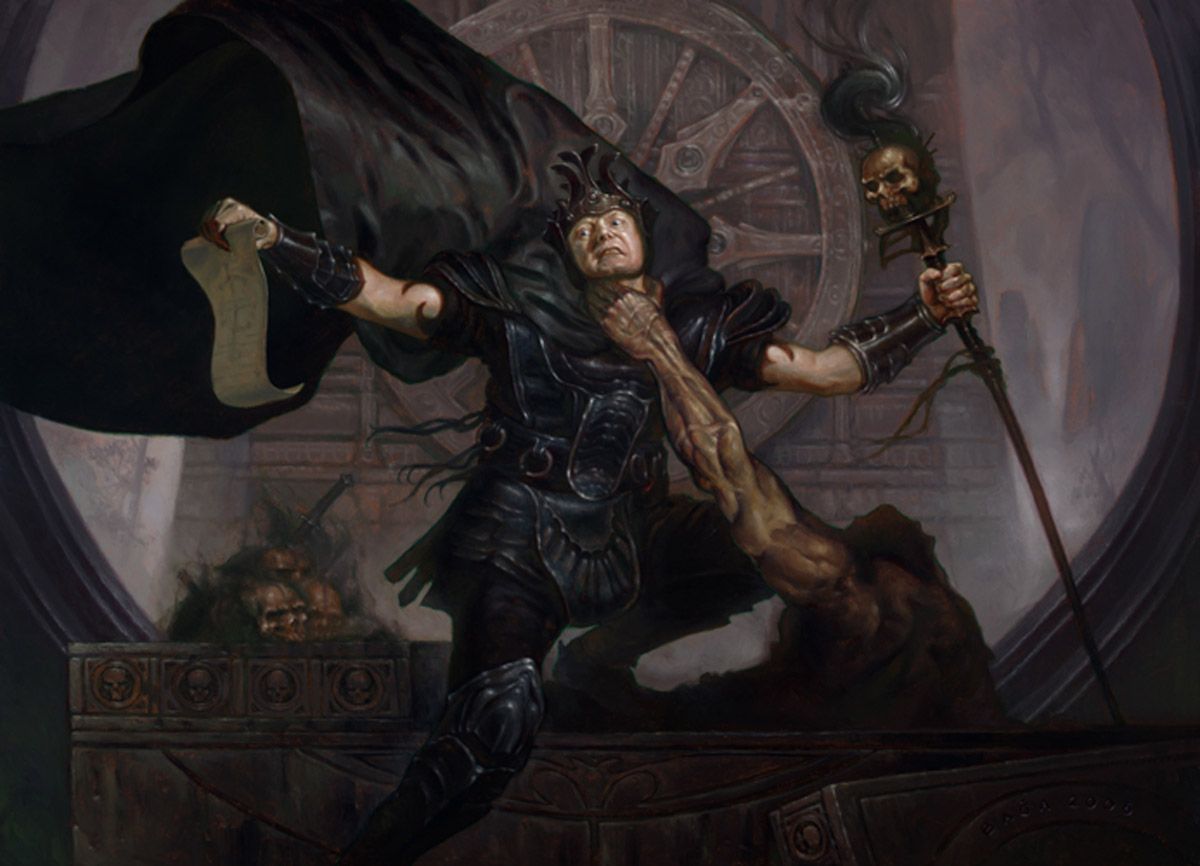 When it comes to confidence, I find that most advice tends to fall into this kind of "false bravado" trap. You're supposed to believe that no matter how bad the matchup or how strong the opponent, victory is inevitable. You're supposed to suppress any voice inside your head that contradicts that belief. If we succeed, then we "believed in ourselves enough to accomplish anything," and if we fail then we just "didn't want it bad enough to succeed."
This style of confidence is incredibly difficult to maintain. What happens when, inevitably, you stroll into a tournament with this mindset and you lose all of your matches? What happens when you lose your next tournament, and the six after that? At some point, you stop being able to maintain the narrative of invincibility, and it all comes crumbling down.
The shattering of this false-bravado pseudo-confidence can be devastating. You might start to doubt yourself completely, falling into the other extreme. You may see yourselves as weak, powerless, either cosmically destined to lose or not good enough to beat anyone. Which, of course, you aren't.
Even the success stories employing this kind of crafted confidence can be harmful. When you tell yourself that you're going to beat everyone, and then actually do, you're more likely to overrate your own abilities. If you think you're invincible and can win with anything at any time, you stop putting as much effort into improving your gameplay, your deck choices, and everything else. After all, you're good enough to win anyway!
Except, you're not. And you've just instilled bad habits that can take a long time to break.
The Problem with Low Confidence
The false-bravado style of confidence that people often try to peddle is a form of overconfidence. While that kind of mindset can be problematic, the inverse is just as detrimental, if not more so.
Having low confidence or underconfidence in one's abilities similarly is going to negatively impact one's gameplay. It's a self-fulfilling prophecy. When you expect to lose, your mind stops looking for ways to win. Every self-inflicted loss helps cement the flawed belief that you shouldn't have confidence in yourself. "See, I didn't think I could win and I didn't! I was right to give up."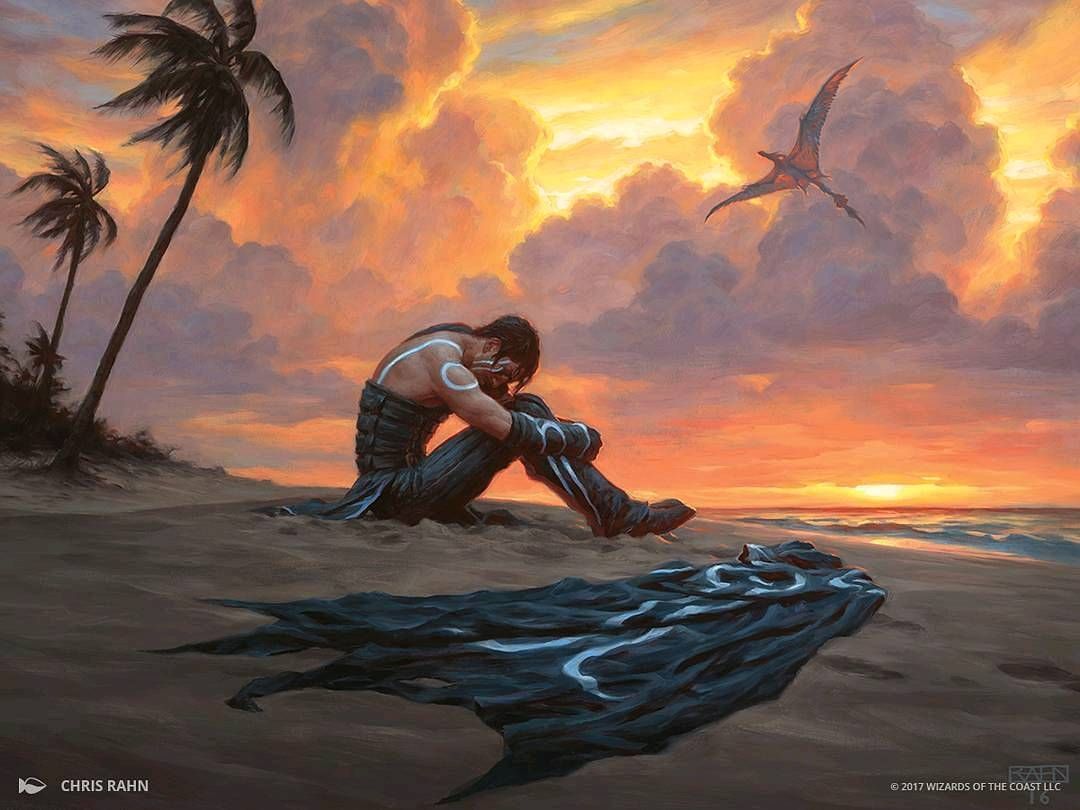 Low confidence also impairs risk assessment. It can lead to excessive risk taking when you think that's the only way to win an unfavorable matchup. Alternatively, you may become unwilling to take any risks at all, because you're too afraid to get blown out by the worst-case scenarios.
Low confidence even affects deck selection. When you think poorly about your own abilities, you default to choosing decks or strategies that you're comfortable with because you don't feel confident enough to pilot a harder deck. This can significantly limit your growth as a player.
Confidence Rooted in Reality
I've had this scenario play out countless times. It's a few days before a major tournament, and I find myself in a conversation with someone who knows I'm going to compete.
Them: "Are you going to win this upcoming tournament?"Me: "I'm gonna try, but probably not."Them: "Come on, why not? Where's the confidence in yourself?!"
The funny thing is that I actually have fairly unassailable confidence in myself, even though this played-out conversation makes it seem like I don't. I know that I am a good player, and that I am capable of winning any event. But the truth is that I'm unlikely to do so. That's true for every single player in the event. I see no reason to lie to myself (or others) and talk myself into believing that I'm guaranteed to win. I think that mindset is dangerous. Instead, I choose to embrace the reality that I am capable of winning the event, yet unlikely to. All I can do is approach the tournament with the knowledge that I have the capability for success, but without the expectation that I will achieve it, even if I play my best.
The secret to real, lasting confidence comes from a non-intuitive place. It's not from believing that you're invincible, or that you can do anything. It comes from knowing your limitations, understanding your weaknesses, and accepting them. Real confidence is based upon the unflinchingly solid bedrock of truth, acceptance and self-realization. It's having your shortcomings and flaws displayed openly and learning to not be ashamed by them.
Once you know your weaknesses and accept them, you can clearly see what stands in your way to achieving greatness. Instead of plunging ahead in darkness, simply hoping to succeed, you're armed with the knowledge of exactly what you're trying to overcome and what resources you can draw on to win. That's how you set yourself up for success. Confidence follows naturally from there.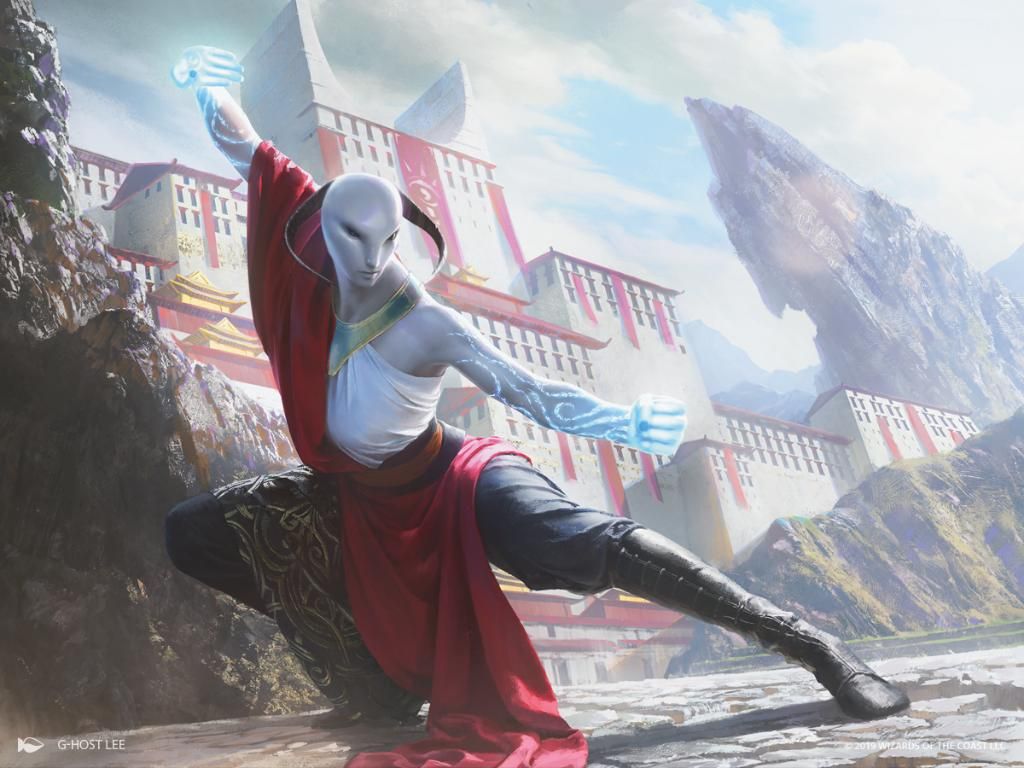 Let's revisit the example of playing a bad matchup against a strong player. Real confidence embraces reality. It knows that you're not favored to win the match. However, real confidence is not defeatist. It realizes that anything can happen in Magic and that your best chance to win involves trying your hardest, making the best plays you can, and giving yourself every chance to win.
Magic is complicated, and full of variance. We've all beaten players better than us before, and quite often it doesn't even involve them getting particularly unlucky or us particularly lucky. We just...won...against them in a fairly normal game of Magic. That happens all the time. There's no realistic reason to ever enter into a match thinking you can't win.
There's a sense of calm confidence in being armed with truth. That kind of confidence can't be shaken easily.
Developing True Confidence
How do you develop a sense of real confidence? How do you avoid straying into underconfidence or overconfidence?
The best way is through honest self-reflection. It's through trial and error. It's through playing in events and building takeaways of what went right and what went wrong. It's from constructing a dossier on what you're good at and what you need improvement on in Magic.
It's from not being ashamed of your own shortcomings, but rather embracing them as normal aspects of yourself. Everyone has shortcomings. Take your ego out of the picture, and you won't feel the need to inflate your abilities to protect it.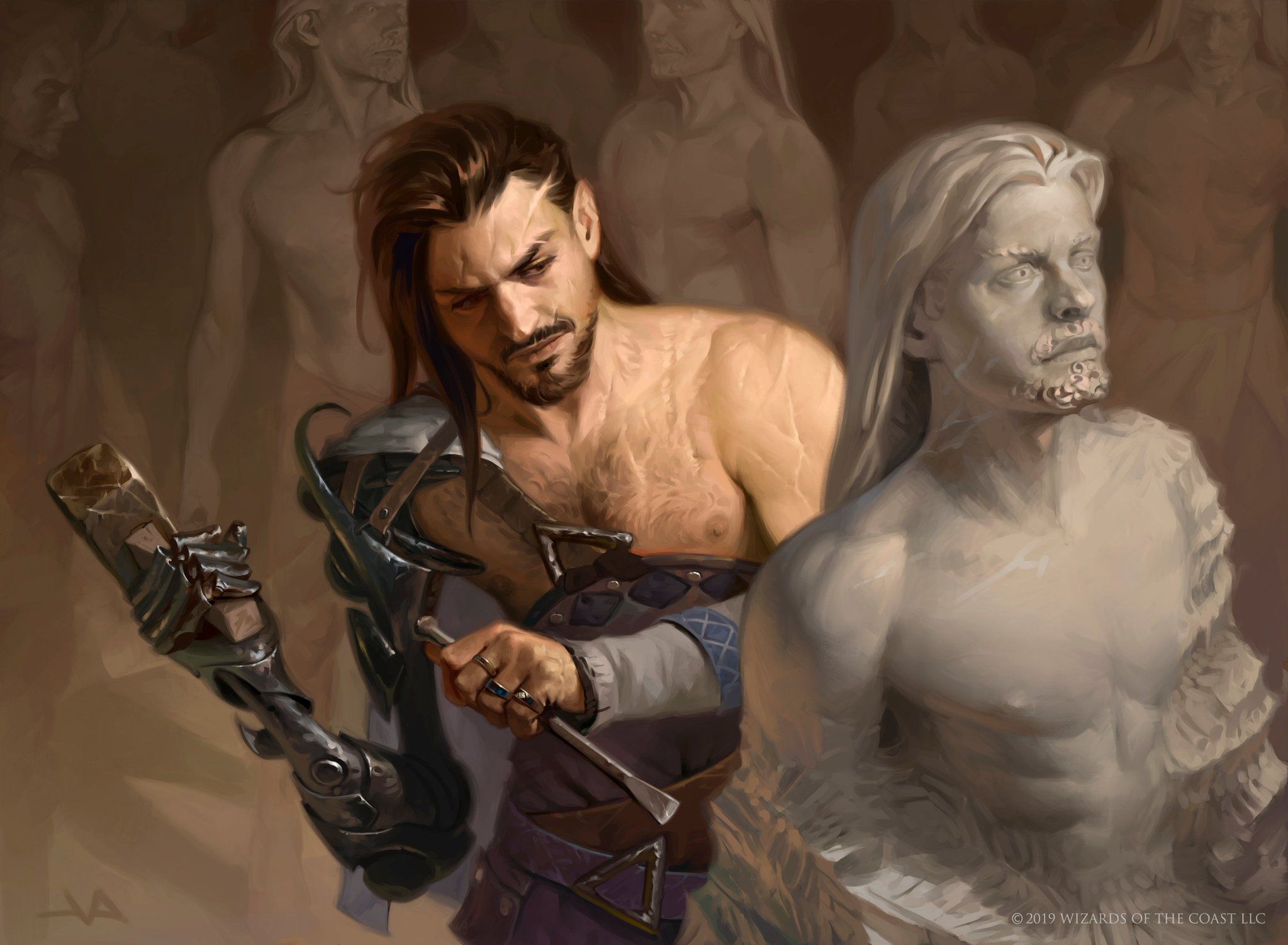 On the surface, it may appear that real confidence sells us short. If we don't go into every tournament believing that we are going to win and accomplish great things, then aren't we preventing ourselves from reaching for the stars? I don't believe so. You aren't denying that you can accomplish great things, you're just accepting that most accomplishments take work, effort and time to achieve.
Say you've never come close to winning an event before. If you enter a tournament and expect to sweep your way to the top, you're just setting yourself up for failure. You might not be capable, yet, of winning the tournament at your current level of skill, but perhaps you're capable of finding a new line of play with your deck that you never found before, or getting one more win than you usually do. That can be an accomplishment in and of itself, and it can be part of a series of steps to eventually reach those higher, seemingly unachievable, levels in the future.
Most importantly, grounding your confidence in reality lets you learn from your mistakes, instead of feeling shaken by them. If you accept your shortcomings and removed your ego from the equation, then you'll no longer feel embarrassed to make mistakes. You'll be open to trying new things. Being willing to fail at something is part of the process of learning to succeed at that thing.
Being honest with ourselves about our capabilities and shortcomings isn't a sexy path to having confidence in Magic. It's not as glamorous as the story where we walked into the tournament center and told everyone that we were going to win the event and then we did just that. But most things in life aren't as easy as the success stories make them out to be—survivorship bias and all.
---
Brian Braun-Duin
Brian Braun-Duin is a professional Magic player, member of the 2019 Magic Pro League and recurring special guest on the Bash Bros Podcast.