Note: The content, links, and materials in this article are for informational purposes only. The content is intended for inspiration that may work with your family and is not intended to be a substitute for professional medical advice, diagnosis, or treatment, and does not constitute medical or other professional advice.
For many of us, the start of a New Year is an opportunity to engage in self reflection and set healthy goals. Motivating your adult self to achieve growth and change can be made easier with resources like apps, articles, and friend groups, but how can we more easily motivate kids into adopting healthy habits that don't fade?
Rather than draining our energies daily through reminding, nagging or pleading using more traditional reward vs. consequence options, I've found that re-framing the situation through gamification over the years for our Pokémon-loving (*cough, cough* obsessed) offspring has transformed chaos into calm. Kids' brains, after all, are wired to play!
Instead of taking away their passion as a consequence, incorporating Pokémon into our routine has been highly successful for all members of our family. Below are some of our favorite options that we've found success with.
Cheers to the new year!
1. Pokémon Smile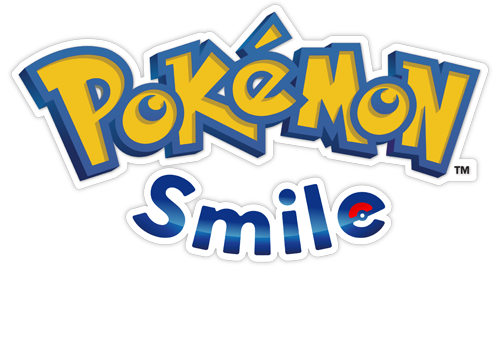 Between sensory issues ("I don't like how the brushing feels!") and needing to build independence, teeth brushing had become a daily meltdown in my house. The 3-minute task spiraled into an hour long ordeal that everyone dreaded. To say that Pokémon Smile changed everything for us is a major understatement.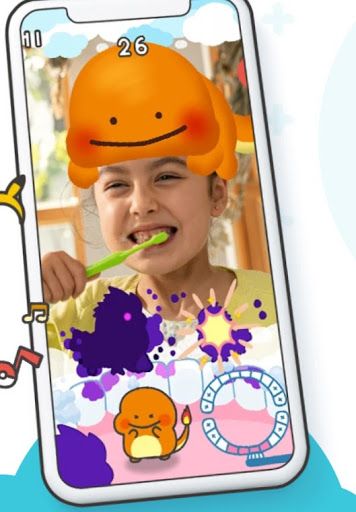 This free app, released for both Android and iOS devices in June 2020, draws the player in with catchy, predictable music and completely immerses them in an adorable Pokémon rescue mission. This takes the focus off of the parent "forcing" the unpleasant task, and redirects it to a fun interactive game. Your device's camera allows your child to see themselves in Augmented Reality (AR) while the app "sees" and provides real-time feedback. Players essentially forget they're brushing their teeth because they're focused on matching their technique to the animated guide at the bottom right corner of the screen, where the animations show them how to brush the front, backs, and sides.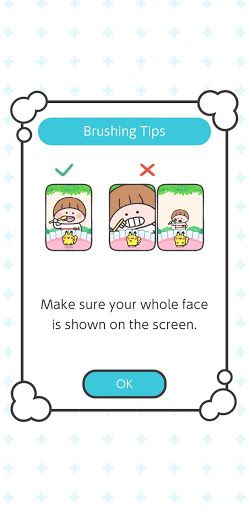 Parents can control the number of minutes to brush, and the game does a fantastic job of demonstrating exactly where and how the brush should be used. (Perfect for kiddos who thrive with visual cues and motivators!) By successfully eliminating the bacteria, the player gets to throw a Pokéball on screen and catch a new friend. Brushing daily awards the player with funny hats they can "wear" while they play. They also get "stickers" to place in their in-game "sticker book" and a picture of their brushing, which really reinforces the activity for kids who take delight in their photo collection.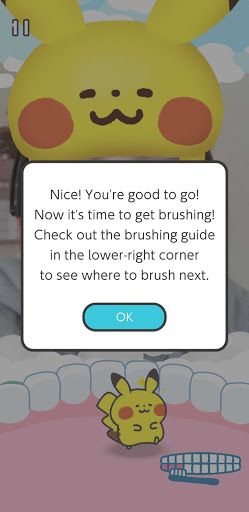 For further peace of mind, know that the app restricts kids from trying to brush too often (limit of 2 brushings per day), and gives helpful tips. The experience is meant to be used with adult supervision, since the feedback (i.e. "brush faster!" or "open your mouth wider") can be too difficult for some to react to themselves. Phone stands never worked for us, so we just hold the phone for them.
You can check out the official site at https://smile.pokemon.com/en-us/.
2. Pokémon GO
For some, fitting in outside time can be a struggle. Pokémon GO can be a fantastic motivator to deal with transitions, getting some exercise in, and just normalizing spending time outdoors. This app uses your device's GPS to guide you towards various landmarks, where you can collect rewards and capture the creatures that appear. You can catch, trade, collect, and even battle Pokémon against other players!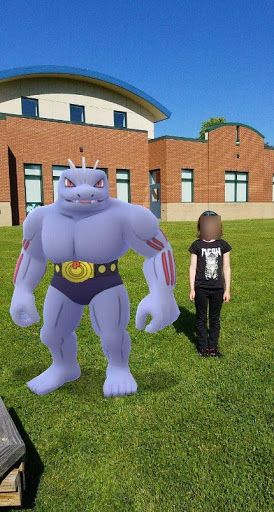 Many players end up exploring areas around them that they've never paid attention to before, reaching their daily step counts and meeting others who also love Pokémon. Your camera lets you take AR pictures with your monsters and "see" them around you. While the COVID-19 pandemic has put a pause on in-person events, players have really enjoyed attending past game events with others. Where it was once difficult to get excited about going outside, we now have our kiddos asking to go out to catch those Pokémon. They don't even notice their considerably increased daily step count! As a bonus- you can learn fun history and location-based facts by visiting and reading the "Pokéstops" around you.
If you are looking for a motivator to get outside more (as a family or individually), explore, and have some fun while doing it, Pokémon GO can be downloaded for both Android and iOS.
3. Custom Resources
Sometimes, kiddos just don't connect with the available "typical" school or therapy resources. These resources can be made significantly more effective by incorporating a child's interests! I ended up making this chart a few years ago because a standard "Feelings Thermometer" just wasn't working out.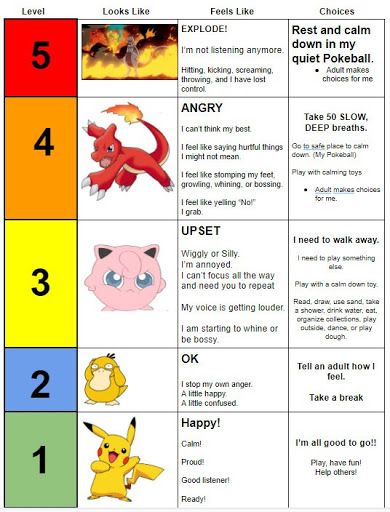 By inserting customized wording along with our favorite characters and coordinating with our school/professionals, our kids' responses to behavioral challenges were drastically improved. Maybe we can't verbalize our feelings, but we can point to MewTwo for what we feel like and know what the "choice" we need is! Over time, we were able to stop using this, but it's continued to be helpful to make interest-themed visuals whenever possible. If your child responds well to rewards charts, visual reminders, or chore boards, adding in some of their favorite Pokémon characters might be worth a try!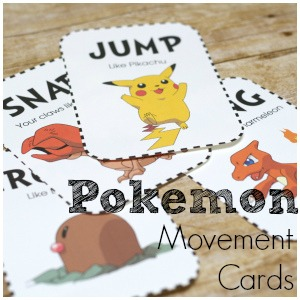 I've loved using Pokémon Movement cards to "get the wiggles out", like these ones I found on royalbaloo.com. You can pick a random card to "jump like Pikachu" or "Wiggle like Wheedle", offering a quick and silly brain break to re-focus.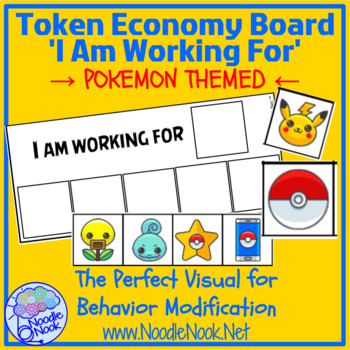 "Token Economy" style resources can also be helpful when working toward goals. You can find many options online or design your own.
4. Reward Motivators
Like above, if your family responds well to goal-oriented rewards charts, you might find that the "code cards" located in booster packs could be a great motivator for those who play the Pokémon Trading Card Game (TCG) Online. These little cards contain codes you can enter into the free Pokémon Trading Card Game app, giving you booster packs or decks to play with online. They're exciting because you never know what you'll get, similar to a blind bag.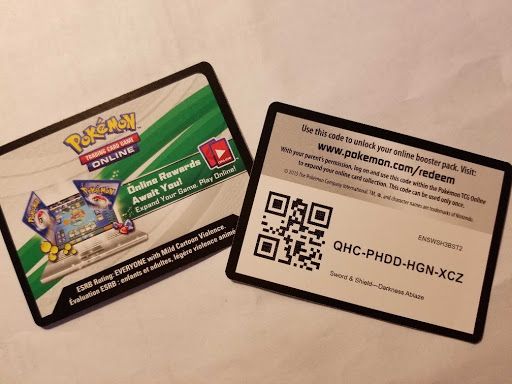 You'll find these in every booster pack you buy, but you can also find "Code Cards" sold in the Bulk Lots section of TCGplayer fairly inexpensively. Kids can work their way toward a specific card, or even a gift card to pick out their own reward! Some other ideas for rewards can be physical or digital booster packs, video game time, small mini figures—or whatever your kiddo is into—when a target goal is reached.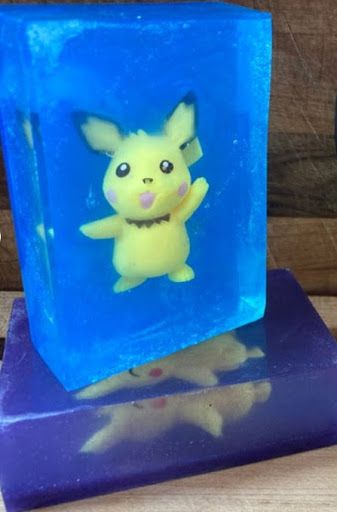 If you find yourself needing to reinforce hand washing—especially nowadays—you can try making your own melt-and-pour soap and place little figures inside. The more you wash, the closer you get to freeing your new figure! We've used our favorite animals and collection of miniature Pokémon figures with 20 second songs during COVID-19 to really make hand washing fun. Is crafting not your thing? There are plenty of great options to choose from on marketplaces like etsy.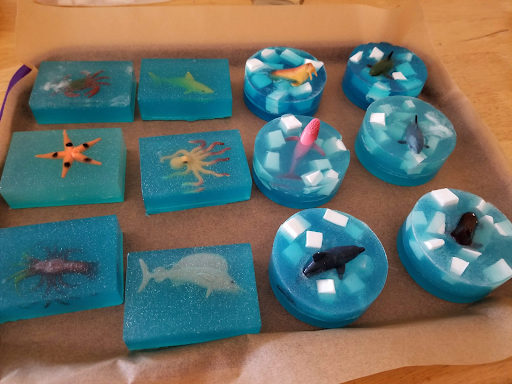 With some research, and a little bit of trial and error, hopefully you can find some fun new solutions for your family!