The first Remote Duel YCS is in the record books! After 11 Rounds of Swiss competition, 1800 competitors were reduced to a Top 16. Those players then waited patiently for three weeks to resume the Top Cut, and after a full day of livestream dueling was finished, Pak Pamornsut was crowned our newest YCS Champion, piloting the "best" deck, Prank-Kids!

Before the Top 16 even began, Pak and Sena Katagiri were my two picks to win the entire tournament. Pak was playing Prank-Kids, a deck I'm a huge fan of and that I know he's an expert with, while Ottawa's Katagiri went UNDEFEATED in Swiss.

9587

Those two competitors started on opposite sides of the Top 16 bracket, and in the end, surprisingly the Dragon Link player Darren Dyal ended up defeating Sena in the Semi-Finals to play against Pak. All three of these duelists put in excellent performances, and deserve to take pride in their finishes.

This week, I got some time to talk with all three of these amazing competitors and ask them some questions about the event, and the decks they played. To start things off, we have Pakawat Pamornsut, AKA Pak, our Prank-Kid champion.



Congratulations on winning the FIRST-EVER Remote Duel YCS out of over 1800 players! Why did you choose to play Prank-Kids?

Pak Pamornsut: I thought Prank-Kids would be a really great meta call for an event like this. I'll list off a few reasons why.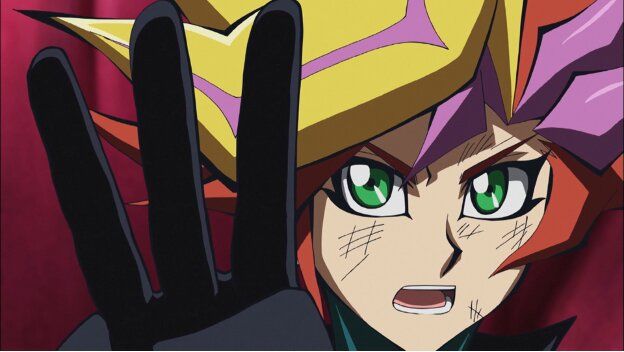 Pak Pamornsut: One, it can play a lot of tech cards to adapt to the metagame. Two, the new banlist put Zoodiac Drident on the Forbidden List, therefore cards like Contact "C" that were good against the pure Zoodiac and Prank-Kids matchup were no longer being played.
And three, due to people gravitating towards Drytron and Tri-Brigade, I felt that Nibiru, the Primal Being would no longer be Main Decked, since it's not the best against those two. So people would choose to play more generic hand traps like Ash Blossom & Joyous Springs, Effect Veiler, and Infinite Impermanence.


Effect Veiler and Infinite Impermanence are essentially a -1 in card economy against Prank-Kids, since Pranks can easily play through them. So to beat Ash Blossom & Joyous Spring we played Parallel eXceed, making the concession to Nibiru, the Primal Being. But because we didn't expect Nibiru, the Primal Being in the format, it made sense. And it worked out!
Would you give us a quick breakdown on what kinds of decks you played against in the YCS? How many good or bad matchups did you face? And how did you overcome them?
Pak Pamornsut: In Swiss I played against one Eldlich deck, two Drytrons, four Tri-Brigade variants, a Sky Striker build, a Prank-Kid mirror, one Virtual World deck, and one Shaddoll Invoked.

I went 10-1 in Swiss, only losing a match to one of the Tri-Brigade players, but only due to drawing zero Prank-Kids. In Top 32 I faced off against Virtual Worlds, and Drytrons in Top 16, [I played against] Virtual Worlds again in Top 8, and finally the on-stream matches were Eldlich in Top 4, and Dragon Link in the Finals.
I don't there were any "good" matchups except for Sky Strikers. Every deck I played against it was pretty 50-50. The bad matchups were definitely Virtual Worlds, and I played against a bunch of them towards the later rounds and in Top Cut.


I remember in top 32 I was able to beat Crystal Wing Synchro Dragon and Invoked Caliga by using the effect of Prank-Kids Place three times! I reduced Crystal Wing Synchro Dragon ATK to 1500 so I could beat over it with my Prank-Kids Dodo-Doodle-Doo. It's a super small technical play that carried me in those matchups.

For every other deck, because I'm actively playing the format and not sticking to just one type of strategy, I was able to have a strong understanding of where to use my interactions best. I think that helped carry me the most.
Did you miss playing Prank-Kids Rip-Roarin-Roaster? What are your thoughts on a second copy of Prank-Kids Battle Butler?

Pak Pamornsut: I only missed the Prank-Kids Rip-Roarin-Roaster in Top 4 when I had to play against Eldlich Stun. But other than that, I never missed it.


The second copy of Prank-Kids Battle Butler isn't really needed in my opinion, unless you're playing with Thunder Dragon Fusion or if you want to play around effect negation like Forbidden Droplet.

Now that the YCS is over, will you still continue to play Prank-Kids? If so, what changes would you make to the deck moving forward?
Pak Pamornsut: I'll continue to play and test different decks as the format shifts. I'm sure there will be a lot more Prank-Kids entering the competitive scene, so I think the changes I would make to the deck are definitely the tech cards. The format's evolving and the deck needs to evolve with it. I'm not sure yet on exactly what cards to change.
Thanks for your time! And congratulations again on your victory!

Winning a YCS is no easy feat. First you have to make it through the Swiss rounds and earn yourself a Top 32 spot, and you can only afford to lose or draw maybe once along the way. If you lose twice, you're on the bubble with a ton of other players, hoping to get lucky on tiebreakers. And losing three times is usually a pretty doubtful situation. Once you make the Top 32 you're in the playoffs, and you can't afford to lose if you want that sweet, sweet 1st Place finish.


Since Pak made the Top 16 of the YCS, he earned himself a Super Rare copy of Duel Link Dragon, the Duel Dragon (SR). Everyone in the Top 16 got a copy. But because he won the YCS, he was also awarded Duel Link Dragon, the Duel Dragon (UR) Not to mention a unique trophy to go along with it! That trophy's sure to make any player jealous whenever Pak can show it off.

But that's not all! He also earned prizes like a Nintendo Switch and a Playstation 5! With loot like that, why would you ever miss out on a YCS?



Next up I spoke to Darren Dyal from British Columbia. He put on an amazing performance piloting Dragon Link, a deck many thought would be less relevant this format, with Guardragon Elpy banned and Striker Dragon Limited. Dyal ended up finishing in 2nd Place at the YCS, defeating Sena Katagiri to get there.

Congratulations Darren, for your amazing performance! Finishing so strongly with a deck that everyone counted out was an amazing feat.

Why did you decide to stick with this deck instead of playing Tri-Brigade or Drytron? What was your meta call or your mindset when you were entering the event?

Darren Dyal: I decided to play Dragon Link because the deck was versatile and resilient in the face of hand traps. Even when the opponent had Hieratic Seal of the Heavenly Spheres and Dragonmaid Tidying.

Ash Blossom & Joyous Spring

Droll & Lock Bird

I also played it because more people were leaning towards low impact hand traps like Ash Blossom & Joyous Spring, Ghost Belle & Haunted Mansion, Effect Veiler, and Infinite Impermanence. As opposed to the high-impact hand traps that hurt Dragon-Link, like Droll & Lock Bird or Nibiru, the Primal Being.

My testing group and I - my friends Tristan, Landon, and Daniel Ramirez - figured that Tri-Brigade would be the most represented deck, and we felt that Dragon Link had a good matchup against it.

Your build looks very well made. I can tell that you put a lot of thought into it, especially the ratios with the 2-ofs in your Side Deck, and the Main Deck utility cards. Could you explain what your mindset was when Side Decking? What cards swap places with which for each matchup?
Darren Dyal: The week prior to the event, I knew Ghost Belle & Haunted Mansion and Effect Veiler were going to be vital hand traps in disrupting the most popular decks. I didn't know whether to put them in the Main Deck or Side Deck. However, my Side Deck was already tight. So after doing the calculations and math, I decided to run 44 cards.

I decided to play 2-ofs throughout the deck as I didn't want to draw multiples, but I did want to draw a combination of two or more hand traps. Ash Blossom & Joyous Spring and PSY-Framegear Gamma were the most versatile and since we just had a banlist, it was expected there would be a lot of rogue decks in competition.

Ghost Belle & Haunted Mansion


When I was siding, I'd first take out certain hand traps that can't be added off of Chaos Ruler, the Chaotic Magical Dragon, as that's one of my go-to plays going first. Instead, I'd put in Triple Tactics Talent and other hand traps that work better in the matchup, for example: swapping Ghost Belle & Haunted Mansion out for Skull Meister. That also synergizes with cards like Chaos Space.

Going second, I look to side out some engine cards like the Dragonmaid package, and sometimes the Noctovision Dragon and World Legacy Guardragon. I'll refrain from siding out starter cards, but will sometimes side out extenders.


Nibiru, the Primal Being for all combo decks, and works in conjunction with other hand traps. Skull Meister is for Prank-Kids and Drytron. Droll & Lock Bird was for the mirror if anyone [else was playing Dragon Link], as well as Drytron. Triple Tactics Talent is great for going first and second, and I sided it in going second versus Tri-Brigade.

What was it like playing in the YCS for you, overall? What kind of decks did you face and were there any exciting or difficult moments you wanted to share?

Darren Dyal: Playing in the YCS was interesting. The time elapsed from when we first submitted our lists, to finally playing, and then waiting three weeks forTtop 16 was interesting, since the meta continued to evolve weekly.

It was hard leading up to Top 16 as there were many times I would want to change up my list to make it better against certain decks. But while I was in Top 16, my deck didn't let me down and the hand traps were perfect. I didn't win a single dice roll in Top 16.

Winning the Semi's and making it to the Finals was an exciting moment. There were some difficult moments leading up to the Top 16, managing my nerves and my sense of doubt in my deck building.

Now that the YCS is over, are there any changes you would make to the deck to adapt it moving forward?

Darren Dyal: I think I would change up the Side Deck and Extra Deck, primarily. I really thought the Main Deck performed well, and maybe outside of some hand traps, everything would stay the same.


I love the copy of Chaos Emperor, the Dragon of Armageddon and World Legacy Guardragon, even though they did slow me down in the Finals. But overall the Main Deck worked perfectly for me. For sure, it'll continue to evolve as the meta does constantly.

The Extra Deck space is interesting, especially now, since there's no Guardragon Elpy or extra Striker Dragon. Before, the Extra Deck was really tight, but now it's very flexible and it just depends on what you prefer. I'd perhaps like to try and add the package of I:P Masquerena with Knightmare Unicorn as another form of disruption on my opponent's turn.

And there you have it! Thank you, Darren, for your time, and congratulations again on your Runner-Up finish at the YCS!

Dragons are definitely still a top contender. Even without Guardragon Elpy, they can still get a lot of advantage if they resolve Chaos Ruler, the Chaotic Magical Dragon. Hieratic Seal of the Heavenly Spheres, Dragon Ravine from Dragunity Knight - Romulus, and many other cards make for a strong lineup of multiple interruptions.

Finally we have Sena Katagiri from Ottawa, the only duelist who went undefeated in the 11 rounds of Swiss play on the initial YCS weekend! Katagiri ran what everyone believed to be the best strategy going into the YCS, Zoodiac Tri-Brigade.



Even with Zoodiac Drident banned, it seems players like Katagiri are still going to keep using Zoodiac cards. Filling the grave with multiple Beast-Warriors to banish later with the Tri-Brigades is great, but the ability to summon Divine Arsenal AA-ZEUS - Sky Thunder going second with just one monster is too powerful right now.

Congratulations Sena, for your amazing performance! Katagiri won 14 matches straight before ending his run in the Semi Finals, and then finishing 3rd Place overall with Tri-Brigade Zoodiac.

Why did you choose to play this variant of Tri-Brigade? Have you tested Rescue Cat over the Zoodiacs?

Sena Katagiri: I decided to play Zoodiacs because it was the variant I was most comfortable with. This is the best version for going second, which is Tri-Brigade's main weakness.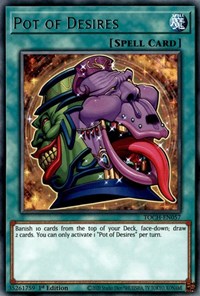 I don't like Rescue Cat because it requires you to have Beasts in your deck to resolve it, and that can be tricky when you want to play three copies of Pot of Desires. So most players who run Rescue Cat opt to go with Pot of Prosperity, which I didn't like because I'd rather play a card that says "draw 2."

A lot of players think that this is one of the most versatile and consistent decks of the format. What do you think is Tri-Brigade's biggest flaw? How do other players beat it?

Sena Katagiri: I think Tri-Brigade's biggest flaw is the difficulty of going second. Because the deck is so predictable, monster negation is very dangerous against it. So long story short, the best way to beat this deck is to stop every Tri-Brigade monster effect.
The deck only has one consistent extender in the form of Tri-Brigade Kerass. So as long as you stop both the Tri-Brigade Kerass Special Summon and your opponent's Normal Summon, you effectively end their turn.

What was it like playing in the Remote Duel YCS? What kind of decks did you face, and were there any particularly exciting or difficult moments?

Sena Katagiri: The YCS was overall really fun and well run! I faced a wide variety of decks, which I expected. I thought I would play more mirror matches. However! I only played one Tri-Brigade mirror the WHOLE tournament.

The most difficult experience for me was my Top 4 match on stream. At the time the face cam provided by Konami wasn't working, so they couldn't see my face at all! And because of that the cards in my hand were never allowed to leave the view of the field camera. I also wasn't allowed to show the viewers my hand or deck, which was very difficult considering the angle and that my deck was positioned relatively close to the camera.

Due to those technical difficulties and not being able to concentrate on the game, I made very poor choices during the whole match. The upside to this event was that I played against some big names, and the matches against those players ended in under ten minutes!

Now that the YCS is over, are there any changes you'd make to the deck moving forward?

Sena Katagiri: Yes, there are so many things I would change. I talked about all of them in my in-depth deck profile on Ather Gaming's YouTube channel. You should definitely check it out!

Thanks for your time, Sena! And congratulations on your amazing performance in this event. I hope to see more results from you in the future!

I've watched the live profile Katagiri recorded, and some of the changes he mentioned would make his list pretty similar to Sebastion Todd's deck, who also made the Top Cut. Those changes included switching out Zoodiac Ramram for the second Zoodiac Thoroughblade, and playing a third Zoodiac Xyz such as Zoodiac Tigermortar in the Extra Deck. That third Zoodiac can be really important to make a 4-material Divine Arsenal AA-ZEUS - Sky Thunder instead of just two materials.


I'm sure that after this event, lots of players will want to run more hand traps to stop decks like Drytron, Tri-Brigade and even Prank-Kids. If you were only playing nine hand traps before, then maybe twelve or fourteen hand traps could be more consistent if you agree with that metagame call. But if playing so many hand traps is correct, then that could also mean Main Decking a card like Triple Tactics Talent would be even bettter, since monster effects will be more active in the Main Phase.

I guess that's what gave Pak the edge in this tournament, since he was able to build his deck to prepare for that mindset everyone had. Main Decking not only Polymerization and Triple Tactics Talent, but also Parallel eXceed to play through hand traps definitely paid off. It was a good meta call that worked out in the end.

Pak wasn't the only Prank-Kid player in the Top 16! Trevor Parker made it to the playoff rounds too, and he chose to main three copies of Thunder Dragon Fusion. The benefit to playing three copies is that you'll draw it more often, helping you play through Nibiru, the Primal Being and sometimes Ghost Belle & Haunted Mansion too.



By the time you've summoned your fifth Prank-Kid, and before you can activate Prank-Kids Dodo-Doodle-Doo effect to retrieve two cards, your opponent may want to use their Nibiru, the Primal Being to wipe your field. Usually after that, you'll have the three names Prank-Kids Fansies, Prank-Kids Lampsies and Prank-Kids Dropsies in the graveyard, and thus you can activate Thunder Dragon Fusion to shuffle them all back and summon Prank-Kids Battle Butler.

Sometimes if your opponent negated your Prank-Kids Dodo-Doodle-Doo with Ghost Belle & Haunted Mansion, you'll also be in that same scenario. If that's the case you should be able to activate Thunder Dragon Fusion to help you still retain a Prank-Kids Battle Butler.

That's great, but it's only possible only if you draw this unsearchable spell card, and you manage to resolve Prank-Kids Fansies to send the necessary name if you needed to do so, or Prank-Kids Rocksies banishing one of the required names.


Once you have Prank-Kids Battle Butler on the field, it doesn't matter if your opponent opened with Twin Twisters to hit your Prank-Kids Pandemonium before the Main Phase or not, because you'd already have the Prank-Kids Battle Butler in play to stop their turn. And then on your next turn, you can use Thunder Dragon Fusion second effect to get Prank-Kids Fansies from your deck to your hand to keep playing the game. It's a very nice tech that really worked out for Trevor Parker.
If you're interested in seeing the rest of the decks from the YCS, we've collected almost all the deck lists from the Top 32 here on TCGplayer Infinite, over in our deck pages. Feel free to take a look, and see what those other competitors did to reach the Top 32!
9587

And if you want to see more, Anthony's latest Metagame Recap covered some of the lists from the YCS, like Bobby Kenny's 57-card Phantom Knight deck and Cameron Laureano's Mekk-Knight Orcust build. So be sure to check that out if you haven't already!

Will we get another Remote Duel YCS? I sure hope so, and I hope that when Konami announces it, I'll have enough time to arrange my schedule and prepare for it even more! I'm sure that once players realize how rewarding and easy it is to attend a Remote YCS, there will be even more players who'll want to participate!

As an aside, I want to say thank you to all the Judges, TOs and OTS locations that helped make the Remote Duel YCS what it was, and for hosting such an incredible event. I can't wait to join the next one!