Bad news, everyone! For those that missed the unfortunate announcement, YCS Pasadena has been cancelled. Originally I'd planned on writing something to help everyone prepare for what would have been the first in-person Championship in almost 2 years. Sadly, I don't get to write that article quite yet.
But in lieu of the in-person event, a Remote Duel YCS has been scheduled in its place, with the awesome Amabie game mat being offered to players that simply sign up. Unlike the first Remote Duel YCS that had the Armed Dragon Thunder game mat, you don't actually have to play any of the rounds of this month's Remote Duel YCS in order to get your participation mat. So I guess that's some good news?
For those that are still bent on trying to top the Remote Duel YCS for a chance at a [Duel Link Dragon, the Duel Dragon] prize card, it's time to start getting ready for the YCS! And what better way to do so then with a quick metagame recap…
The Best Decks Right Now
Looking at results from recent Remote Duel Regional Qualifiers, along with the December Remote Duel YCS events in Europe and in North America, it's plain to see what the best decks in the format are. Many of these were set in stone the moment product-hover id="243716" came out. The format hasn't really shifted all that much over the last few weeks, and likely won't until after product-hover id="257383" drops at the end of the month.
Tenyi Swordsoul's by far the most powerful deck of the format, with the most consistency and the most aggressive set-up. The ability to constantly churn out powerful Synchros to create what most players have simply begun referring to as an "8 & 10 board" is incredible, and it only gets better when you add in devastating cards like Imperial Order, Swordsoul Blackout or Archnemeses Protos.
Archnemeses Protos is one of the most powerful cards in the game right now. A walking floodgate that can turn off specific attributes is incredibly powerful in formats like this, where the most popular decks are almost exclusively single-attribute. Tenyi Swordsoul has an amazing grind game and can recur resources every turn once it gets going, thanks to Tenyi Spirit - Adhara.
Lyrilusc Tri-Brigade's one of the other definitive best decks of the format right now, as demonstrated by the consistent number of tops it's accrued in Regionals. But the deck isn't as resilient as Tenyi Swordsoul, since most of the Extra Deck's devoted to opening combos, and most Lyrilusc players use their one or two flex spots in the Extra for cards that work best in niche situations like Wynn the Wind Charmer, Verdant and Downerd Magician.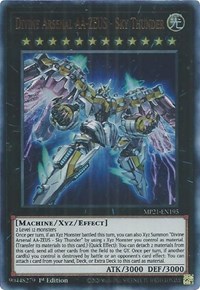 One of the biggest advantages that Lyrilusc Tri-Brigade has over other decks in the format right now, is has access to Divine Arsenal AA-ZEUS - Sky Thunder. You can often summon the mighty Rank 10 Xyz with four or more materials, and having the ability to wipe the board multiple times is crazy good.
With enough convoluted lines of play, Lyriluscs can actually put up six or even eight-material Divine Arsenal AA-ZEUS - Sky Thunder as well, which is almost impossible to play through without Forbidden Droplet or Infinite Impermanence.
Finally, D-HERO Dogmatika Invoked is the last of the big three decks you should expect to see this coming weekend. Aleister the Invoker continues to be the best Normal Summon in the game and this deck backs it up with the awesome power of Destiny HERO - Destroyer Phoenix Enforcer and El Shaddoll Winda.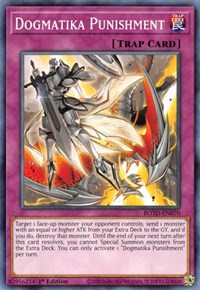 Controlling the number of summons your opponent can make while wiping away their board with negates and disruptions from your Fusion Monsters is super powerful. The Dogmatika package also gives you even more recursion and control, thanks to Dogmatika Punishment and the ability to send PSY-Framelord Omega or Elder Entity N'tss to the graveyard, all while picking away at your opponent's board.
Magical Meltdown adds another element of strategy to the deck, with an effect that locks your opponent out of responding to a successful Fusion Summon. With cards like Invoked Augoeides and Destiny HERO - Destroyer Phoenix Enforcer you can activate their effect immediately on summon, and keep your opponent from responding with cards like Forbidden Droplet or Lyrilusc - Ensemblue Robin.
How To Beat Them
Luckily! None of these decks are invincible. We aren't in what some players call a "Tier Zero" format, where one deck reigns supreme by a landslide. Each of these strategies has their own weakness, and cards that beat them. Sometimes those cards work wonders going first, sometimes going second.
Cards like Forbidden Droplet and Dark Ruler No More both work against all three strategies. Against Invoked, it's best to try and bait out the activation of Shaddoll Schism so that you can also negate El Shaddoll Winda, but they both work. Cards like Dimensional Barrier can also be good when you go first, since you can shut off one whole mechanic completely and keep your opponent from summoning any monsters of the type you call.
Ash Blossom & Joyous Spring
Hand traps are back, favored over board-breaking effects. Many duelists have once again started playing cards like Infinite Impermanence, Effect Veiler, and Ash Blossom & Joyous Spring to try to hit key choke points in the various strategies. Nibiru, the Primal Being is popping up in Main Decks too, along with PSY-Framegear Gamma and Droll & Lock Bird, all serving as some of the most devastating points of interaction against the best decks.
Decks To Respect
Obviously when participating in a premier event, whether it's in-person or remote, you should expect to play against more than just the top decks from recent tournaments. Many people will bring other strategies that are tailored to beat the best decks, giving them a surprise factor that many duelists will use to their advantage; their opponents might not be as familiar with these strategies, or in some cases they may not even know what key cards do.
You can't expect to memorize every single strategy in the game, or know what every deck does, and know every single choke point in those strategies. What you can do though, is expect to have an idea of what you might come up against and figure out the best way to prepare with the most generic Side Deck cards that will have use against multiple different things.
Kaijus have recently been picking up steam, along with Kaiju-like monsters such as The Winged Dragon of Ra - Sphere Mode and Lava Golem. Kaijus are currently the most versatile because they hit the best decks, along with cards that deserve respect like Number 59: Crooked Cook.
While Number 59: Crooked Cook the only card a player controls it's completely unaffected by card effects. That makes it a bit difficult to deal with, but you can 100% still drop a Kaiju on it without any issues. The main strategy of Number 59: Crooked Cook decks involves stalling out and either decking the opponent into defeat, or drawing Exodia to claim an instant - albeit delayed - victory.
@Ignister has been topping Regionals here and there, and Zohair Khan's go-second build is one of the stronger versions, choosing to run a surprising lack of board-breaking cards in exchange for more stuff like Mystic Mine, cards that help the deck stabilize the game until the you're ready to go off and summon Update Jammer into Accesscode Talker.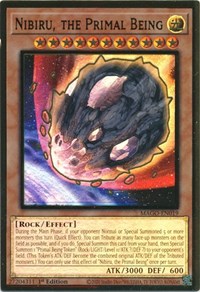 Under normal circumstances this deck is extremely vulnerable, and like many of the above decks would lose to cards like Nibiru, the Primal Being or a well-timed Effect Veiler.
Hanko recently wrote a Prank-Kids article which, if I were to call it detailed, I would be making a severe understatement. If you're even remotely (no pun intended) worried about facing Prank-Kids at the YCS, I'd recommend reading that to get an idea of the potential strategies the deck might employ against you.
Check Your Bases
Obviously going into the Remote Duel YCS, there are a few things you need to do to get ready for the event. First of all, you'll want to make sure that you have good internet ready and that everything on your computer's fully updated so that you don't randomly get automatic updates in the middle of a match!
Another smart thing to do, that I actually recommend to a lot of my friends is to make sure that between rounds, you actually go and restart your internet router, and reset Discord on your computer. This is as simple as pressing CTRL + R with Discord active; it'll clear the cache on the app and help it run a little smoother going into the next round.
Wash your hands so you don't play with Cheeto fingers.
Make sure you stay hydrated. Even though you won't be wandering around a tournament hall you should still make sure to stay hydrated throughout the event. Same thing goes with washing your hands! You won't be interacting physically with other players, but being at your own desk in what's likely your own house makes you more prone to grabbing snacks between matches. Wash your hands so you don't play with Cheeto fingers.
Make sure you've registered on time! Just because you registered for YCS Pasadena does NOT mean that you are registered for the Remote Duel YCS. Please double check your registration and get your deck list turned in on time!
I'll be judging the Remote Duel YCS so I hope you can make it out! Best of luck to everybody out there that will be competing. I know it isn't the same as YCS Pasadena, trust me. I've been looking forward to that event for months now, and was devastated to see that it was cancelled, but it was done for a good reason. With the new COVID variant floating around please stay safe this week, and do your part to make sure that we don't have to worry about YCS Las Vegas being cancelled too.
Until next time, duelists! Best of luck this weekend!