After months of wild speculation based on a new trademark that had been filed, we finally have our first look at a new mechanic coming to the Pokémon TCG: V-Union!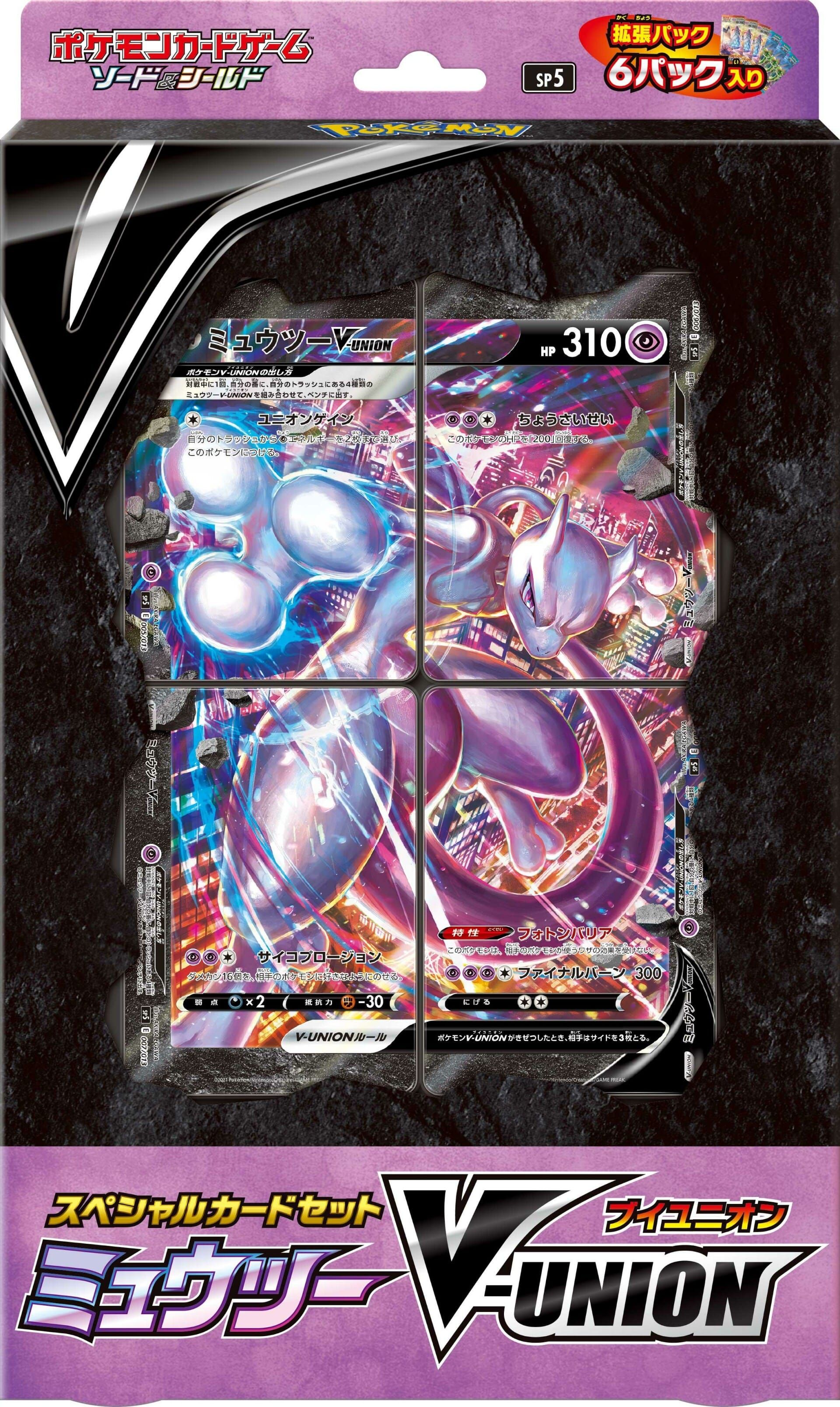 Like the Kyogre & Groudon LEGEND (hgss3-87) Kyogre & Groudon LEGEND (hgss3-87) from the Heartgold Soulsilver TCG sets, Pokémon V-Union are Pokémon too strong to be contained in only a single card! This time, these Pokémon are split into four cards, each with a piece of the artwork and rules that make up the full Pokémon.
Here's what we know about the rules so far:
Pokémon V-Union can only be played to the bench from your discard pile when all four pieces are in your discard pile.
If they are knocked out, your opponent will get 3 prize cards
They can have multiple attacks or abilities across the four cards
Pokémon V-Union do not count as basic or evolved Pokémon
All four pieces have the same name
Each Pokémon V-Union can only be put into play once per game. Once they have been knocked out, they cannot be played again. (But if your Mewtwo V-Union was KO'd, you could still play the Zacian V-Union!)
These Pokémon V-Union have a tough requirement to play, but if you can get them onto the board they have the power to absolutely dominate! We have only seen the three Pokémon V-Union that were rumored to be coming, but each one is an awesome piece to have in your collection or your deck box.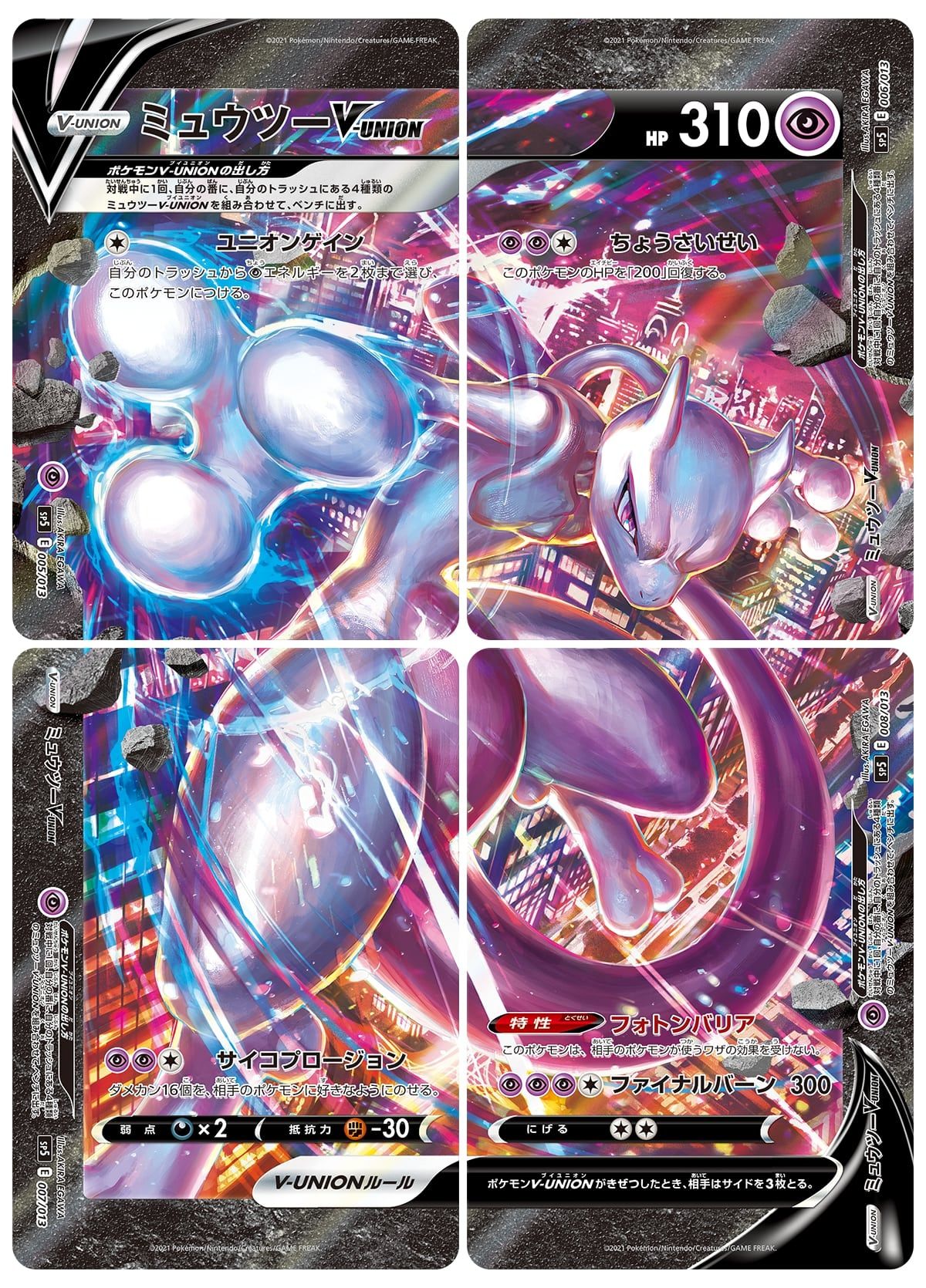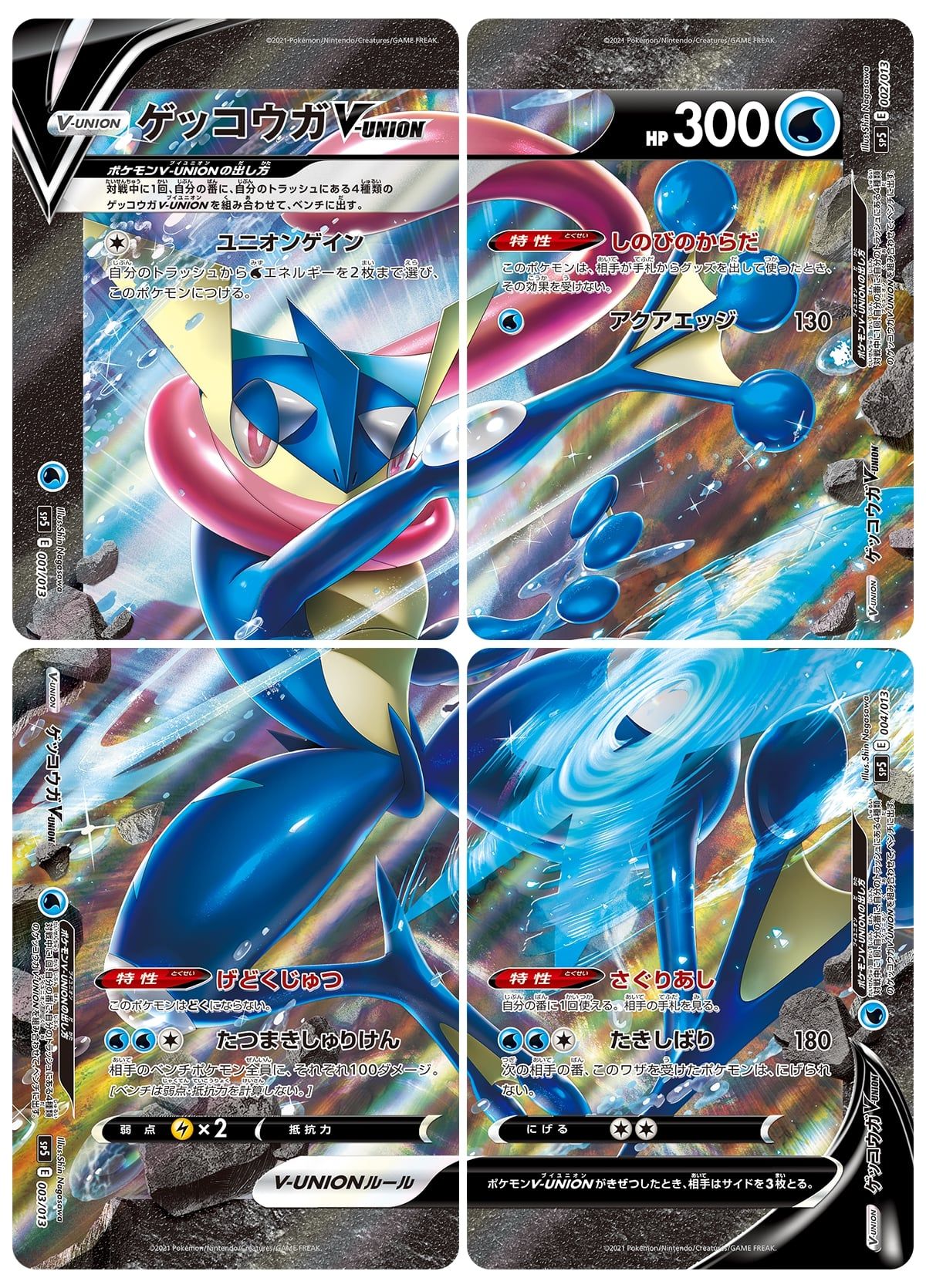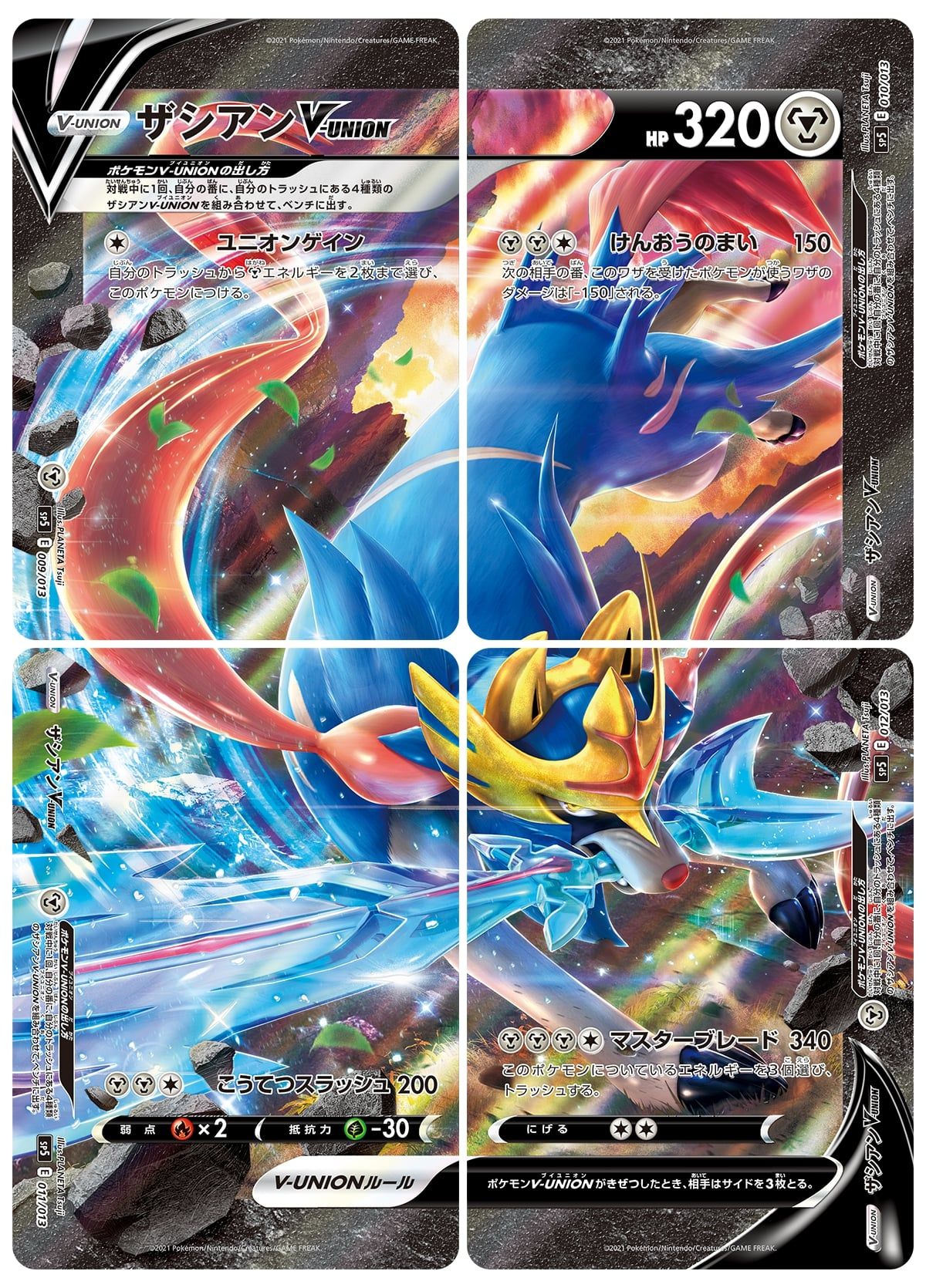 Currently, we are only just seeing these cards previewed in Japanese, so we may not see them in an international release until later this year. Between the return of Dragon-types, an abundance of Eeveelutions, and Pokémon V-Union, there are going to be a lot of exciting Pokémon cards to collect this year!