With less than a 24-hour warning, The Pokémon Company delivered an incredible and unanticipated live stream this morning at 10am EST with major announcements, just in time for its 25th Anniversary Pokémon Day Celebration (February 27, 2021)!
The Pokémon Presents Premiere hype train departed the station this morning with an amazing look at the history of Pokémon year by year, including the TCG, games, anime, and merch.
youtube:iTZeVNwAmkk
Immediately after, never before seen footage of New Pokémon Snap took the stage, showcasing the gorgeous Lental Region and its brand new Pokémon habitats. Like with the original Pokémon Snap, players are tasked with taking photographs of Pokémon for research. And sadly, while the original Pokémon Snap stations exist only in our memories, players will be able to edit their photos with stickers and frames before sharing online with other players and possibly having their pics featured in the game! Preorders are available now for the April 30th release date.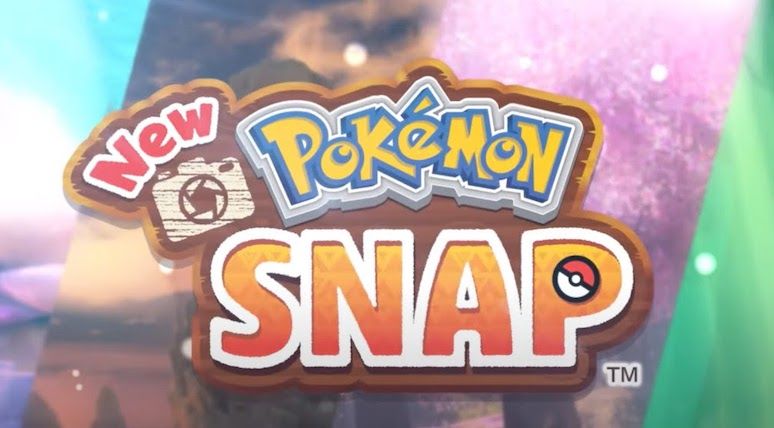 Next, Pokémon Day Celebration Events were announced:
Pokémon Sword and Shield games: Special Max Raid battles featuring Gigantamax Pikachu are underway (until February 28th at 3:59pm PST).
Pokémon Cafe Mix: Get 2,500 Golden Acorns just for logging in!
Pokémon Go: Kanto-themed celebration Articuno, Zapdos, Moltres, and Mewtwo are featured in Raid Battles (until March 1st at 8am local time).
Pokémon Masters EX: Galar region champion Leon and his famous Charizard arrive at last! (until March 17th at 10:59pm PDT).
(Announced on website and not in the Premiere) Pokémon Sword and Shield: Get an exclusive Pikachu with the move "Sing" (which it normally cannot learn) by entering the code P25MUS1C in the Mystery Gift Menu (until March 25th).
And then, out of nowhere, Takato Utsunomiya—Chief Operating Officer of The Pokémon Company—hoped we would like the following video. And it did not disappoint!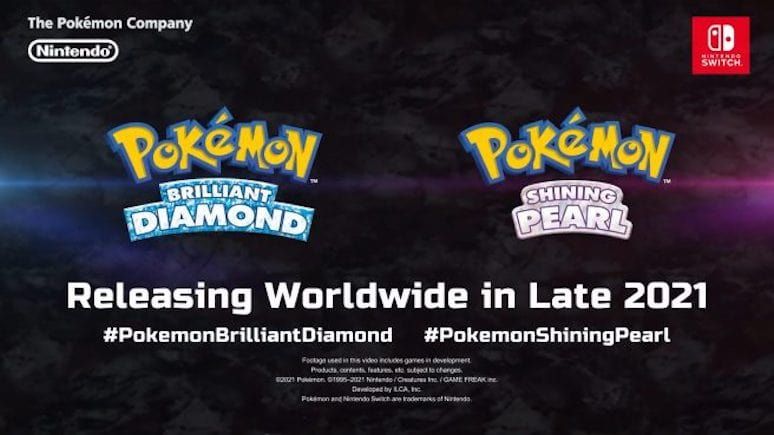 Pokémon Brilliant Diamond and Pokémon Shining Pearl have officially been announced for late 2021 release, exclusively on the Nintendo Switch™! The games will be "faithful remakes" of the highly popular 2006 Pokémon Diamond and Pearl games, but with an adorable "chibi-like" animation style. Not sure about you, but the official trailer strikes me as a cross between Nintendo's The Legend of Zelda: Link's Awakening and Animal Crossing.
And without skipping a beat, we jumped right into what could be considered the most exciting of all: the announcement of Pokémon Legends: Arceus!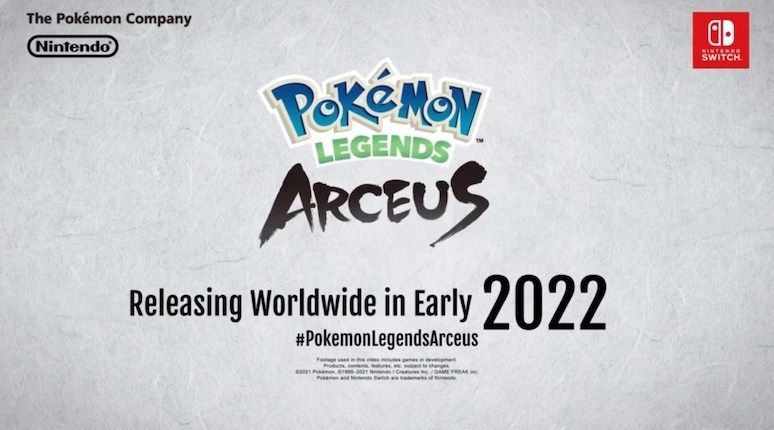 It finally happened, guys—an action RPG Pokémon game combining real-time Pokémon catching and turn-based battle combat gameplay like nothing we've seen before! Watching the official footage, I don't think I'm alone in being reminded of The Legend of Zelda: Breath of the Wild, with possibly an incorporated TPS style gameplay? In what Pokémon has dubbed a "pre-make," players are fully immersed in the open-world gameplay of an ancient Sinnoh after choosing between Rowlet, Cyndaquil, and Oshawott as their Starter Pokémon. The goal? To collect and catalog the region's first Pokédex.
How is the mythical Pokémon Arceus connected? Not sure. But this Premiere did teach me that I was today-years-old when I learned Arceus is actually pronounced "are-key-us."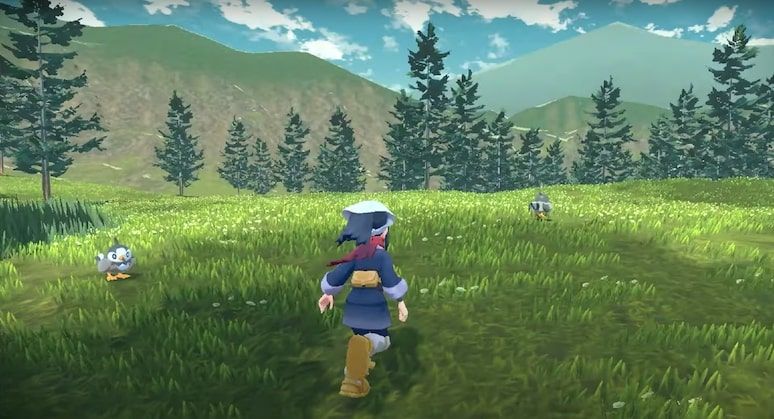 25th anniversary events are ongoing!
You can still treat the kiddos to an exclusive 25th anniversary Happy Meal at participating McDonald's until March 8th 2021 to receive exclusive Pokémon Trading Cards and a surprise gift. But if you can't find the cards locally, TCGplayer's got your back.
Finally, don't miss out on the free live concert featuring Post Malone tomorrow, February 27 at 7pm EST. "Lots of unexpected surprises" are promised with special announcements at the end. With all the excitement so far, I can't imagine what the next news will be!