Normally I'm quick to fawn over older themes when they get legacy support, but I've been on the Time Thief train since day one. Savage Strike debuted over two years ago here in the States, and I remember being at locals seeing the Time Thief cards for the first time in person. I was hooked instantly - they have dog robots, cool hair, and they run away from their problems.
We have so much in common.
If you're ready for a throwback, I think my affinity for Time Thiefs - specifically Time Thief Redoer - stems from Wind-Up Rabbit. Wind-Up Rabbit, Evilswarm Thunderbird, and more recently PSY-Framelord Omega are all monsters that run away to the banished zone for a turn, and that's a type of mechanic I like seeing. Don't get me started on my PSY-Frame/Dragunity/Rise To Full Height deck from 2016. I lost a lot of friends over that, and I want to bring new people into the fold with today's build.
Fear not, this deck does more than annoy your opponent; instead, you'll beat them senseless with Time Thief cards, as well as tons of other good cards, throwing lots of curveballs along the way. This deck definitely has an old school mash-up vibe where one theme doesn't really dominate the rest. Yes, Time Thief Redoer is my favorite card in the deck and yes, I make virtually every game. But it's a group effort.
We can call it Quickdraw Dandywarrior built for the modern era.
Tagging Out In 2021
The first real exposure people got to Time Thief was thanks to Outer Entity Azathot and The Phantom Knights' Rank-Up-Magic Launch, by way of The Phantom Knights of Rusty Bardiche. Time Thief Redoer easily sheds its materials to fulfil the requirements for The Phantom Knights' Rank-Up-Magic Launch, and a star was born with that niche effect.
Blegh. There's a reason Outer Entity Azathot and The Phantom Knights of Rusty Bardiche were banned, and an even bigger reason Outer Entity Azathot stayed banned.
Time Thief Redoer ability to blink in and out of existence - effectively propelling itself into the future - is the whole basis for the deck. Everything that the deck does on-theme hinges around your Rank 4 Xyz Monsters, constantly attaching new materials to your boss monsters as they come back to the field to "steal" your opponent's resources.
Looking over the first few waves of Time Thief cards, you can see how everything supports, or is supported, by Time Thief Redoer. Time Thief Winder gets you another monster for a Rank 4 play, Time Thief Retrograde feeds Time Thief Redoer your opponent's materials, and even Time Thief Hack comes in clutch and lets Time Thief Redoer attack directly.
Better yet, Time Thief Adjuster - brand new from Ghosts from the Past - fuels future Time Thief plays by yarding Time Thief cards from your deck, while also acting as a combo extender. You can't use both of Time Thief Adjuster effects in the same turn, but both are pivotal to the overall Time Thief Strategy moving forward.
While Time Thief Redoer the original Time Thief boss, Ghosts from the Past gives us another: Time Thief Double Barrel, another Xyz to back up Time Thief Perpetua and Time Thief Redoer. You might think Time Thief Double Barrel purely a better version of Time Thief Redoer, but take all three effects for both monsters in stride. I don't think one is objectively better than the other all the time; all six of their effects have uses, even Time Thief Double Barrel effect to gain ATK.
It's refreshing seeing a deck theme without built-in Link Monsters, right? There are plenty of Link Monsters to go around, but all three Time Thief Xyz make an appearance in my list below.
Yu-Gi-Oh! TCG Deck - Loukas's Time Thief Deck by Loukas Peterson
'Loukas's Time Thief Deck' - constructed deck list and prices for the Yu-Gi-Oh! Trading Card Game from TCGplayer Infinite!
Created By: Loukas Peterson
Event:
Rank:
Advanced
Market Price: $113.52
Cards
I remember when I "discovered" this combo: I thought it was some super-secret untapped goodness. But no, turns out it's not revolutionary. With the return of The Phantom Knights of Rusty Bardiche and the new Raidraptor cards in Phantom Rage, well… we've seen a billion different combos splinter off. For now, just consider a single Time Thief Regulator and see how Raidraptors and Phantom Knights help the Time Thiefs.
During your opponent's turn, Time Thief Perpetua revives Time Thief Redoer, then Time Thief Perpetua other effect attaches a second Time Thief Retrograde to Time Thief Redoer, unlocking Time Thief Redoer best ability. You'll have the following counters, all stemming from a single Time Thief Regulator
That… covers just about everything, but I understand that isn't always the perfect set of counters to your opponents' plays. That's why Abyss Dweller, Borreload Savage Dragon, Tornado Dragon, and Time Thief Double Barrel are in the deck too, alternate options that work with a bit of tweaking. It covers virtually everything you could face.
I'll admit - Exodia beats that field, but we can't all be perfect.
Everyone Is Here
It's not uncommon to splash a few cards from an ancillary theme, but I feel like this deck goes the extra mile. As I claimed before, it's like Quickdraw Dandywarrior but on steroids.
There are a lot of "free" Level 4 Special Summons added here. It doesn't really matter which one you draw as long as you see a variety of them, so… why not play all of them, at least in small doses? It sounds a lot better than throwing in three Tin Goldfish and calling it a day; you have enough less-than-perfect cards that you need variety in your Level 4 spam.
But it's not all "spam Level 4s," certain monsters are required for your combo. Sure, there are plenty of ways to make Rank 4 Xyz, but let's go back over some of the more important faces. Raidraptor - Singing Lanius isn't awful or anything, but there isn't a good way to get around that. The ratios of Raidraptor - Strangle Lanius and Raider's Wing have a bit of flexibility, but they don't sub out well for Blackwing - Zephyros the Elite.
The same thing goes for The Phantom Knights of Ancient Cloak and The Phantom Knights of Silent Boots. You don't have much room beyond the single copies of each, but there aren't any good substitutions.
Heck, I don't even think there's enough room for every Time Thief card here. Time Thief Chronocorder is probably the saddest omission. With Time Thief Adjuster ability to send Time Thief monsters to the graveyard, its playability goes up by about 100%, but I omitted it here for space.
In short, you need alot of "fluff," but your fluff needs to be equal parts rigid and diverse.
The Fluff's Justified
The biggest problem with multi-step combo decks that produce uncharacteristically niche end boards is the superfluous fluff, often comically dubbed "the Gem Knight Garnet of the deck." The modern example is Red-Eyes Dark Dragoon; most strategies summon it with Predaplant Verte Anaconda, which means you have to run Red-Eyes Fusion, Dark Magician, and Red-Eyes Black Dragon.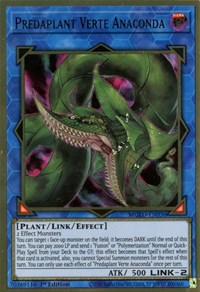 Even with the most generous lens, there seems to be tons of "cards you don't want to draw," if that's a category. In an ideal world, you'd just draw Time Thief Regulator and some extenders, rather than cards you'll search later in the combo. Drawing The Phantom Knights of Ancient Cloak can be quite frustrating.
So how can I justify playing all these cards? The copout answer is that the end result is worth it, but I bet you've heard that for just about every strategy that exists. Personally I'm ok with all of these searchable cards that might seem like bricks for two reasons. One, they often work as combo pieces along the way and have uses; and two, adding a few more bricks makes this deck more consistent overall.
I know that sounds weird, but surely you've played a deck where drawing a card you wanted to search cuts into your whole combo, right? In this case, you can add more of those bricks and still make a good ending board.
Take Phantom Knights' Fog Blade and The Phantom Knights of Shade Brigandine Drawing one might seem bad since you'd rather search them, but seeing one prematurely simply means you can now end the combo with two copies.
The same thing goes for the Raidraptors. Sure, I'd rather not draw any of them, but to do the full combo you'll need to search two with Raidraptor - Force Strix and field one with Raidraptor - Wise Strix. By running one more copy, drawing one won't completely mutilate your combo, and if you do draw one… well, it's something you can Special Summon if something goes awry.
I will say if you find yourself drawing too many "free Level 4 Special Summons," tweak your ratios to something you're more comfortable with. Just remember not to sacrifice anything that's vital to your combos.
No, We're Not Playing Dragoon
So in a deck that ends by vomiting everything onto the board, Red-Eyes Dark Dragoon seems like a logical conclusion. But I like throwing something at the opponent they won't see coming, and I can't advocate for the expensive Predaplant Verte Anaconda and Red-Eyes Dark Dragoon in every deck when they aren't necessary.
After all, Red-Eyes Dark Dragoon isn't the focal point of the deck. There are so many built-in counters you can spring on your opponent, does squeezing three more cards into your Main Deck really make sense?
I'm tired enough of drawing Raider's Wing. Granted, I tailored the deck so drawing those combo cards won't hurt as much, so drawing a Winged-Beast out of sequence just means rearranging your combo. Drawing a Dark Magician is the same as drawing an actual rock in a card sleeve.
I don't want to call things like Cyber Dragon Infinity and Phantom Knights' Fog Blade backup plans, but doesn't that just drive home the point? Typically when my opponent shuts down my ultimate combo, my response has been, "Oh no… guess I'll make Borreload Savage Dragon and Time Thief Redoer." It's not exactly rough beats.
Just remember: beat your opponents before they beat you.