One of my biggest pet peeves is when someone says, "That's not how you're supposed to play this deck."
I'm always like… I'm sorry, have you come up with the mystical and ethereal best version of every deck to ever exist? How many premier event tops do you have with it? Are you the only person with good ideas?!
I'll always stand by the notion that the best version of a given strategy has yet to be created. A good example was Koty Angeloff's Gogogo Adamancipator deck from 2020's Pro-Play Tour Weekend Championship. I remember hearing people say the first version was groundbreaking and amazing. And it was. Then it went through 25 mutations to the point that Gogogos weren't much of a thing anymore, and now you play Prank-Kids?
Hanko would be proud.
Anyways, all of this comes back to Cyber Dragon. I'm not denying the theme's OTK potential, but to say "the only thing Cyber Dragon can do is OTK" really limits creative thinking!
I'm creative if nothing else, and I won't stand for anyone giving up on a strategy before we've exhausted every idea, and then some. Let's see what we can put together for a going-first Cyber Dragon deck.
A Metallic Punch To The Face
Because Cyber Dragon thrive going second, no amount of wanting to go first would make me want to ignore their OTK potential. The ol' razzle dazzle's still alive in this deck, so let's discuss the two cards that let you press for lethal damage.
Chimeratech Rampage Dragonand Cyber Dragon Sieger may seem like "meh" 2100 ATK monsters with "good enough" effects, but I promise you: in tandem, the pair makes a lot of explosive damage. If you want to be exact, it's 12,600 damage in total.
When Chimeratech Rampage Dragon hits the field, you'll send two monsters from your deck to your graveyard for a second and third attack. During the Battle Phase, Cyber Dragon Sieger gives another monster a boost of 2100 ATK for the turn, so just Cyber Dragon Sieger and Chimeratech Rampage Dragon together nets you 12,600 damage.
Let's look at an easy way to do that
Tada, lethal damage! What, do you want double lethal damage? Triple?!? This ain't no charity operation.
I Promise Going First Isn't Bad
That combo's the easiest way to win with Cyber Dragon, but throw a bunch of Cyber Dragon cards together and you'll probably get some combination of lethal damage via Chimeratech Rampage Dragon. And that brings us back to going first - what gives?
It's no secret that going first gives a tactical advantage to virtually every strategy, and a want to make the deck more robust when it's "forced" to play first, is what spiraled me down the rabbit hole of creating a going-first build. Yeah, lethal combos are great for Game 1, but it's so satisfying to pull a bit set-up out of nowhere when your opponent thinks they've screwed you over making you go first in Game 2. Here's the build.
Yu-Gi-Oh! TCG Deck - Loukas's Going-First Cyber Dragon Deck by Loukas Peterson
'Loukas's Going-First Cyber Dragon Deck' - constructed deck list and prices for the Yu-Gi-Oh! Trading Card Game from TCGplayer Infinite!
Created By: Loukas Peterson
Event:
Rank:
Advanced
Market Price: $285.08
Cards
While True King of All Calamities may be dead and gone for (hopefully) forever, there are plenty of other ways to shut down your opponent and leave them doing virtually nothing on their opening turn. It may not be the most fun experience for your opponent, but hey, that's showbiz.
Cyber Dragon have a somewhat unique ability to function as an OTK machine while also turtling up. Cyber Dragon Sieger and Chimeratech Rampage Dragon kill you in one scenario, while Cyber Dragon Infinity pins you down in others. Might as well make one side even more ironclad.
Adding more hand traps, along with Solemn Strike and Solemn Judgment might not win you the game outright, but it adds another layer of cards your opponents won't expect from a theme that's usually built for redundancy, trying to OTK as consistently as possible. Your opponent might think they know what they're going up against here, but surprise, out pop D.D. Crow and Solemn Judgment to ruin your opponent's day.
"
Combo For Your Thoughts?
Enough talk, let's showcase another combo, an easy one that works with Cyber Dragon Core and Machine Duplication. This play works just as well if you draw similar cards, but it's easier to discuss it if we distill it down to a 3-card combo: Cyber Dragon Herz, Cyber Dragon Core, and Machine Duplication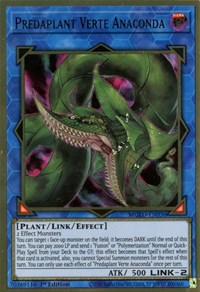 That all takes three cards, but keep in mind that two of them are searchable with Cyber Emergency, so the only difficult part about that combo is seeing Machine Duplication. If you don't, you can still make at least one or often two boss monsters. But Machine Duplication makes it a tad easier.
Cyber Dragons, EZPZ, Right?
Cyber Dragon aren't really a hard deck to play, but with so many moving pieces, success is often a matter of finding the optimal time to do suboptimal things.
Take Salamangreat Almiraj for example. The card's not exactly useful its own, but it puts a Cyber Dragon in your graveyard. Not only is that good for revival effects and triggering Cyber Dragon Herz, but it makes Cyber Repair Plant live.
The nuances go alot deeper than that, too. It's not always a race to Cyber Dragon Infinity, because Cyber Dragon Nova can foster OTKs. Or if for some reason your opponent blows up Cyber Dragon Nova before you can make Cyber Dragon Infinity, you're getting a free Fusion.
Chain blocking's another important element of this strategy. If you're discarding Cyber Dragon Herz with Galaxy Soldier, you can force one effect through as long as you make it Chain Link 1. That may seem obvious if you're familiar with chain blocking, but a rogue deck like Cyber Dragon has a lot of underused cards you might not have much table time with, so you'll want to have a clearer picture of what's possible than your opponent.
Cybernetic Overflow one of my favorite surprise cards because of its effects, and specifically its wording. Not only does Cybernetic Overflow not banish as cost, it also doesn't target for destruction. And if either player destroys it, you'll get a free Cyber card from your deck - even a second copy of Cybernetic Overflow! To me, the deck's almost an extension of that card.
At the end of the day, you'll need to know what all the "secret" combos aren't. I don't mean that there's some hidden list of cards that let you win instantly, but you need to know what to do, and sometimes more importantly what not to do in certain orders. Sometimes you need to suck up a leftover Predaplant Verte Anaconda with Cyber Dragon Infinity, sometimes you need to try and trigger its effect to inadvertently buff your own Red-Eyes Dark Dragoon, and so on.
Why Are You Playing Witch Of The Black Forest?
Good question! I'm glad you asked.
Because I'm optimizing this build as a going-first strategy, having an established board from the get go is hugely important when you win the dice roll. That typically means having a Normal Summon. I'm not saying it has to be flashy, but you only get one per turn, so you want to use it.
Of all the fun things Cyber Dragon could do with a Normal Summon, I found it was pretty hard to beat Machine Duplication. A "Cyber Dragon" monster with Machine Duplication means you put two more Cyber Dragon on the table, which is all fine and dandy, but have you ever banked your whole life on Machine Duplication? Yes?
…How'd that turn out for you?
My point is, I really wanted to play something else that I could Normal Summon on Turn 1 that didn't require a ton of bricks in the deck; I'm already playing enough cards I don't want to draw all the time, so every 1-card combo just seemed to clog this deck more than I wanted.
Witch of the Black Forest is simple by comparison. Just Normal Summon it, Link into Artemis, the Magistus Moon Maiden, and search for a hand trap. For simplicity's sake, I added in D.D. Crow and Effect Veiler. I'll be honest - the format's confusing enough right now that I don't think any one hand trap is leaps and bounds above anything else, so if you come back to me in a week and say that Skull Meister, Droll & Lock Bird, or Nibiru the Primal Being is the best… well, go ahead. Do that.
I chose Witch of the Black Forest over Sangan, knowing fully well you can't search Ash Blossom & Joyous Spring with it. The reason is Galaxy-Eyes Solflare Dragon. Galaxy Soldier needs a Light monster to pair with, and of the eight different Light attribute Link 1 monsters that exist, Artemis, the Magistus Moon Maiden is somehow the best choice.
Galaxy Soldier a gateway card to Galaxy-Eyes Solflare Dragon, Predaplant Verte Anaconda, and Cyber Dragon Infinity, so I mean, what do you expect me to do? Normal Summon Cyber Dragon Nachster?
Sometimes It Be Like That
Every deck has a certain percentage of hands that will be unplayable. Flashing back, the most frustrating thing as a Spellbook player was not having access to Spellbook of Secrets on the first turn, and I feel much the same way about Cyber Dragon because I want to end on the best boards every time.
What I quickly realized is that Cyber Dragon not the most forgiving deck out there. Sure, Cyber Dragon Infinity and Chimeratech Megafleet Dragon are some of the most baddass "get rekt" cards out there, but they they're not always the easiest to summon.
Cyber Dragon Vier, Galaxy Soldier, Overload Fusion… these cards serve other purposes, but sometimes you're forced to play them in suboptimal ways to ensure your opening field is workable. I'm not in love with the idea of wasting an Overload Fusion for a Chimeratech Rampage Dragon to destroy a set Cybernetic Overflow just so I can yard another "Cyber Dragon" monster and search Cyber Repair Plant, but sometimes you've gotta do what you've gotta do.
Ultimately, that's why I'm vouching for Red-Eyes Dark Dragoon. It isn't the lynchpin of the deck, but throwing it out there as an add-on is icing on the cake. And while I'll always try to summon Galaxy-Eyes Solflare Dragon or Cyber Dragon Infinity, I'll often just have two extra monsters on the field. That voice inside my head that tells me to make Predaplant Verte Anaconda hasn't steered me wrong yet.
Needless to say, Cyber Dragon Infinity, a hand trap, Solemn Strike, and Red-Eyes Dark Dragoon are pretty darn hard to get over.
Just remember: beat your opponents before they beat you.