The holidays are coming up quick, and finding the right Yu-Gi-Oh gift for the duelist on your list isn't always easy.
There's been a landslide of new Yu-Gi-Oh releases in the last few months, and each one appeals to different kinds of fans. A tournament-going player may want the strongest cards for their deck. A collector will probably seek out the rarest and flashiest cards. And a fan of the Yu-Gi-Oh anime might prefer cards they know from the shows. Finding the perfect present can be tough, but good news: we can help you figure it out!
Let's look at six gift ideas that could be a good fit for your duelist. We'll give you a crash course on what they are and who they're for. We'll also show you some of the best cards, just in case you want to skip the thrill of the hunt and get your special someone a sure thing.
2021 Tin of Ancient Battles
If your duelist took a break from Yu-Gi-Oh over the pandemic, the 2021 Tin of Ancient Battles is the perfect chance to get caught up. It's basically a highlight reel of the best cards from 2020, and they're all reprinted in new rarities that set them apart from the older printings. That means lots of cards that were very expensive are easier to get here, while plenty of fan-favorites got upgraded to cooler foils.
If the person you're shopping for goes to tournaments every week they may have the cards in the Tin of Ancient Battles already. Most of them are reprints after all, so your gift recipient may have got them all the first time around. But if your duelist is new to the game, or you know they might have missed a few cards, the 2021 Tin of Ancient Battles is a great gift.
Top 3 Cards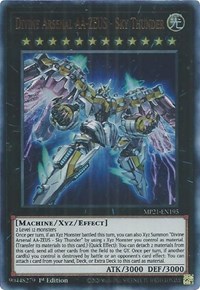 Perfect for: Casual players, and returning competitors getting back in
Maximum Gold: El Dorado Mini-Box Set
Premium Gold Rares are some of the best-looking cards in Yu-Gi-Oh, with unique gold foil borders and raised gold accents that don't appear on other cards. The catch? You can only find them in Maximum Gold releases once a year. This year's edition is absolutely loaded with tournament cards that appeal to new players and veterans alike.
Maximum Gold: El Dorado also features alternate versions of big classics, reprinted with all-new artwork. The set's best pulls are finished in that Premium Gold Rare foil too, so opening an El Dorado Mini-Box always delivers some fantastic looking cards that are really fun to open and collect.
Top 3 Cards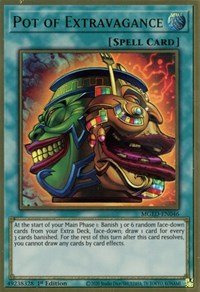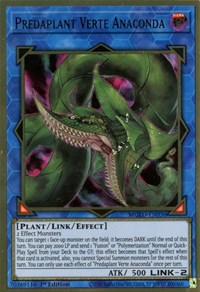 Perfect for: Casual players, younger fans, and casual collectors
Burst of Destiny Booster Box
For Championship-level competition, Burst of Destiny was the year's biggest turning point. It turned old themes into top contenders, introduced new decks that immediately took tournaments by storm, and it even offered some new cards that make almost any deck better. It's not often that we see a set so powerful and so game-changing, but Burst of Destiny is one of the few. It's packed with new possibilities and many of the cards are so good you just can't ignore them.
If your giftee plays in tournaments every week, this set's probably got lots of cards they still need. Help them dominate their duels with some of the hottest new cards of the year.
Top 3 Cards
Perfect for: Serious tournament players
Cyber Strike Structure Deck
Structure Decks come pre-made and ready for casual play right out of the box. They're all pretty good, but Cyber Strike's one of the strongest. It's themed around Zane Truesdale, one of the most popular characters from the second generation of Yu-Gi-Oh shows back in 2005, and it features Zane's signature monster Cyber Dragon. It's one of the show's coolest cards: it was huge in tournaments when it first came out, and it's still strong today.
Since every Cyber Strike Structure contains the same 48 cards they're not really for collectors. But it includes some very powerful tournament cards like Infinite Impermanence, and you can turn three copies into a great deck for a new player.
Perfect for: New players and fans of the Yu-Gi-Oh anime
Brothers Of Legend Booster Box
If you want a gift fit for the Pharaoh, grab them a box of Brothers of Legend! The final Yu-Gi-Oh set of 2021 took fan-favorite cards from the Yu-Gi-Oh TV show… many of which we thought we'd never see in real life… and finally printed them, making it a huge hit with the anime crowd.
Older players who grew up on the original Yu-Gi-Oh series will find lots to love in Brothers of Legend too, and it's got some big pulls for tournament players. There are even two incredibly scarce chase cards in the unique "Starlight Rare" foil treatment, worth hundreds of dollars.
Top 3 Cards
256385 || 256381 || 256357
Perfect for: Collectors, weekly tournament players, and fans of the Yu-Gi-Oh anime
King's Court Booster Box
The King's Court booster set is all about the original King of Games himself, Yugi Muto. It printed Yugi's Poker Knight cards for the first time, it's loaded with old school staples, and it even surprised fans by including the classic Egyptian God Cards - Slifer the Sky Dragon (Secret Pharaoh's Rare), The Winged Dragon of Ra (Secret Pharaoh's Rare), and Obelisk the Tormentor (Secret Pharaoh's Rare) - in an all-new hieroglyphic foil treatment exclusive to this set, called "Pharaoh's Rares".
King's Court is also a smash-hit with serious collectors too, since fifteen of the set's cards appear in the coveted "Collector's Rare" treatment; a special rarity with foil etching, a Secret Rare name stamp, and a unique texturing on the card border. Collector's Rares are spectacular; they look amazing, they only appear in one of every three or four booster boxes, and many of them are highly-prized tournament cards.
Top 3 Cards
Perfect for: Collectors and fans of the Yu-Gi-Oh anime