Everything old was new again, as Legendary Duelists: Magical Hero and The Dark Side of Dimensions Movie Pack Secret Edition debuted incredible new cards and stunning Secret Rare reprints for some of Dueling's most beloved themes. Dark Magicians, Blue-Eyes and Heroes were all huge through the month of January, with time-honored fan-favorites re-envisioned for collectors and competitives alike.
The new Advanced Format arrived the same day as Magical Hero, dropping like a bomb to demolish the tournament scene as we knew it! Looking at indy tournaments from last week the old standbys like Sky Strikers, Orcusts, Salamangreats and Thunder Dragons were virtually gone. The first Regional results of the new format are still rolling, but the first big winners appear to be SPYRAL, Dinosaurs, Paleozoic Frogs, Altergeists, and a wealth of other strategies that struggled in the previous format.
The shakeup has arrived and the field is wide open, leading players to stock up on proven power cards like Solemn Strike, Nibiru, the Primal Being and Gizmek Orochi, the Serpentron Sky Slasher, as well as speculative picks like Pot of Avarice, fresh off the F&L List; and Lady Debug, a staple of numerous up-and-coming Cyberse themes. With all that in mind what were the best-selling cards of January?! Dive in and find out.
#10 - Pot of Avarice
#8 - Lost Wind
#7 - Gizmek Orochi, the Serpentron Sky Slasher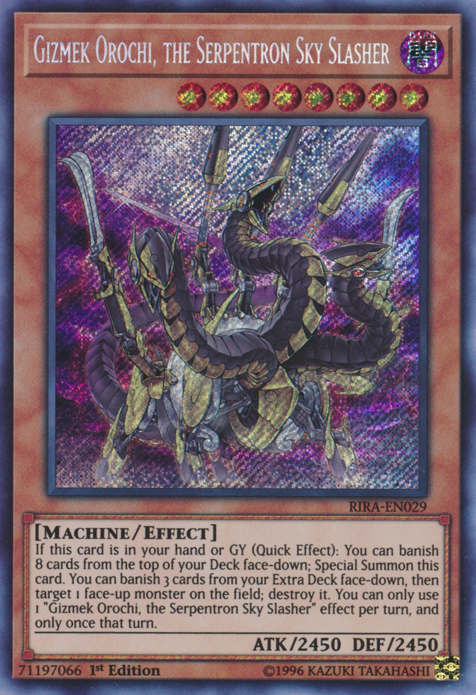 #6 - Apprentice Illusion Magician
#4 - Saryuja Skull Dread
#3 - Solemn Strike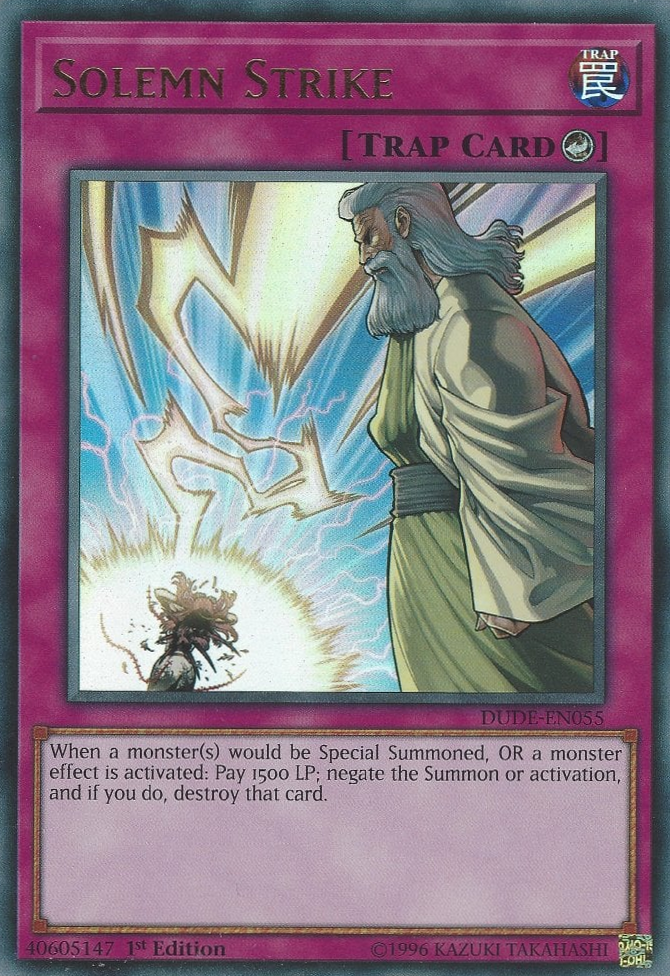 #2 - Lady Debug