This week we're raging with The Winged Dragon of Ra.
Legendary Duelists: Rage of Ra launched on Friday with an incredible The Winged Dragon of Ra (Ghost Rare). Loukas covered the set's most-wanted cards earlier in the week, and TeamSamuraiX1 presented a competitive build featuring Marik Ishtar's signature card. Beyond that, the Create-A-Card Project's second round continues to narrow the field of competitors for new support, and Konami detailed plans for the New York Comic Con and MCM Comic Con Metaverse virtual event. There's also some unfortunate product news that we'll get to a little later.
A pair of new Dream Mirror cards were revealed for Blazing Vortex in Asia's OCG, along with a new OCG release with seemingly every Number monster in the game. It's huge news for ZEXAL fans, and the announcement seemed to be timed around the release of Xyz Monsters in Yu-Gi-Oh! Duel Links.
OCG Gets Dream Mirror Support And Lots Of Numbers
Dream Mirror was a TCG World Premiere theme that debuted in Rising Rampage, but those same cards are making their way to the OCG in the World Premiere Pack 2020 , an OCG-only set that releases TCG-only cards into the Asian OCG.World Premiere Pack 2020 launches early next month, while Blazing Vortex arrives at the end of October with two new Dream Mirror cards.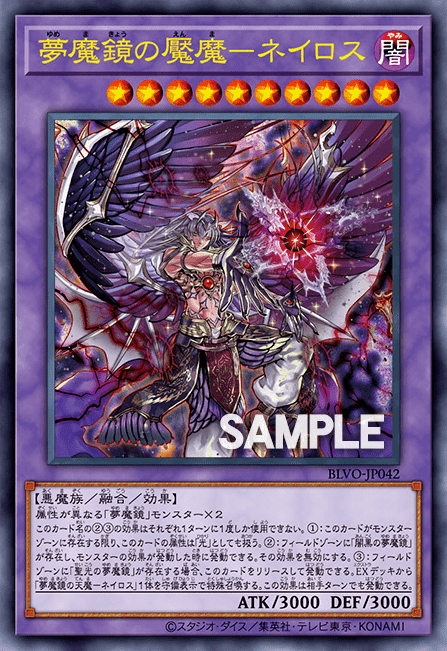 The Dream Mirror theme's built around manipulating two Field Spells: Dream Mirror of Joy and Dream Mirror of Terror. The new Oneiroi, the Dream Mirror Emissary has different effects based on which Field Spell's active, and both are reasonable bonuses for a card that's basically an extender. It's a solid addition to the deck that delivers backrow removal and draw power while also making Dream Mirror of Chaos easier to activate.
Speaking of Dream Mirror of Chaos, the other new Dream Mirror card coming in Blazing Vortex is the theme's second Fusion: Oneiros, the Dream Mirror Faeking. It's a bit more 'modern' than its counterpart Oneiros, the Dream Mirror Erlking thanks to its monster negation effect, and it's arguably a stronger boss monster for the theme. I imagine going forward you'll see most Dream Mirror decks built around summoning Faeking as quickly as possible.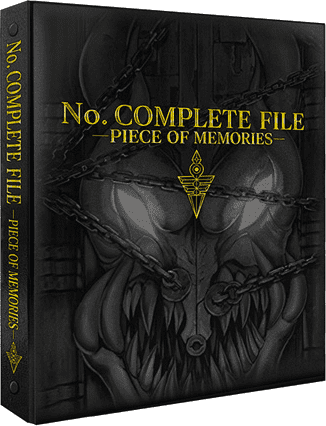 Until recently Lightning Overdrive was the most distant product release in the OCG – at least among things that have release dates. But Number Complete File -Piece of Memories- just took that title with an April 2021 release, which somehow seems like much more than a year away. The set itself is wild: with 147 Ultra Rares it's a great way to pick up those Numbers you missed, or simply acquire them all in one go if you never bothered to collect them before. There are also three new cards whose effect we don't know quite yet, but they'll likely be revealed sometime next year.
Create-A-Card Upsets, And Two Product Delays
Round 2 of the Create-A-Card Project is quickly coming to an end and the final four's taking shape: we'd already seen Dinomists beat Weather Painters and X-Sabers defeat Fortune Ladies. Last week Photons pulled off a massive upset against Frogs, the deck that I thought had the best chance of winning the contest.
Photons are heading into the final four having ousted both Mermails and Frogs, two huge competitive favorites, and that spells disaster for their Round 3 opponent. Can X-Sabers put an end to the Photon upset train? We'll find out very soon.
The last round 2 match-up is between Inzektors and Sylvans, and at the time of writing Inzektors have a five point lead. It's impossible to know if that lead will hold out. Frogs were leading Photons with twenty-four hours remaining but by a much smaller margin of one point.
As a fan of Plants and especially Sylvans, I'm far from unbiased talking about this match-up, but I do get the impression that Inzektors could make better use of a single new card. I'm not sure that'll have an impact on voting, however, because I suspect a lot of the attention Sylvans are getting is really a plea for more Plant support.
2020's been a string of seemingly endless bad news, and unfortunately this week was no exception. There are a couple of product delays coming to the TCG, including Structure Deck: Spirit Charmers and Speed Duel: Battle City Box . Both products were delayed by about a month and are now releasing on November 20 and December 11 respectively. Konami didn't seem to address the situation, but given the current climate it's not hard to imagine that supply chain problems are delaying products. Notably, the Spirit Charmers deck now launches after Phantom Rage , which hits the TCG November 5th.
Lastly, Yu-Gi-Oh will be part of the New York Comic Con and MCM Comic Con's virtual event this year. There's a lot going on here, including a panel with voice actors from the original animated series, an exclusive game mat, a product line-up, and a remote duel tournament! I'll definitely be tuning in when I have the chance, and luckily you won't need a convention badge to play in the events.
Last Week On Infinite
Here's a quick rundown of the content here on Infinite last week: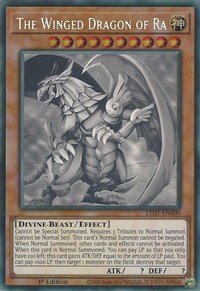 That's the week! We're still waiting on more reveals from the OCG's Blazing Vortex, and we should get some news from the NYC and MCM Comic Con event coming up next month.
Unfortunately October looks like it'll be a dry month for TCG releases now that Structure Deck: Spirit Charmers is launching in November. Phantom Rage is our next upcoming release outside of Lost Art promos, but it's not arriving until November 5th. I get the feeling that October's going to be a long month. I'm personally waiting for the next big Destiny 2 expansion since its delay, and of course there's a world of new video game and trading card game products hitting shelves in November.
There's plenty of time to experiment with the new potential of The Phantom Knights of Rusty Bardiche in 2020, find the best way to abuse Vylon Cube, or work on your Marik character deck.
Until next time then