Hello duelists! It's the holiday season, everyone's hopefully got a little time off, and I figured I'd do some tinkering with a deck that's near and dear to my heart: Salamangreat!
If you follow me on twitter or know me personally, you know that I enjoy working on Salamangreat more than almost any other strategy. While I rarely actually play it, I love helping those that do. The last time I wrote on the deck was back when Eternity Code released, and while most of that article specifically refers to the game as it was at that time, a lot of the advice is still relevant.
I'd suggest giving it a thorough read if you're new to the deck, because we're going to be aiming a little higher with today's discussion.
Tackling The Format
When you're building a deck like this, it's important to look at the format as a whole and try to figure out how to adjust the build for the field you expect to face. With the recent release of Burst of Destiny, I felt that Salamangreat could be adapted to accommodate the Destiny Hero engine and Destiny HERO - Destroyer Phoenix Enforcer, making the deck even more powerful than before.
With that in mind, I looked at the Infinite deck archives and the Top Cut decks that have been logged there recently to see what I was up against. I'd highly recommend doing the same if you want to brush up on current trends.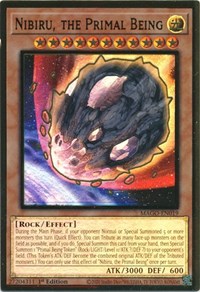 Ash Blossom & Joyous Spring
If you look through recent events in the archives, you can see that the most common hand traps being played right now are Nibiru, the Primal Being, Ash Blossom & Joyous Spring, and Infinite Impermanence. That's excellent news for us, since Crossout Designator allows Salamangreat to play around all three.
There isn't too much more I can say to hype this deck up, so let's just dive into the list.
Yu-Gi-Oh! TCG Deck - Zach's D-Hero Salamangreats by Zachariah Butler
'Zach's D-Hero Salamangreats' - constructed deck list and prices for the Yu-Gi-Oh! Trading Card Game from TCGplayer Infinite!
Created By: Zachariah Butler
Event:
Rank: 0-0
Advanced
Market Price: $505.40
Cards
You may notice, there isn't much new going on here. That's on purpose. Most of the core ratios, engine cards, and lines of play haven't changed in the past year and a half. However, Fusion Destiny a strong follow-up to the familiar Salamangreat plays, offering a level of power the deck seriously lacked before.
It's an important addition, since the deck's main strength has always been its long game and its inevitability. The more turns that pass, the better it gets, because of all the free cards you're generating with stuff like Salamangreat Sunlight Wolf, Will of the Salamangreat, and now Destiny HERO - Destroyer Phoenix Enforcer. You're constantly generating card advantage and that's what lets you keep a stranglehold over the game.
So how do you play it? Let's say you open the game with a hand of Lady Debug, a Salamangreat Spinny, a Fusion Destiny, and two blank cards. With a hand like that you can do the following:
With that basic line of play, you end on a Salamangreat Miragestallio, a re-linked Salamangreat Sunlight Wolf, the Salamangreat Gazelle back in your hand, and you control Destiny HERO - Destroyer Phoenix Enforcer.
The coolest part is that you can use the Destiny HERO - Destroyer Phoenix Enforcer to try to destroy one of your own cards, and if you attempt to destroy one of your Salamangreats you can banish Salamangreat Balelynx to save it! You can also destroy the Destiny HERO - Destroyer Phoenix Enforcer to clear the Monster Zone under the Salamangreat Sunlight Wolf to get additional cards on the following turn.
If you wanted to include Apollousa, Bow of the Goddess in the Extra Deck I'd recommend cutting one copy of Salamangreat Balelynx to make room. Then in that play above, you could summon the Destiny HERO - Destroyer Phoenix Enforcer into a different zone, and revive the Salamangreat Jack Jaguar into the zone under the Wolf, get back a card off the Wolf like before, and then Link Summon Apollousa, Bow of the Goddess using the Salamangreat Sunlight Wolf, Salamangreat Jack Jaguar, and Salamangreat Miragestallio as your materials.
Another point I want to highlight is how useful Destiny HERO - Dasher can be in this strategy. If you draw Nibiru, the Primal Being in a following turn after using the fusion? Boom, free big rock. If you draw Lady Debug? You get to bypass the need to Normal Summoner it, netting you even more advantage.
Closing Thoughts
Remember, you can't use Destiny HERO - Destroyer Phoenix Enforcer effect after you resolve Salamangreat Miragestallio. That's manageable, but it can be downright painful if you don't keep it in mind. One of my favorite things about the Salamangreat strategy ever since the deck dropped is that it has a very low skill floor is. It's an excellent strategy to learn fundamentals with if you're just getting into tournament Yu-Gi-Oh. However, the deck's skill ceiling is incredibly high. this strategy really shines in the hands of an experienced duelist. There are so many moving parts to keep track of that committing the time and learning the different play sequences is really rewarding.
When you look at your opening hand, it's important to think ahead and map out how you want your following turns to go. Thanks to cards like Crossout Designator, you have a new level of freedom from those powerhouse interruption cards that can often stymie your plays. Keep that in mind, but always ask yourself how you can avoid using Crossout Designator if at all possible. Check out this oldie but a goodie from yours truly , for some basic advice on how to do so.
If this discussion feels a little short, and like some of the basics are missing, remember that you can find those Salamangreat fundamentals in my previous writings on the deck. Today I've largely just focused on what's new, and the philosophy that makes Salamangreat worth playing right now. Let me know over on twitter how it's going for you, and what changes you've made. I'll be giving it a shot at one of my local tournaments or a Remote Duel event soon as well!
I look forward to hearing about your successes soon. Have a wonderful holiday, and until next time!