Hello again, duelists everywhere! Remote Dueling's picked up quite a bit of popularity lately thanks to the recent invitational showcases, more local OTS tournaments, and a rising wave of community support. On one hand that's awesome. On the other hand, you might be seeing all of this happening and kind of just scratch your head. Right now a lot of players are wondering, "where's everyone doing this stuff?"
Never fear! If you've seen me around on facebook lately, on my own wall and in the groups, you know I've been a vocal advocate for remote dueling. Fellow TCGplayer writer Hanko Chow's been enjoying quite a few Remote Duel tournaments too. It's great and we've both been winning a lot of swag, but personally I want to see more players join the fray and give us all a run for our money.
Remote Duel tournaments aren't just a great chance to play competitively and to earn prizes: they're also a great opportunity to support your local stores, as well as some landmark card shops you might be recognize by name. Remote duels even give you the chance to play against duelists you've only seen in event coverage or YouTube videos too, talented players you might never throw down against otherwise.
So with all that said, I wanted to bring you a quick list of my favorite OTS stores running Remote Duels, and show you the links to their community discord servers so you can get in on the action!

CoreTCG
CoreTCG was the first store I was introduced to for Remote Duel events, and they've been a personal favorite of mine ever since. If you've watched the videos I've made about my remote duel prizes, you've seen just how much you can win from this place! My last shipment of prizes from CoreTCG was 50 boosters of OTS Pack 13.
They're also a great community for other games, and they host Remote Duel tournaments every Tuesday, Friday, Saturday, and Sunday. The tournaments cost $10 USD each, but you get two swanky OTS packs for entry, and every weekend – while supplies last – they give out two Remote Duel playmats for 1st Place, one on each day. Tournaments are at 5pm PDT so if you're on the east coast it can be a bit of a late night, but it's totally worth it!
If you're looking for a seriously competitive local scene that's on the larger side, I'd urge you to give CoreTCG a shot. They cap at 32 players, so you can get a real 5 Round local tournament in. There's lots of dueling action for anyone who's willing to stick it out.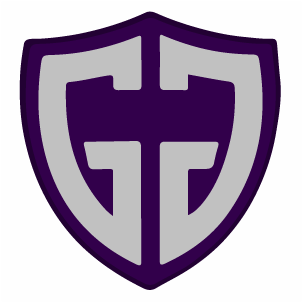 Grandmaster Games
Another store that's found a soft spot in my heart, the staff over at Grandmaster Games in Indianapolis are some of my favorite people to see when I travel to events. So of COURSE I'm going to mention this Goliath of a store!
Chances are, if you've ever been to a Midwest event, you've seen their familiar purple shield logo. The Remote Duel scene hosted by Grandmaster Games is a bit more casual, but they run Remote Duel tournaments daily. On weekdays Monday to Friday they run events at 6pm EST, which is great for east coast players, and they also host events on the weekend on Saturday at 2 pm, and Sunday at 3 pm.
Instead of giving out the Remote Duel mats to top finishers, they actually enter you into a raffle that's drawn at the end of every month! Each tournament you enter gets your name into the hat one time, so the more you play, the better your chances at winning a highly sought-after piece of Yu-Gi-Oh history.
Find The Grandmaster Games Discord Here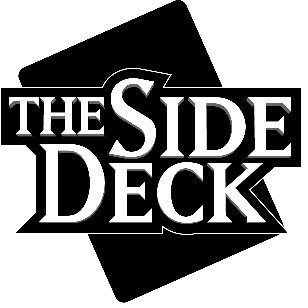 The Side Deck
Owned and operated by the beloved Abram family, The Side Deck's a smaller shop from Lexington, South Carolina. In fact it's actually a gaming café: how cool is that? It isn't quite as well-known as the first two titans on this list, but don't let that fool you! They host Remote Duel tournaments on Thursdays and Saturdays at 6pm EST, they're full of spunk, and you should definitely give them a chance.
I've only had the opportunity to participate in a couple of their events so far, but The Side Deck's tournaments are run by one of the top judges in North America. You can rest easy knowing you're in good hands!
Fargo Yu-Gi-Oh
Last but certainly not least, the Fargo Yu-Gi-Oh group's spearheaded by my best friend, and well-respected judge Aaron Thompson. Hosting tournaments Mondays and Wednesdays, you can expect a very friendly, relaxed atmosphere. That said, you might see yours truly in competition, so it's no cake walk! There's almost always someone on the discord who's down for a casual duel or some chat about the game as well. Give it a go!
Join The Fargo Yu-Gi-Oh Discord
That's it for me today! This wasn't a long talk, but there's a lot of good information packed into each of those Discord servers, so check them out! You can reach out to me on Twitter if you run into any questions, or even more server suggestions. Oh, and be on the lookout for a new column coming soon, where I put on some scrubs and doctor up your decks! Until next time.