Kia ora everyone! Fresh off the release of Burst of Destiny, this week we're looking at the Deck of Roken Kogami, aka Varis from Yu-Gi-Oh! VRAINS! Once again, spoilers for the end of the series ahoy!
Roken made a lot of tough decisions for what he thought to be best, but in practice they always came back to bite him. Advice he gave Yusaku when he was kidnapped in the Lost Incident led to him becoming Playmaker, his biggest rival. Turning in his father Doctor Kogami for orchestrating the Incident led to his infection by computer virus. His crusade against the Ignis as Varis resulted in war that led to him encountering another of the Lost Incident victims, Theodore Hamilton, AKA Soulburner.
However, while Yusaku had forgiven Roken, Soulburner blamed Varis for the Incident. By way of apology, Varis Dueled him without making a move. But when Varis's decision to eliminate Ai instead of trying for peace with him clashed with Playmaker and Soulburner, Soulburner seized the chance to settle the score.
This time Varis didn't hold back, even though he Dueled with the goal to stop Soulburner from ignoring his past. He used all his strategies against Soulburner, using his Rokkets as bullets for his Borrel Link Monsters, summoning the other forms of his Borreload Dragon, and even employing a new Topologic monster, Topologic Zeroboros.
Today's deck aims to capture all these aspects with aid from new cards in Burst of Destiny, capable of Ritual, Fusion, Synchro, Xyz and Link Summoning powerful Dark Dragon and Cyberse monsters, backed up by Varis's signature penchant for older Trap Cards.
Yu-Gi-Oh! TCG Deck - Varis's Dragon Power Deck by Samuel Frew
'Varis's Dragon Power Deck' - constructed deck list and prices for the Yu-Gi-Oh! Trading Card Game from TCGplayer Infinite!
Created By: Samuel Frew
Event:
Rank: 0-0
Advanced
Market Price: $89.02
Cards
The Rokket Dragons must be destroyed to summon another at the End Phase, so they need Boot Sector Launch to get going. Striker Dragon can search it, so we'll only run two. Other Dark Dragons summon more monsters; Absorouter Dragon, Noctovision Dragon, Gateway Dragon, and the new Rokket Caliber can all summon themselves and provide advantage, and Double Disruptor Dragon can Tribute itself to revive two Rokkets. An excellent combo is activating Quick Launch with Rokket Tracer out, then chaining the effect of Rokket Tracer to destroy Quick Launch, summoning two Rokkets for the price of one.
Then we need to set them to summon our Link Monsters. Twin Triangle Dragon can summon an extra monster, while Dillingerous Dragon can revive itself when you Special Summon a Rokket, which has more applications beyond just being Link Material. You can summon it when a Rokket comes back for defense, or pair it with Traps to use its other effect. Varis used two Quadborrel Dragons against Soulburner, but has so many Extra Deck monsters I wanted to use that I only included one. It's a versatile Link Monster; you can destroy your own Link Monster to revive multiple Rokkets.
All of Varis's high-Link Monsters are heavy hitters; Borreload Dragon, Topologic Bomber Dragon, Borrelsword Dragon, Borrelguard Dragon, and Topologic Zeroboros. The Borrel Dragons can all trigger your Rokket Dragons, while the Topologic monsters clear the field.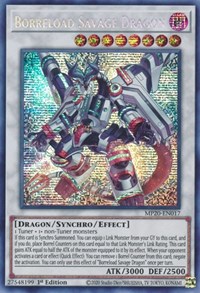 You know I love a deck that includes multiple summoning methods. Borreload Savage Dragon is the best and easily Synchro Summoned with all the Tuners, Borreload eXcharge Dragon is possibly the worst but the easiest to Xyz Summon and packs targeting immunity.
The Borreload Furious Dragon Roken lent to Yusaku and the new Borreload Riot Dragon are trickier to summon, but have great on-field effects that can trigger Rokkets to replace themselves and graveyard effects, and you can search their Spells with Double Disruptor Dragon. We'll also run one Pre-Preparation of Rites to load both Borreload Riot Dragon and Heavy Interlock.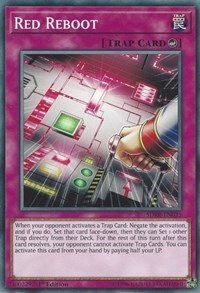 In the first season, Varis was rumored to have a powerful Trap, but who expected Mirror Force?! Varis made this a trend, using many old Traps and added support cards, so we'll include them all! Magic Cylinder, Imperial Order, Mind Crush, and since I'm astonished he never used it, Monster Reborn as well. Varis even debuted a staple Trap of his own, Red Reboot.
Varis's deck is a powerful modern strategy and incredibly satisfying, with so many good boss monsters and fun card combos to trigger. With the new cards in Burst of Destiny and some choice reprints in Maximum Gold: El Dorado, why not try his gun-themed Dragons for yourself?